Win Big with the Best Satta Matka Game Development Company
Questing for an amazing Satta Matka Game App Development experience? Well, you've landed on the right page! We take immense pride in being acknowledged as the best Satta Matka Game Development Company in India & USA. Let's roll down on an exhilarating journey through the exceptional yet seamless user experience we offer that makes Comfygen outshine .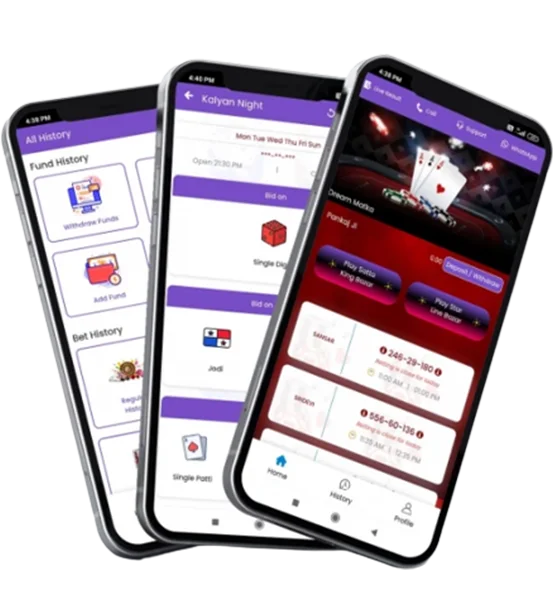 Welcome to the apogee of the best Satta Matka Game App Development Services
Comfygen can be your one-stop Matka Development solution for the Top-notch Satta Matka Game Development Services. With our latest tech-savvy approach, we have set the bar high by consistently seeking excellence and pursuing innovation resulting in developing world-class Satta Matka game development solutions. We will ensure that our satta maker will develop your Satta Matka ventures will be the pinnacle in the game development industry.
Comfygen goes above and beyond to ensure that every user landing on your interface feels valued and appreciated and desires to keep engaged on the Matka App Development Services. With our customer-centric approach, we are always ready to assist you with any queries or concerns 24x7. Consider us your biased cheerleaders, guiding you towards an extraordinary Satta Matka Gaming App adventure!
We stand out as the top satta maker by offering a unique user interface and a seamless user experience. We prosper in creating compelling and tempting gaming experiences for our global clients because we believe that gaming should be visually stunning and easy to navigate which keeps your user hypnotized. We are your partners who are personally making efforts by filling hearts and souls with your Matka App Development Services visions.
Our Best Games Development Services
Comfygen offers feature-pact end-to-end game Matka App Development Services that include mobile game development for Android and iOS platforms, Web Game Development, Blockchain Game Development, Metaverse NFT Game Development, Web3 Game Development, HTML5/WebGL Game Development, Desktop game development, VR Game Development, P2E Game Development, Casino Game Development API and many more.
Betting Game Development
Fantasy Game Development
Game Development API
Experience our Premium Satta Matka App Development Services
Make your satta matka app stand above all

Satta Matka App Development
We offer feature-rich Satta Matka app development with comprehensive details and an innovative approach involved in crafting the Satta Matka mobile application. Our dedicated team of experts offers cross-platform compatibility in both Matka Android App Development as well as Matka iOS App Development, delivering an engaging experience that caters to both seasoned players and newcomers to the realm of the Satta Matka Gaming Industry.

Satta Matka Website Development
Our expert team of game developers is well-versed in the nuances of Satta Matka, creating a unique design to deliver a user-friendly, secure, and captivating Satta Matka website to users worldwide. Security is our primary concern with robust user authentication, payment gateway integration, and data protection measures, providing users with a secure and swift gaming environment.

Custom Satta Matka Software Development
We provide custom-tailored Satta Matka Game Software Development Solutions according to your precise requirements and priorities. Our team of experienced satta matka developers will work closely with you to build a unique and fascinating matka game that surpasses your as well as spectators' expectations.
Satta Matka API Integration
Being the pioneers satta matka app development company, we seamlessly incorporate Matka betting API containing all the needed external data and functionality entirely to sweeten the efficiency of your satta matka software solutions. This Matka Betting API Integration collects data from reliable sources enabling you and users to access real-time satta matka game results, history, and other essential information concerning the satta matka game.

Multi-platform Compatibility
We develop Satta Matka games that run seamlessly on various best Multigaming platforms, including web OS (Windows), mobile OS (iOS and Android), and desktop. This ensures that players can enjoy the game on their choice of devices, facilitating a wider reach for your gaming platform.
Multiple Game Mode
Our multiple-game mode satta matka game development services keep the players intact and entertained throughout the session. Whether it's traditional Satta Matka makers, Jodi Matka Development, Panna Matka Development, or other variations, our Matka game app development services contain a wide range of Satta Matka game modes and variations to serve diverse player preferences.
Payment Gateway Integration
For easy and secure transactions within the satta matka game application, we incorporate secure payment gateways including Crypto Wallet, Payment Gateway in the Satta Matka Game Development Platform. Our matka app developer guarantees seamless payment processing for the purchase of game credits, winnings, and other transactions.
Analytics and Reporting
Our Satta Matka game app development services include state-of-the-art analytics and reporting features. You can track player behavior, satta matka game performance, and other important aspects, allowing you to make informed decisions and rectify the matka game for better engagement.
Social Media Integration
Integrating Social Media into your Top Satta Matka Website, App & Software Development Company can be a strategic and worthwhile tool for marketing as well as for user acquisition resulting in luring them to patronize your Satta Matka Development Business. By seamlessly linking your platform with popular social media networks, users can easily share their gaming experiences, results, and achievements with their social circles.
Maintenance and Support
We provide round-the-clock technical/customer support to handle any issues or queries related to your Satta Matka gaming application. Our dedicated support team is available 24/7 to aid you and guarantee the smooth functionality of the Satta Matka Game Platform.
At Comfygen, we go beyond being a conduit for Satta Matka game app development. We combine profound technologies to create Satta Matka games that capture the true essence of Matka, offering an unparalleled gaming experience. Join us in reshaping Satta Matka gaming with innovative and masterful deals that redefine the boundaries of this Satta Matka Game App Developement Industry.
From Concept to Code: Full-Fledged Satta Matka Development Process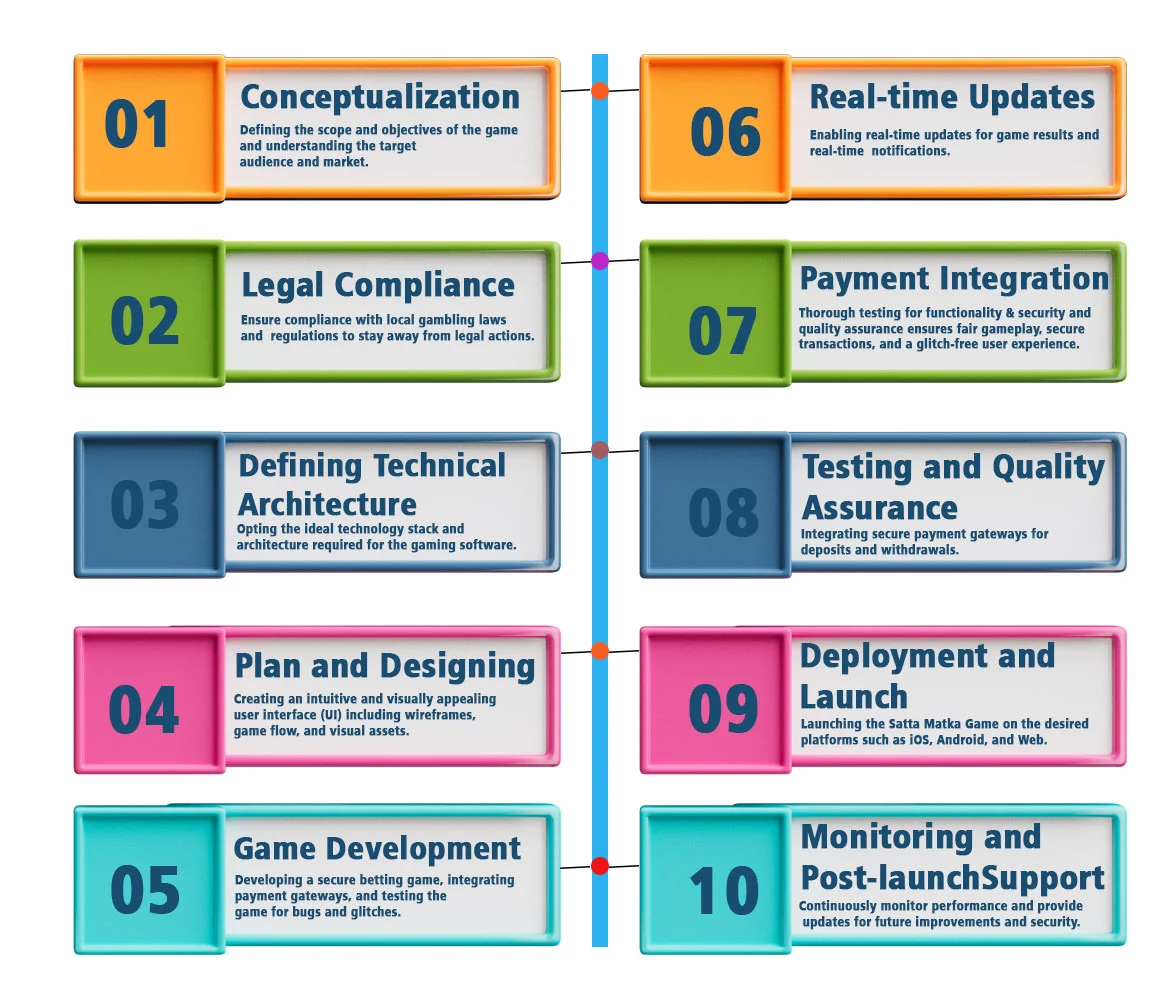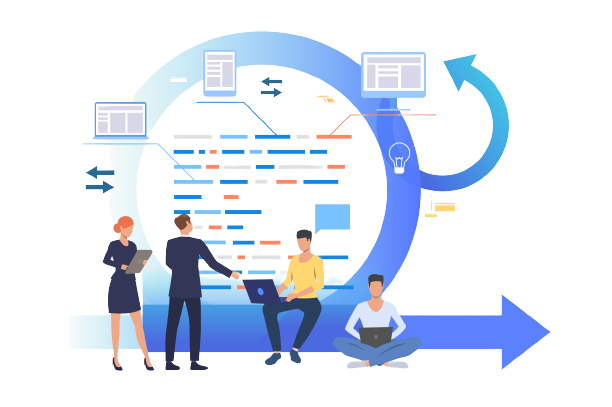 Need a Satta Matka Game Software Solution that's tailored to your specific needs? We can help.
Are you Looking for something very specific that we didn't mention? Chances are we can custom software development it too. Share your business ideas, goals and challenges with our expert, and we will design a unique solution according to you to precisely meet your needs.
We Develop Satta Matka Game Development for these key Platforms
We evaluate various aspects including satta matka scalability, satta matka user experience, satta matka game security, and satta matka game app performance of the game development on each platform you pick to develop satta matka game.
Satta Matka Mobile Development Platforms

Satta Matka Web Development Platforms:

Satta Matka Desktop Development Platforms:
Satta Matka Console Development Platforms:
Type of
Satta Matka Gaming

Software

The Satta Matka game application or software typically used for Online Satta Matka game can vary depending on the specific requirements and preferences of the operators. Operators may choose to develop custom Satta Matka game application or software tailored to their unique needs or utilize pre-existing solutions offered by software and services providers specializing in online satta matka game development platforms. It's crucial for operators to ensure that the chosen software complies with relevant regulatory requirements and provides a secure and fair gaming environment for players. Some common features that a Satta Matka game software development may include are:
Kalyan Satta Matka Software Development Services
Kalyan Satta Matka is the most popular gambling application in the country and it is named after the renowned city Kalyan of Maharashtra. It has gained extensive popularity because this satta matka game offers a huge variety of betting options.
Delhi Darbar Satta Matka Software Development Services
As the name suggests Delhi Satta Matka is mostly associated in the region of Delhi. It offers unique game rules and dynamics which makes it different from other Satta Matka Apps.
Rajasthani Satta Matka Software Development Services
This type is chosen by those users who prefer Rajasthani theme Satta Matka experience. It offers unique integrated elements and themes related to the culture of Rajasthan.
Mumbai Satta Matka Software Development Services
This variant is popular among those players who strive for Mumbai style Satta Matka experience. This style offers distinctive protocols and gameplay elements according to the theme.
England Satta Matka Game Software Development Services
A thematic version that caters to the players who seek english-specific flavor in Satta Matka Experience. It possesses the unique features and elements that reflect the culture of England.
London Satta Game App Development Services
In the London Satta Matka variant you can get a glimpse of london-based gambling experience. The app's rules, elements and themes give a full fledged London based gambling adventure.
Let's Delve into the Common Variations in
Satta Matka Game

Software

Satta Matka is a preeminent form of gambling, and it has evolved over the years containing different matka makers game variations. Each variation comes with its own set of regulations and betting options. Here are some of the widespread Satta Matka game variations:
Single:
It is the simplex impart to Satta Matka version. Players opt for a single digit (from 0 to 9) and bet on it. If their chosen digit matches the result, they win.

Jodi or Pair:
In this variation, players pick a pair of two numbers (e.g., 23) and bet on them. If both numbers match the result in the identical order, they win.
Patti or Panna
Patti or Panna involves choosing a set of three numbers (e.g., 567) and placing bets on them. If all three numbers match the result in the accurate order, the player wins.
Half Sangam:
Players pick two numbers and bet on them. If one of the chosen numbers matches the result, they win a share of the prize money.

Full Sangam:
Similar to Half Sangam, the only difference is the players need both chosen numbers to match the result to win.

Cycle Patti:
Cycle Patti involves betting on a group of three numbers, with the first number multiplied by the second, and the result matched against the third number. For example, if the numbers are 3, 5, and 2, the result is 3x5 = 15, and if 15 matches the third number, the player wins.

Farak:
In this variation, players bet on the difference between the open and close results of a satta matka game. If the difference matches their selected number, they win.
Let's hear what you have to say?
Get in touch with us and discuss your needs and requirements with our experts.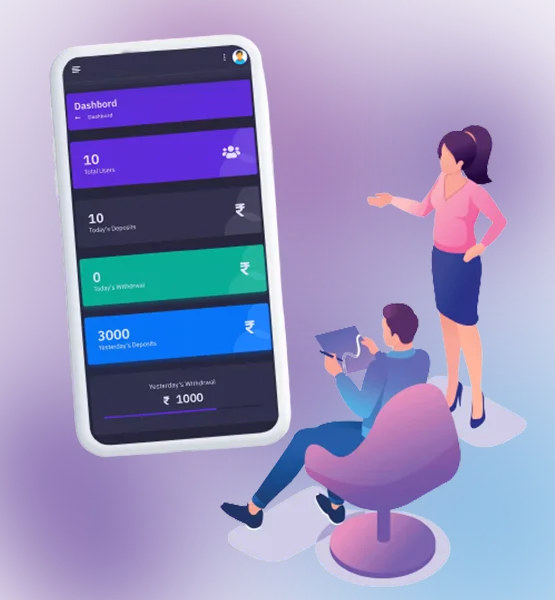 What sets us apart? Why go for Comfygen?
You must be wondering what makes Comfyegn Pvt. Ltd. is the top pick for Satta Matka Website, App & Software Development Partner. We have years of rich experience under our belt as the most prominent satta matka game development company. Our highly skilled professionals are well-versed in the satta matka game, ensuring that you get the best out of all product with comprehensive features. Combined with our additional innovative game features, we promise an unmatched experience to you as well as to your users.
Our creative geniuses have concocted mind-boggling concepts with unique immersive satta matka game design or website design. that will leave your players awestruck. Forget the same old repetitive gameplay – we've insinuated a burly dose of innovation and creativity into every pixel of our Satta Matka gaming applications.
We offer a seamless user experience with hassle-free navigation. We understand that nobody wants to navigate through a labyrinth of complicated menus and confusing user interfaces. That's why our satta matka programmers have engineered our games to provide a smooth and swift user drive. From registration to gameplay, we've ensured that you're in for a hassle-free experience that will have you glued to your desktop, mobile screens.
Choose us as your satta matka game app and software development partner, and you're not just opting for the best – you're fostering a partnership built on a foundation of innovation, preciseness, and dedication to your gaming success. Get ready to roll the dice with Satta Game Development.
24x7
Responsive & Technical Support
100%
Confidentiality and Data Security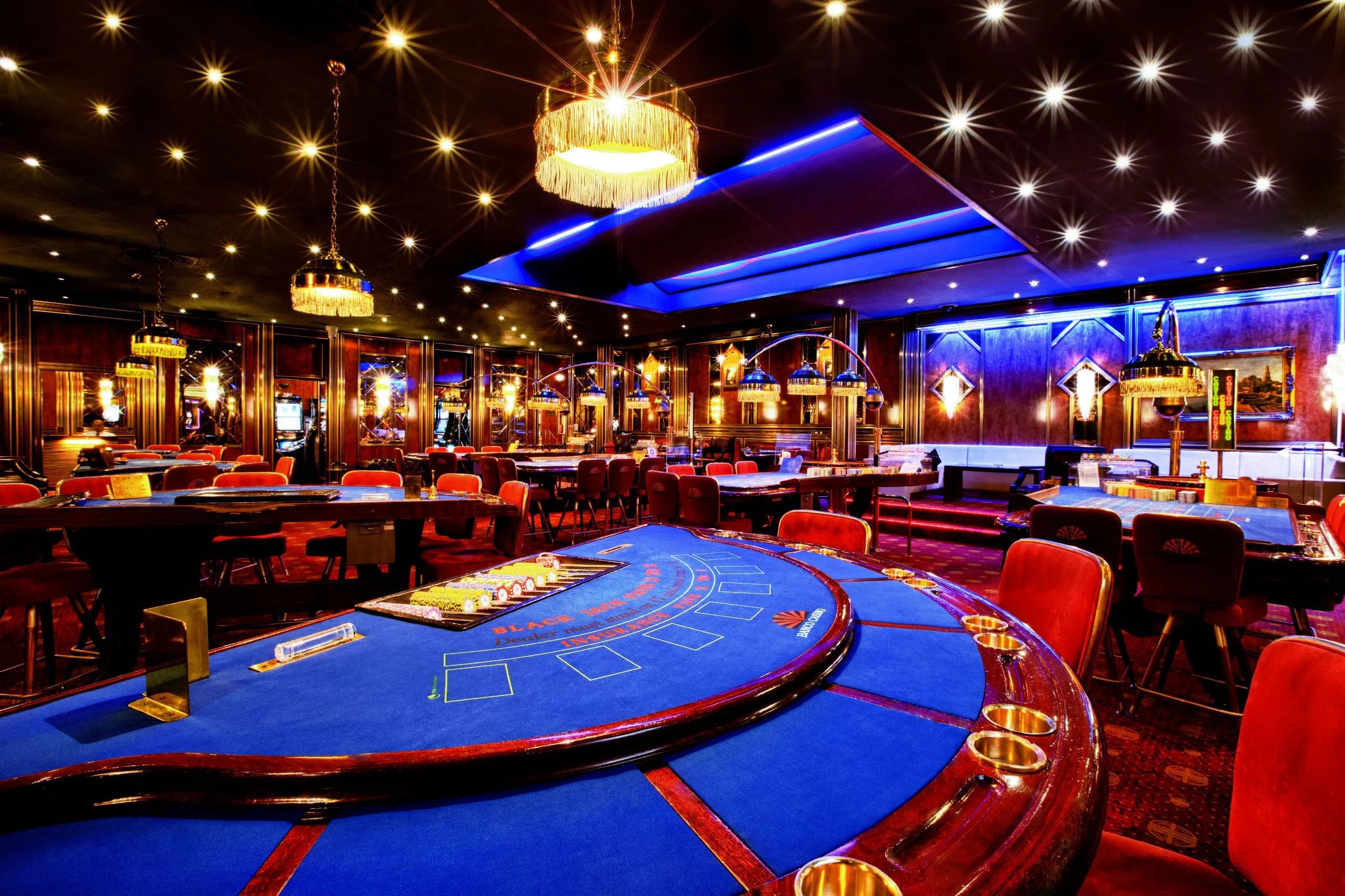 Hire a Satta Matka Game Developer
If you're looking for a reliable and experienced Satta Matka Game Developer who knows how to make your traditional Satta Matka Game into a scalable venture, you've arrived at the right page. With years of experience in this satta matka game development industry, our satta makers have sharpened their skills to perfection by developing hundreds of similar apps like Kalyan Matka, Delhi Darbar, Rajasthani Matka, Mumbai Matka, and custom satta matka games.
We have carefully chosen the crème de la crème of matka app developers, designers, and innovators to guarantee that your gaming experience is nothing short of extraordinary. And let me tell you, our deft satta makers know their stuff! Hire our matka app developer who can create intuitive gaming interfaces for Satta Matka Game Software Development Solutions on common browsers including Chrome, Safari, Opera, Mozilla, etc. as well as satta matka mobile apps on different operating systems like Android, iOS, Microsoft, Ubuntu, etc.
In-depth knowledge of Satta Matka gaming.
Delivering top-notch quality, scalable solutions.
Cutting-edge technology and creativity.
Ensuring ironclad user data security and fair play.
Custom-tailored solutions to surpass your expectations.
Support and round-the-clock technical assistance.
Frequently Asked Questions
Satta Matka Game Development
What is Satta Matka?
Satta Matka is a popular form of gambling that was initiated in India very first. It involves betting on numbers and their combinations, with the purpose of signifying the correct numbers to win prizes. Satta Matka is not like a usual card game or slot machine; it is a unique combination of luck, strategy, and mathematical calculations that have been engaging players for decades.
What is Satta Matka Game App Development?
The Satta Matka Game App Development process is basically creating a digital platform or mobile application for playing the Satta Matka Game, a popular form of lottery or betting game. It implicates designing, coding, and executing the satta matka software development, as well as assuring fair play, safety, and user engagement.
What technologies are typically used in Satta Matka Game Development?
Standard technologies include programming languages like Java, Python, or PHP, databases such as MySQL or MongoDB, and web development frameworks like React or Angular for front-end development.
Are Satta Matka games legal?
The legality of Satta Matka games differs by jurisdiction in terms of the location you fall in. In many places, gambling is regulated, and some forms of Satta Matka may be prohibited. Players should adhere to local laws and regulations.
How do you handle legal and ethical concerns in Satta Matka Game Development?
Adherence to local gambling laws and regulations is paramount. Implementing accountable gaming features, user age verification, and providing information on responsible gambling practices are also necessary.
What is the future of Satta Matka Game Development?
The future may involve advancements in user engagement features, improved security measures, integration with emerging technologies like blockchain, and crypto, and more significant adherence to legal and ethical standards. As more and more people discover the delights of Satta Matka, the demand for these games is soaring. It's like everyone unexpectedly woke up one day and said, 'Hey, I need some Satta Matka in my life!'
How much time does it take to develop a Satta Matka Game Platform?
It takes around 4 to 5 months to build a Satta Matka game app from scratch. However, the development timeline may vary on the game concept, complexity, tech stack, required features, platforms, and payment procedures.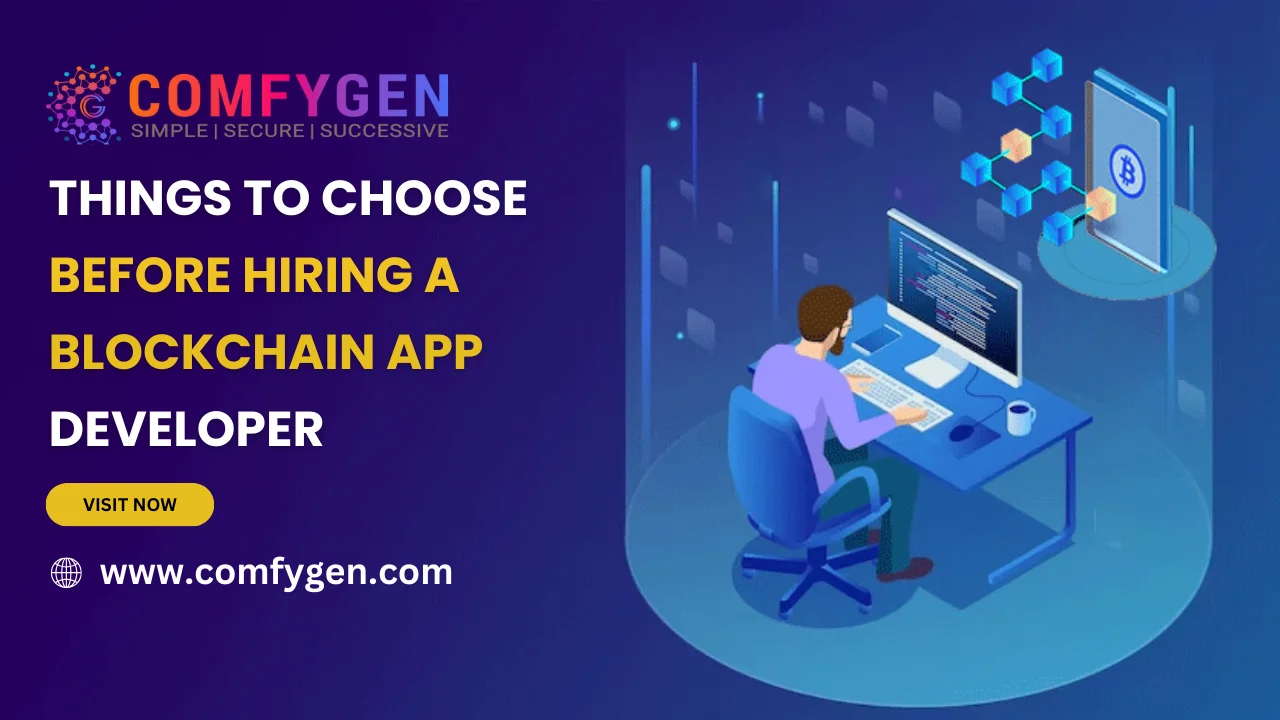 When hiring blockchain app developers, ensure their expertise in technology, platforms, smart contracts, cryptography, programming, and communication.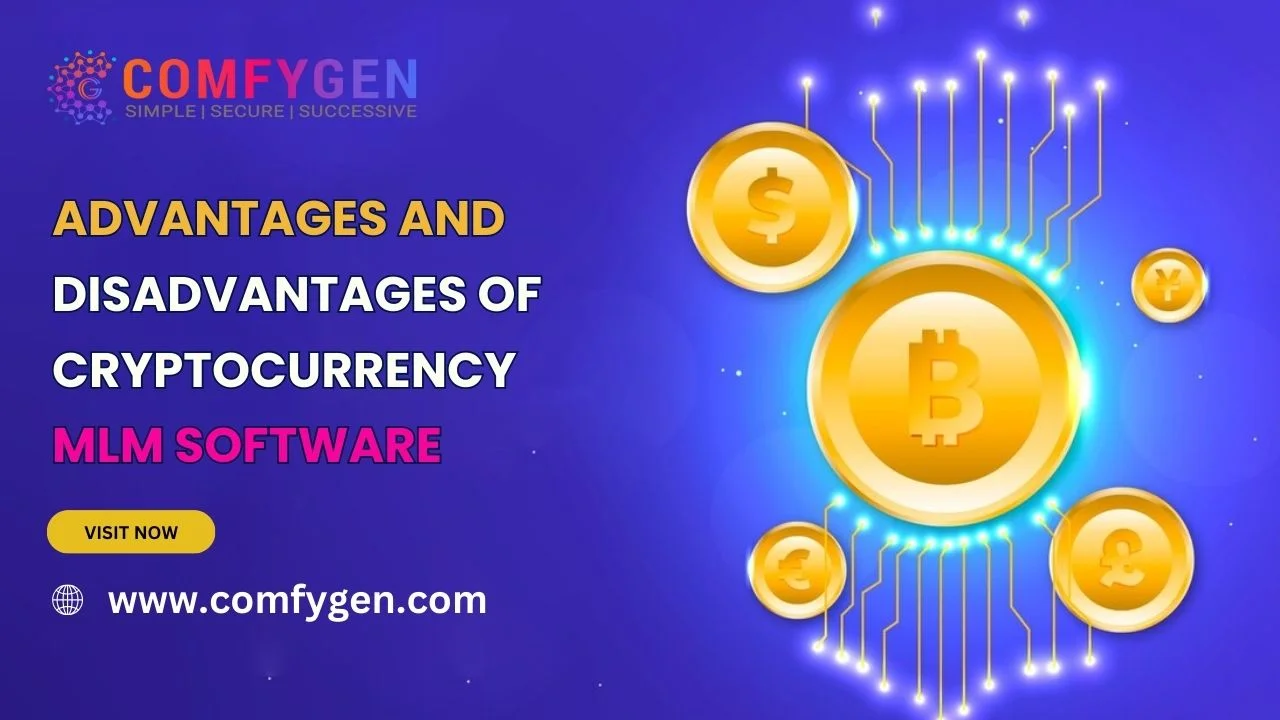 Get a comprehensive understanding of the advantages and disadvantages of cryptocurrency MLM software. Uncover the potential benefits and drawbacks of integrating MLM with cryptocurrency technology for your business. Delve into key insights to make informed decisions.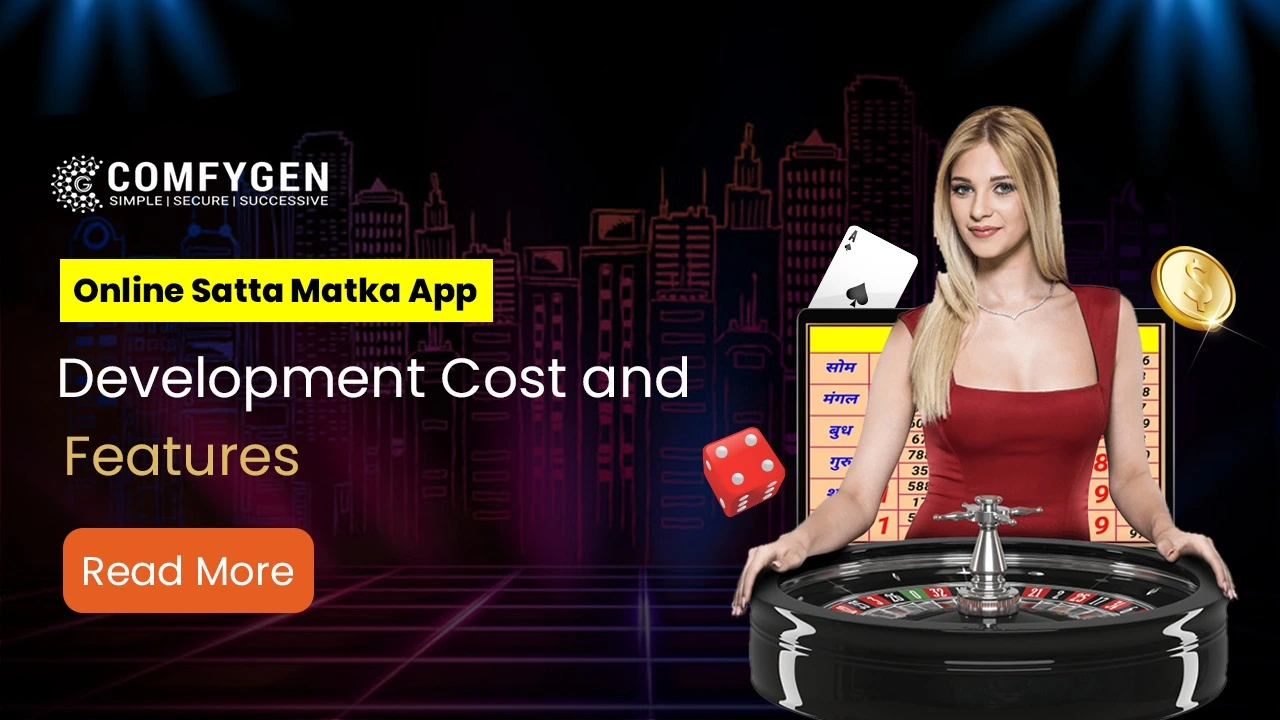 Are you Looking for online satta matka app development? Read how much online matka app development costs and why hiring matka app development firm read this blog.
Loading...
Loading...
Loading...