Multigaming Platform App Development Company
Comfygen, the ideal multigaming platform app development company in India improvement business enterprise. With an ardor for gaming and a dedication to innovation, we focus on creating wonderful multigaming apps that bring immersive and tasty studies to gamers worldwide. Our proficient team of specialists combines cutting-edge generation, seamless consumer experiences, and a deep knowledge of the gaming industry to deliver top-notch game development solutions tailored to your unique gaming imaginative and prescient. Be a part of us as we unlock the countless capability of multigaming and redefine the manner players join, compete, and discover in the virtual gaming realm.
The Rise of Top-Class Multigaming Platform App Development Industry
Welcome to the new era of digital entertainment where the approach to gaming has evolved substantially. The advancement of mobile technology and internet penetration has not only made games easily accessible but has also played a prominent role in the rise of the multigaming platforms app development industry.
Welcome to Comfygen's comprehensive guide on multigaming platform app development industry improvement. We are able to dive deep into the interesting international of multigaming app development systems, exploring their upward push in reputation, benefits, key capabilities, improvement system, and answering. Join us in diving deeper into this exciting rise of the multi-gaming platforms application development industry, as we continuously explore, innovate, and enhance the gaming landscape for all. Get geared up to release the future of gaming!
Multi-Gaming App Development Services: Elevate Your Gaming Experience
At Comfygen, we offer comprehensive multi-gaming app development services that take your gaming experience to new heights. With our expertise in game development and a deep understanding of the gaming industry, we create immersive, engaging, and feature-rich multi-gaming apps that cater to a diverse range of gaming preferences. Whether you're an individual gamer, a gaming community, or a game development company, our services are designed to meet your specific needs and deliver unforgettable gaming experiences.
Best
Multiple Games on a Single

App Platform

Experience a diverse world of entertainment with our all-in-one gaming platform, offering a rich collection of the best multiple games in a single app. From classic favorites to modern challenges, enjoy endless fun and variety, all conveniently at your fingertips
Our
Multi-Gaming App Development

Services Include:

At Comfygen, we are committed to delivering exceptional multi-gaming app development services that cater to your gaming aspirations. With our passion for gaming, technical expertise, and a client-centric approach, we bring your gaming vision to life. Join us on this exciting journey as we create immersive, connected, and unforgettable gaming experiences that captivate players worldwide.
Conceptualization and Ideation:
Collaborative brainstorming sessions to understand your vision and gaming requirements.
Defining the scope, features, and target audience for your multi-gaming app.
Concept refinement and ideation to create a unique and compelling gaming experience.
User Interface and User Experience (UI/UX) Design:
Intuitive and visually appealing UI/UX design to enhance user engagement and immersion.
Seamless navigation and intuitive controls for a smooth gaming experience.
Interactive and immersive elements that captivate players and keep them coming back for more.
Game Integration and Development:
Integration of multiple games into a unified platform, ensuring seamless gameplay experiences.
Custom game development tailored to your specific requirements and genre preferences.
Incorporation of cutting-edge technologies such as augmented reality (AR), virtual reality (VR), and cloud gaming for enhanced gameplay.
Social Features and Community Building:
Implementation of social features like chat, friend lists, and leaderboards to foster a vibrant gaming community.
Multiplayer functionality and team formation options for collaborative gaming experiences.
In-app communication tools to enable players to connect and interact with each other.
Monetization and Revenue Generation:
Customized monetization strategies based on your target audience and business goals.
Integration of in-app purchases, subscriptions, and advertising models to generate revenue.
Data-driven analytics and optimization to maximize monetization opportunities.
Quality Assurance and Testing:
Rigorous testing processes to ensure the stability, functionality, and performance of your multi-gaming app.
Bug fixing, performance optimization, and compatibility testing across multiple devices and platforms.
Continuous monitoring and updates to maintain a seamless and enjoyable gaming experience.
Deployment and Post-Launch Support:
Assistance in deploying your multi-gaming app on various platforms, including mobile, PC, and gaming consoles.
Ongoing support and maintenance to address any issues, release updates, and optimize performance.
Regular analysis of user feedback and data to enhance the gaming experience and drive continuous improvement.
Analytics and Insights:
Integration of analytics tools to track user behavior patterns.
To have a prediction about your next move.
Gather insights on player preferences to provide better suggestions , and make informed decisions for app optimization and game selection.
Scalable Architecture:
Scalable architecture provides you with easy expansion as your platform grows, meeting increasing user demands and preventing performance issues.
Scalability makes sure optimal utilization of resources, allowing your system to handle varying workloads without wasting valuable computing power.
With a scalable architecture in your arsenal, you're prepared for challenges of the future, whether it's sudden spikes in user traffic, feature enhancements, or the addition of new services.
Explore a World of Multigaming Apps: Unleash Your Competitive Spirit
Welcome to our comprehensive list of multigaming apps that cater to a diverse range of gaming interests and genres. Whether you're a fan of thrilling poker tournaments, intense battles in popular shooters, or strategic card games, these multigaming apps offer immersive experiences that bring players together from around the globe. Please note that this list represents a selection of popular multigaming apps across various genres and is by no means exhaustive. The world of multigaming offers a vast array of options to explore, each providing unique gameplay experiences and opportunities for competitive gaming. Get ready to embark on an exhilarating journey through the world of competitive gaming.
MPL (Mobile Premier League):
MPL is a popular multiplayer app that hosts various games like fantasy sports, cricket, chess and more. With real cash prizes and engaging gameplay, MPL offers players a platform to showcase their skills and compete with others in various gaming challenges.
WinZO:
A wide variety of games are available on the multi-game platform WinZO, including time-tested favourites like quizzes, rummy, and carrom. Multiplayer games, tournaments, and the opportunity to win real money awards make for an exciting and competitive gaming environment.
Skillz:
Skillz is an innovative multiplayer app focused on competitive sports on mobile devices. It features a variety of games such as puzzles, card games and arcade-style challenges where players can compete in skill-based tournaments and win cash prizes.
Garena Free Fire:
Garena Free Fire is a popular battle royale game available on mobile devices. Players land on an island where they must find weapons, survive and eliminate opponents until they are the last player standing. The fast-paced action and intense gameplay of the game make it an exciting choice for multiplayer game lovers.
Call of Duty Mobile:
Call of Duty Mobile brings the iconic first-person shooter franchise to mobile devices. Players can engage in multiplayer battles across various game modes, team up with friends, and compete against opponents from around the world. With stunning graphics and immersive gameplay, this app offers an adrenaline-pumping gaming experience.
PUBG Mobile:
PUBG Mobile is the name of the battle royale game that has gained worldwide popularity. The object of the game is to be the last man or team standing after being dropped off on an island where they must gather supplies, find weapons, and fight to the death. A large player base, challenging gameplay, and an immersive multiplayer experience are all features of PUBG Mobile.
Clash Royale
Clash Royale combines strategy and card-based gameplay. Players build their deck of cards and engage in real-time battles against opponents, aiming to destroy their towers and win trophies. With its engaging gameplay mechanics and competitive ladder system, Clash Royale provides endless hours of strategic fun.
Clash of Clans:
In the strategy game Clash of Clans, players construct and protect their communities, raise armies, and fight titanic battles with other players. Become a member of a clan, engage in clan warfare, and plot to lead your clan to victory. The game's social component increases rivalry and teamwork.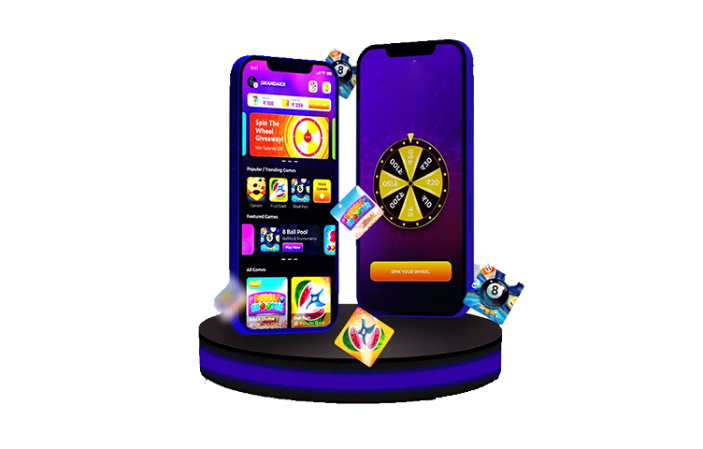 MultiGaming Platform App Development Solutions by Comfygen
MultiGaming Platform App Development Solutions by Comfygen refers to customized application solutions for multi-gaming platforms development firms. These solutions typically include features like user-friendly interfaces, matchmaking capabilities, social integration, in-app purchases, chat functionality, leaderboards, and more. Comfygen aims to create engaging and immersive gaming experiences through their app solutions, ensuring that gamers have a platform where they can connect, compete, and collaborate with other players. If you have any specific questions or requirements regarding MultiGaming Platform App Development Solutions by Comfygen, feel free to let me know, and I'll be happy to assist you further.
Comfygen Multigaming Platform App Features!
Welcome to Comfygen as a leading Multigaming Platform App Features! We are thrilled to introduce you to our cutting-edge app designed to revolutionize your gaming experience. Whether you're a casual gamer or a competitive enthusiast, Comfygen has a range of features that will take your gaming sessions to new heights. Explore the exceptional features that make Comfygen the ultimate choice for all your multigaming needs:
Cross-Platform Compatibility:
Comfygen is built to seamlessly work across multiple platforms, including mobile devices (iOS and Android), PCs, and gaming consoles. Enjoy your favorite games and connect with friends, regardless of the platform they prefer.
Game Aggregation:
With Comfygen, you gain access to a vast library of games spanning various genres. From action-packed adventures to mind-bending puzzles and thrilling sports simulations, Comfygen offers a diverse collection to suit every gamer's taste.
Social Community:
Immerse yourself in a thriving gaming community with Comfygen's social features. Connect with fellow gamers, join communities, and participate in chat rooms to discuss strategies, share tips, and forge new friendships. Experience the true essence of multiplayer gaming.
Advanced Matchmaking:
Comfygen's powerful matchmaking algorithms ensure that you always find suitable opponents or teammates. Whether you seek challenging rivals or cooperative partners, Comfygen quickly connects you with players of similar skill levels and preferences, guaranteeing exciting and balanced gameplay.
Voice and Text Chat:
Communicate seamlessly with your gaming buddies using Comfygen's built-in voice and text chat functionalities. Coordinate strategies, issue commands, or simply engage in friendly banter during gameplay. Enjoy uninterrupted communication and foster teamwork.
Personalized Profiles:
Customize your gaming profile on Comfygen to showcase your unique gaming identity. Highlight your achievements, display your gaming stats, and set up an impressive portfolio of your favorite games. Establish your presence in the gaming community and gain recognition for your skills.
Notifications and Updates:
Stay up-to-date with the latest gaming news, updates, and events through Comfygen's notification system. Receive alerts about game patches, tournaments, and exclusive offers, ensuring you never miss out on exciting opportunities to level up your gaming experience.
Enhanced Security:
At Comfygen, we prioritize the security of our users. Our app employs robust security measures to safeguard your personal information, account details, and in-app transactions. Enjoy peace of mind knowing that your data is protected.
Customization and Mods:
Take your gaming to the next level with Comfygen's support for customization options and mods. Personalize your gameplay experience by tweaking visuals, controls, and other game elements to suit your preferences. Explore a world of user-created mods and add-ons to enhance and extend the lifespan of your favorite games.
Real-Time Updates and Support:
Comfygen is committed to delivering an exceptional gaming experience. We regularly release updates to address bugs, optimize performance, and introduce new features based on user feedback. Count on Comfygen to keep evolving and providing a seamless gaming environment.
Mentorship Programs:
Introducing the Facilitate mentorship programs where experienced players can guide newcomers and help them hone their talent, fostering a supportive gaming community that supports and guides and improving player retention.
AI Opponents with Motivated Response Personality:
Implement AI opponents in single-player modes that switch to a player's gameplay style and tactics, creating more captivating,challenging and immersive experiences.
Our Features Can Take Your Multigaming plateform App Higher In Ranks
Embrace a new era of gaming with Comfygen as a leading Multigaming Platform App Development Firm. Build the app by today and embark on an unforgettable journey into the world of multiplayer gaming industry. Unleash your skills, connect with like-minded gamers, and explore limitless possibilities. Join our dynamic gaming community and let Comfygen redefine your gaming adventure!
Understanding Multigaming Platforms:
Multigaming structures have revolutionized the gaming landscape, acting as a gateway to a large number of gaming studies. These systems function a imperative hub in which gamers can dive into an expansive array of games, fostering exploration and discovery. Concurrently, they invent a colourful network where gaming lovers connect, percentage reviews, and forge lasting friendships.
For developers, multigaming platforms open up a international of opportunities. They provide get entry to to a large and diverse consumer base, amplifying exposure for video games and creating avenues for growth. The platform's social capabilities enable builders to engage with gamers, collect precious comments, and cultivate a faithful fan base. This symbiotic dating between builders and gamers fosters network-constructing, raising the overall gaming revel in.
As the gaming enterprise continues to adapt, multigaming platforms are poised to be at the leading edge of innovation. With rising technology including virtual reality (VR) and augmented fact (AR) on the horizon, those systems have the capacity to transform gaming into immersive and interactive stories. Furthermore, the competitive issue of gaming will keep to thrive, with structures facilitating tournaments, rating structures, and esports events.
The future of multigaming platforms holds endless possibilities. The combination of modern-day technology will beautify gameplay, fascinating gamers with new dimensions of immersion and interactivity. The social components will flourish, fostering deeper connections and shared reviews. With every development, multigaming platforms will maintain to form the gaming landscape, unlocking a world of limitless capacity.
Embody the energy of multigaming structures and embark on an exhilarating journey. Immerse yourself in diverse gaming stories, connect to fellow game enthusiasts, and partake within the aggressive spirit that fuels the gaming realm. The possibilities are boundless, and the adventure awaits.
How Multigaming Platforms Work
Game Aggregation and Integration .
Cross-Platform Compatibility .
Social Interaction and Community Building .
User Profiles and Progress Tracking .
Communication and Team Formation .
Benefits for Players
Convenience and Accessibility .
Diverse Game Selection .
Enhanced Social Experience .
Competitive Opportunities and Tournaments .
Progression Tracking and Achievements .
Benefits for Developers
Increased User Base and Exposure .
Community Building and Engagement .
Monetization Opportunities .
Data Analytics and Insights .
Collaborative Development and Feedback .
Examples of Multigaming Platforms
Steam .
Epic Games Store .
Xbox Game Pass .
PlayStation Plus .
Ubisoft Connect .
The Future of Multigaming Platforms
Integration of Emerging Technologies (VR, AR, Cloud Gaming) .
Enhanced Social Features and Interaction .
Personalization and Customization .
eSports and Competitive Gaming .
Cross-Platform Progression and Save Sharing .
Exploring the Growing Popularity
Multigaming platforms have witnessed a meteoric rise in popularity, captivating gamers worldwide with their promise of a unified gaming experience. In this Multigaming Platform Apps Development page, we will delve into the reasons behind the growing popularity of multigaming platforms, examining the factors that have contributed to their widespread adoption among players. Join us as we explore the phenomenon that is reshaping the gaming landscape. .
Diversity of Games in One Place
Expansive Game Libraries .
Easy Access to New Releases .
Discovering Hidden Gems .
Catering to Varied Gaming Preferences .
Benefits of Multigaming Platform Apps
Enhanced Gaming Experience .
Seamless Game Discovery and Exploration .
Social Integration and Community Building .
Increased Opportunities for Engagement and Competition .
Convenience and Accessibility Across Devices .
Key Features of Multigaming Platform Apps
User-Friendly Interface and Intuitive Navigation .
Game Catalog and Recommendations .
Social Features: Chat, Friends List, and Leaderboards .
Cross-Platform Compatibility for Diverse Gaming Experiences .
In-App Purchases and Virtual Currency Systems F. Notifications and Updates to Keep Players Informed .
Multigaming Platform App Development Process
Conceptualization and Defining the App's Scope .
User Interface and User Experience (UI/UX) Design .
Backend Development: Database Management and APIs .
integrating Third-Party Game Libraries and APIs .
Implementing Social Features and Multiplayer Functionalities .
Testing, Debugging, and Performance Optimization .
Launching, Marketing, and Post-Release Support .
Robust and Efficient
Technology Stack Comfygen Uses for Multigaming

App Development:

When it comes to developing multigaming apps, a robust and efficient technology stack is essential to ensure a smooth and immersive gaming experience. Here are some commonly used technologies and frameworks in the development of multigaming apps:

These technologies form the foundation of a comprehensive technology stack for multigaming app development. The specific combination of technologies used may vary depending on the project requirements, target platforms, and development team preferences.
Programming Languages:
C++: Widely used for game engine development and performance-critical components.
C#: Often employed in game development frameworks, such as Unity, for cross-platform compatibility.
Java: Frequently utilized for Android game development.
Objective-C and Swift: Commonly used for iOS game development.
Game Engines and Frameworks:
Unity: A powerful and popular game engine that supports multiple platforms and provides extensive features for developing multigaming apps.
Unreal Engine: Known for its high-quality graphics and realistic rendering capabilities, Unreal Engine is widely used for developing visually stunning multigaming apps.
Cocos2d-x: A cross-platform game development framework that supports multiple programming languages, including C++ and Lua.
Networking and Multiplayer:
WebSocket: A communication protocol that enables real-time, bidirectional communication between the game client and server.
TCP/IP and UDP: Standard networking protocols used to establish connections and facilitate data transmission between players in multiplayer games.
Peer-to-Peer (P2P) Networking: Allows direct communication between players' devices without the need for a centralized server, ideal for certain multiplayer game types.
Cloud Infrastructure and Services:
Amazon Web Services (AWS): Offers a suite of cloud services, including server hosting, databases, storage, and networking solutions, which can be leveraged for scalable and reliable multigaming app development.
Microsoft Azure: Similar to AWS, Azure provides cloud services for hosting, storage, and networking, along with additional features tailored for game development.
Google Cloud Platform (GCP): Offers a range of services for backend infrastructure, databases, and analytics, supporting multigaming app development company requirements.
Augmented Reality (AR) and Virtual Reality (VR):
ARCore: Google's AR platform for Android app development, enabling the integration of augmented reality features into multigaming apps.
ARKit: Apple's AR framework for iOS app development, allowing developers to create immersive augmented reality experiences for multigaming apps.
Unity XR: A framework within Unity that provides tools and plugins for developing virtual reality experiences across various VR platforms.
Backend Development:
Node.js: A popular JavaScript runtime environment used for server-side scripting in multigaming app development.
Express.js: A lightweight and flexible web application framework for Node.js, commonly utilized for building RESTful APIs and handling backend logic.
MongoDB: A NoSQL database often employed in multigaming app development company for its scalability and flexibility in handling large amounts of player data.
Cost Analysis for Multigaming App Development at Comfygen
Welcome to Comfygen's Cost Analysis for Multigaming App Development Company! We understand that cost plays a crucial role in the decision-making process when it comes to developing a multigaming app. At Comfygen, we provide comprehensive cost analysis services to help you plan and budget your multigaming app project effectively. Explore the key benefits of our cost analysis feature and embark on a cost-conscious development journey:
Experience the benefits of our cost analysis feature for multigaming app development at Comfygen. With accurate cost estimation, optimization strategies, scalability considerations, and ROI assessment, we ensure that your multigaming app development journey is cost-conscious and successful. Contact us today to discuss your project requirements and receive a comprehensive cost analysis tailored to your multigaming app vision. Let us guide you towards a cost-effective and rewarding multigaming app development experience!
Accurate Budget Planning:
Customized Cost Estimates:
Scalability Considerations:
Hire a Multi-Gaming App Developer (A Jack of all Trades)
Welcome to the exciting world of multigame development at Comfygen, where gaming dreams come to life. If you're looking for Hire Multi-gaming app developers, you have come to the perfect oasis. Our team is a dynamic fusion of enthusiastic and battle-tested multi-game developers, all poised and ready to weave magic into your gaming vision, transforming it into a breathtaking reality.
At Comfygen, we believe in pushing the boundaries of what's possible in gaming. Join us on this exciting journey as we create games that captivate, entertain, and leave a lasting impression on players worldwide. Hire a skilled multi-game developer from Comfygen, and let's build the future of gaming together!
Great Expertise: Developers in our team are experts in creating addictive multi-gaming experiences.
Innovation: We thrive on Metamorphosis. We're not the ones who follow the trends; we're here to set the bar.
Custom Solutions: We do understand the individuality of every gaming project. And hence, we provide specific solutions that are tailor made to meet your unique needs.
Seamless Integration: New games may be added to your ecosystem without causing any disruption whether you already have an established gaming platform or intend to grow it and scale it to skies.
Quality Control: We are dedicated to quality. Our thorough testing procedures guarantee that your game is reliable, safe, and bug-free in addition to being enjoyable to play.
Delivered on Time: We respect timelines as much as we respect our clients and are aware of their significance.
Gaming Passion: Our developers stand out different because of their sincere love of gaming.
Reasons to Choose
Comfygen for Your Multigaming Platform App

Development Needs

Are you looking for a reliable partner to bring your Multigaming Platform App development ideas to life? Look no further than Comfygen! We are dedicated to providing exceptional multigame development solutions that exceed your expectations. Here are compelling reasons why you should choose Comfygen for all your multigame development needs:
Expertise and Experience:
Comfygen boasts a team of experienced professionals who specialize in multigame development. With years of industry experience, our experts have honed their skills in designing and developing immersive and captivating multigames across various genres. Trust our expertise to deliver top-notch solutions tailored to your specific requirements.
Customized Development:
At Comfygen, we understand that every multigame project is unique. We take a personalized approach to multigaming platform app development, ensuring that your vision and ideas are brought to life. Our team works closely with you to understand your objectives, target audience, and desired features, ensuring a customized multigaming app that perfectly aligns with your vision.
Cutting-Edge Technology:
We stay up-to-date with the latest trends and advancements in multigame development technology. Our team leverages cutting-edge tools, frameworks, and engines to create high-performance multigames that push the boundaries of innovation. Rest assured, your multigame will be developed using state-of-the-art technology for a seamless and immersive gaming experience.
Cross-Platform Compatibility:
We recognize the importance of reaching a wide audience. That's why our multigame development services ensure cross-platform compatibility. Whether it's mobile devices, PCs, gaming consoles, or web platforms, we develop multigames that can be enjoyed by gamers across multiple platforms, expanding your reach and engagement.
Engaging Gameplay and Stunning Graphics:
At Comfygen, we believe in creating multigames that captivate players and leave a lasting impression. Our skilled designers and developers work together to deliver engaging gameplay mechanics and stunning graphics that enhance the player experience. From intuitive controls to visually stunning environments, we craft multigames that keep players coming back for more.
Multiplayer and Social Features:
We understand the power of social interaction in gaming. Our multigame development includes robust multiplayer and social features that allow players to connect, compete, and collaborate with friends and fellow gamers. From real-time multiplayer gameplay to chat functionalities, we create an engaging social experience within your multigame.
Thorough Testing and Quality Assurance:
Quality is at the forefront of everything we do. We conduct rigorous testing and quality assurance processes to ensure your multigame meets the highest standards. Our team meticulously tests every aspect of the game, from gameplay mechanics to performance and compatibility, guaranteeing a polished and bug-free multigame for your audience.
Timely Delivery and Support:
We understand the importance of timely delivery in the competitive gaming industry. At Comfygen, we follow streamlined development processes to ensure efficient project management and on-time delivery of your multigame. Additionally, we provide ongoing support and updates, ensuring that your multigame remains optimized and up-to-date post-launch.
Do you want to launch your own multigaming plateform app?
Choose Comfygen as your trusted partner for multigame development, and let us turn your gaming vision into a reality. With our expertise, customized solutions, cutting-edge technology, and commitment to quality, we are the perfect choice to bring your multigame ideas to life. Contact us today to discuss your project requirements and embark on an exciting multigame development journey with Comfygen!
Here are some frequently asked questions (FAQs) regarding
multigaming plateform app development:
What is a multigaming platform app, and how does it differ from single-game apps?
A multigaming platform app is a software application that serves as a centralized hub for players to access and play multiple games from various developers and publishers. It differs from single-game apps, which focus on providing a specific game experience. Multigaming platforms offer a diverse catalog of games, allowing players to explore a wide range of genres, styles, and gameplay experiences all within a single app. These platforms often provide social features, such as chat, friend lists, and leaderboards, fostering a sense of community and enabling players to connect with each other.
Can I integrate my existing game into a multigaming platform app?
In many cases, it is possible to integrate existing games into a multigaming platform app. However, it depends on the platform's technical requirements and compatibility with your game. Integration typically involves adapting your game to meet the platform's standards, such as integrating APIs for features like user authentication, leaderboards, or in-app purchases. Collaboration with the platform's development team is necessary to ensure smooth integration and adherence to platform guidelines.
How do multigaming platforms handle security and privacy concerns?
Multigaming platforms prioritize security and privacy to protect their users and maintain a trustworthy environment. They implement various measures, such as encryption protocols, secure authentication systems, and data privacy policies, to safeguard user information. Platforms also monitor and moderate user interactions to prevent inappropriate behavior and ensure a safe gaming experience. Regular security audits, updates, and collaboration with game developers help address emerging security threats and vulnerabilities.
Are there any restrictions on the types of games that can be included in a multigaming platform app?
While specific restrictions may vary between multigaming platforms, most platforms have guidelines and criteria for accepting games into their catalog. These criteria typically focus on factors such as game quality, technical standards, and compliance with legal and content guidelines. Some platforms may have restrictions on certain genres or content that violates their policies. However, as long as a game meets the platform's requirements and aligns with their target audience, it has the potential to be included in a multigaming platform app.
Can users communicate with each other across different games in the platform?
Yes, users can often communicate with each other across different games within a multigaming platform app. These platforms provide social features like chat functionality, friend lists, and sometimes even voice chat, allowing players to interact and communicate regardless of the game they are currently playing. This enhances the social experience and enables players to connect, collaborate, and compete with friends or other players within the platform's community.
What platforms and devices are compatible with multigaming platform apps?
Multigaming platform apps aim to reach a wide audience, and therefore they are typically compatible with multiple platforms and devices. This includes major gaming consoles such as PlayStation, Xbox, and Nintendo Switch, as well as PC and Mac computers. Additionally, many multigaming platforms have mobile versions for iOS and Android devices, allowing players to access the platform on smartphones and tablets. Compatibility may vary depending on the specific platform and its supported devices.
How do developers monetize multigaming platform apps?
Developers monetize multigaming platform apps through various methods, including:
In-App Purchases: Offering virtual goods, items, or additional content within games for purchase, providing players with enhanced experiences or customization options.
Subscriptions: Implementing subscription models that grant access to premium features, exclusive content, or ad-free experiences within the multigaming platform.
Advertising: Displaying ads within the platform app, either through static banners, video ads, or rewarded ads where players receive in-game rewards for watching ads.
Sponsorships and Partnerships: Collaborating with brands or other developers to promote their products or games within the platform app, often through in-game events or special offers.
Premium Games: Releasing premium games within the platform app that require a one-time purchase to access the full game experience.
Developers can choose a combination of these monetization methods based on their target audience, game offerings, and overall business strategy.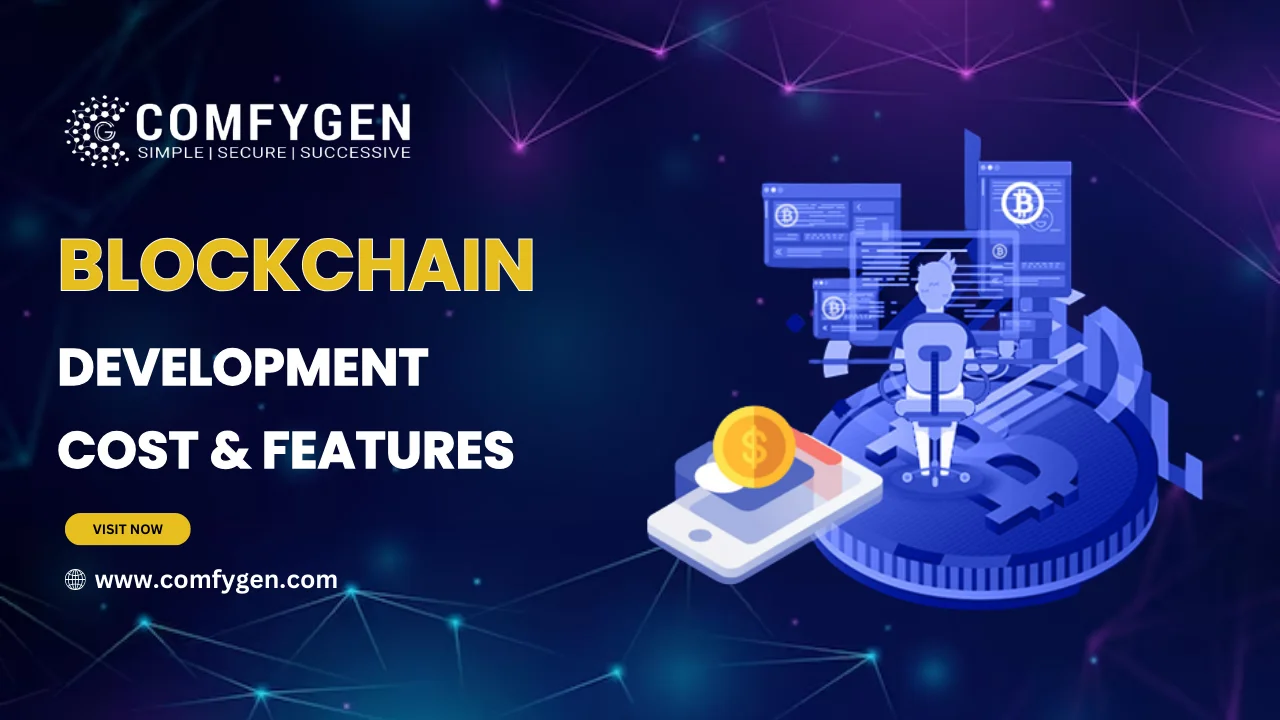 This Blockchain development ultimate guide will walk you through an out-and-out understanding of blockchain development, for e.g, how to develop your own blockchain app and who can help you.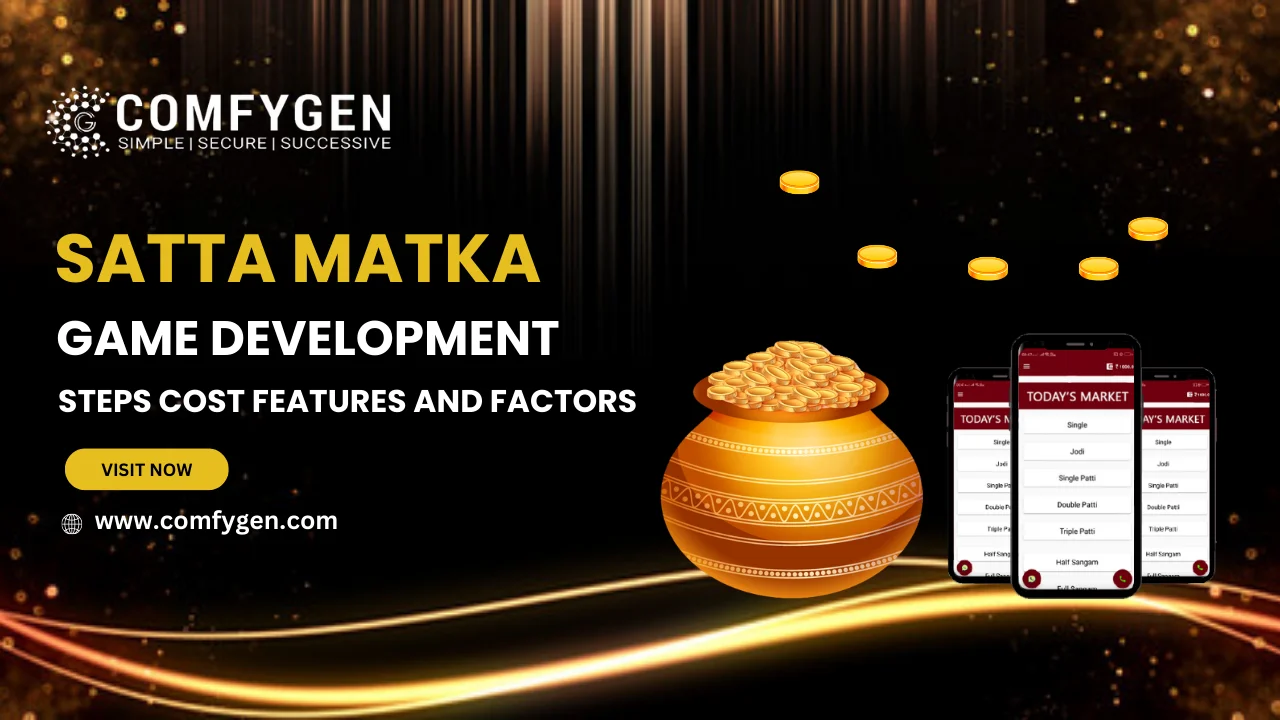 Are you Looking to develop or build a Top-notch Satta Matka game? Comfygen offers a comprehensive guide for Satta Matka game development Steps, Cost, Features, and Factors, We believe in delivering in high-quality at low prices.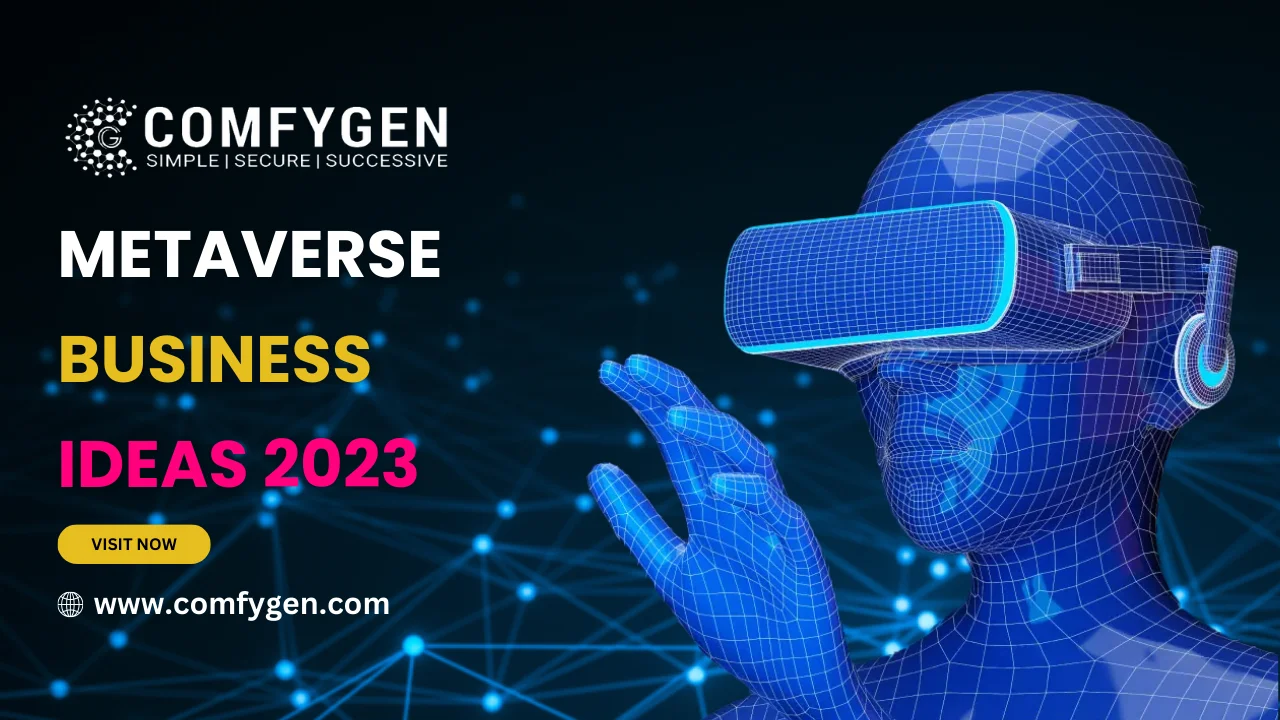 In this article you know all about Metaverse business ideas for the gaming sector is growing faster day-by-day; these are the million-dollar metaverse business ideas. Check best metaverse business ideas for 2023 and beyond.
Loading...
Loading...
Loading...
Loading...