Cryptocurrency Wallet Development Company
Trust us to protect your digital assets with our advanced Crypto Wallet Development Solutions. You can relax knowing that your digital assets are in good hands with Comfygen
Are you looking for a trustworthy and safe cryptocurrency wallet? Comfygen is the place to be! Our skilled team specializes in creating long-term cryptographic storage solutions that keep your digital assets safe and secure. We recognize the value of peace of mind in the unpredictable world of cryptocurrency, which is why we incorporate cutting-edge features and solid security technologies into our wallets.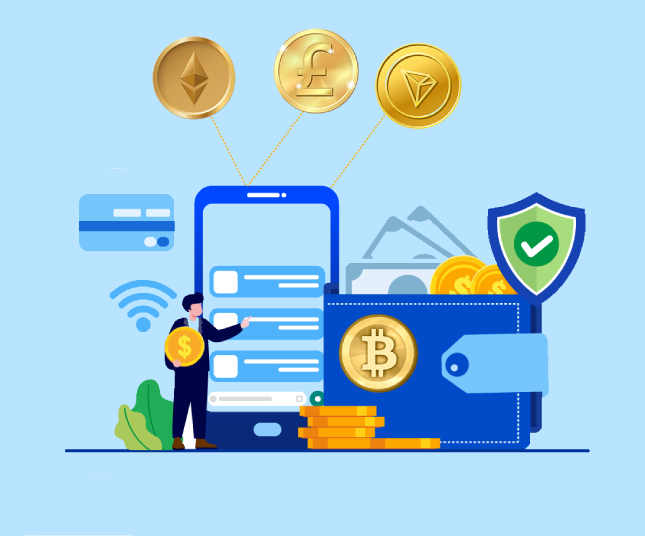 Meet Your Reliable CryptoCurrency Wallet Development
Presenting Comfygen, the premier center for developing advanced cryptocurrency wallets application or software. We are committed to providing exceptional Crypto Wallet Development Solutions that are customized to meet your unique requirements, utilizing our innovative approach. Beyond the basics, we have extensive experience designing customized cryptocurrency wallets for many platforms. Our talented and passionate crypto wallet development staff ensures that our products work with all of the major browsers, providing users with an engaging and dynamic experience. We at Comfygen are your dependable partner in the world of digital assets—we are more than just a Crypto Wallet Development service provider. Come along as we set out on an exciting journey to discover the virtually limitless possibilities of cryptocurrencies.
Cryptocurrency Wallet Development Services
Personalized cryptocurrency wallets are in high demand as cryptocurrencies gain popularity. To suit their unique demands, both people and businesses are looking for blockchain wallet development services.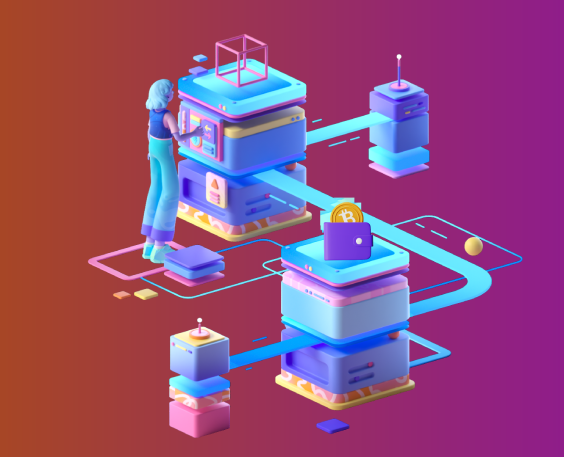 White Label CryptoCurrency Wallet Development
Comfygen is an expert in developing white label cryptocurrency wallets for blockchain startups and existing businesses. Our team creates wallets that are easy to customize and are optimized for multiple platforms, all while maintaining strong security and excellent speed. For desktop, mobile, and online applications, we are experts at creating both custodial and non-custodial wallets. To ensure flawless user experiences, our wallets are put through a rigorous testing process in order to manage several transactions at once. We provide audits for smart contracts, multichain interoperability, and all-inclusive assistance. We also provide crypto loan and staking options, as well as interaction with NFT and DeFi protocols. For skilled and knowledgeable white label wallet creation, rely on Cozygen.
Top-Notch Crypto Wallet Software Features
Users can manually add and manage tokens not automatically supported by the wallet.
Users can save and manage frequently used cryptocurrency addresses using the platform.
Users can invite others and earn rewards through the referral feature.
Permits safe interaction and communication between a mobile cryptocurrency wallet and a web DApp.
The wallet supports Non-Fungible Tokens, representing ownership of assets or physical items.
Provides an extra layer of security with one-time passwords or biometric authentication.
Users can create and manage multiple wallets for specific purposes within the same application.
Native Fiat Currency Selection:
Users can choose their native fiat currency and value for conversion.
Ledger Wallet Integration:
The wallet is integrated with Ledger Hardware wallet for enhanced security.
Users can monitor their crypto balance and transactions without private keys.
Users can participate in various networks and earn rewards directly from the wallet.
Export/Import Private Keys:
Users can securely export and import private keys for full control and accessibility of their digital assets.
Our Cryptocurrency
Development Technology

Stack
CryptoCurrency
Wallet Development

Process
Assessment
The first step in our process is conducting an initial assessment, which involves meeting with the client to gather necessary information and outline a course of action for the project.
Discovery of Solution
If a proprietary solution is deemed the best option, we move into the Discovery and Architecture phase. During this phase, we aim to build a comprehensive understanding of the solution, identify required custom features and functionalities, and design an optimal solution architecture.
Excellence in Smart contract
Smart contract development is a crucial aspect of our process, as it powers any special features and functionalities required for the proprietary solution. Our team excels at smart contract development and prioritizes security by working with leading auditing firms.
Cooperation within Development
Backend and frontend development is where the bulk of the product takes shape. The backend infrastructure handles interactions between the blockchain and frontend, as well as smart contract execution. The frontend determines how users interact with the solution
UI/UX Design
Our dedicated Web3 UX and UI design team ensures that the wallet provides a smooth user experience and interface.
Testing
Rigorous testing is conducted before deployment to ensure the wallet functions as intended and is free of bugs and potential exploits.
Final Publishing
Create and test a cryptocurrency wallet, make sure it's secure, get rid of any problems, offer support materials and translations, and plan your marketing. Create a developer account if necessary, then publish once authorized. Assist continuously, keep an eye on security, and safeguard money.
Hire Cryptowallet Developers for Your Business with Comfygen
Do you want an advanced cryptowallet software? Well, this is the right platform to discuss, because Comfygen has the most skilled and experienced decentralized software developers, who can build an agile solution for businesses. They can work on all the blockchain network; such as Ethereum, TRON, Crypto, DeFi, etc. So let's connect and have a conversation to know which can be the best solution for your firm.
A range of hiring alternatives to suit diverse requirements and tastes
Availability of professional advice to guarantee the finest hiring choices are made
Constant assistance offered to resolve any questions or problems that may come up
Customized solutions to satisfy certain needs and objectives
An extensive and dependable support network to help during the employment process
Latest technologies Implementation in CryptoCurrency wallet Development Company
Decentralized Wallets:
Integrating Decentralised wallets with DEXes, lending platforms, and other dApps can improve security, functionality, and Privacy of cryptowallet software.
Multi-signature Wallets:
Using multiple signatures to authorise transaction in multi signature wallets makes it difficult for hackers to steal funds. Moreover, these wallets can enhance user privacy and can be integrated with other cryptocurrency applications.
Hardware Wallet Integration:
Security and privacy are improved when hardware wallets are integrated with cryptocurrency wallet software. This is due to the fact that hardware wallets lower the possibility of theft and hacking by storing private keys offline. Additionally, hardware wallets protect users' privacy by enabling transaction signature without disclosing the private keys.
Biometric Authentication:
Software for cryptocurrency wallets is more convenient and secure when biometric verification is used. Unlike conventional password-based techniques, it is more difficult to hack, thus users don't have to remember or write complex passwords. This makes it easier for consumers to access their wallets and lowers the chance of fraud.
Off-chain Transactions:
Improving cryptocurrency wallet software can be achieved through off-chain transaxctions. Atomic swaps, payment channel, and sidechains are some ways to integrate off-chain transactions, which can enhance scalability, performance, security, privacy, and functionality.
Cold Storage Solutions:
Cold storage solutions enhance the security of cryptocurrency wallet software by storing cryptocurrency keys offline. This ensures that hackers cannot access the keys, even if they manage to hack into the wallet software. Hardware wallets and paper wallets are among the cryptocurrency wallet software that incorporate cold storage solutions.
Smart Contract Wallets:
By incorporating self-executing contracts, boosting security, expanding transaction flexibility, and simplifying the user interface, smart contract wallets elevate bitcoin applications. They open the door to a cryptocurrency environment that is more adaptable, safe, and user-friendly.
Web and Mobile Wallet Integration:
Benefits of integrating web and mobile wallets with cryptocurrency software include simplified trading and exchange of different cryptocurrencies, faster and more affordable transactions through off-chain processing, improved security with 2FA and biometric authentication, and on-the-go financial management
Improved Transaction Privacy:
Protecting user identity and financial information, stopping price manipulation, and enabling cutting-edge use cases like privacy-preserving smart contracts and micropayments are just a few advantages of improving transaction privacy in bitcoin wallets.
Integration with DeFi Protocols:
Direct access to financial services is provided by DeFi protocols, and wallets for cryptocurrencies can be integrated with them for increased efficacy and cost savings. Users can now access cutting-edge use cases in the newest financial services thanks to this.
Why choose comfygen for CryptoCurrency wallet Development
Cost-effective software development solutions:
We provide low-cost software development solutions without sacrificing effectiveness. To get the most out of your investment, our staff places a high priority on both economy and quality. You may rely on us to provide excellent solutions that are reasonably priced.
High-quality development:
Our skilled developers deliver top-notch software solutions with a strong commitment to quality, industry best practices, and cutting-edge technologies. We guarantee our software will exceed your expectations and drive your business forward. Trust us for high-quality solutions.
Customized solutions:
Our software development services are tailored to your unique project needs. We collaborate closely with you to understand your requirements and deliver a solution that exceeds expectations. Trust our dedicated team to provide customized attention for your success.
Frequently Asked Questions
Cryptocurrency Wallet Development
1. What services does your crypto wallet development company offer?
Cryptocurrency mining generates new coins, validates transactions, and pays miners with cryptocurrency. In order to tackle challenging arithmetic problems and earn block rewards, miners need specialized hardware and software. The procedure is tough over time, competitive, and demands advanced technology.
2. What technology stack do you use for crypto wallet development?
Our team uses the following programming languages: Python, JavaScript, Java, and Kotlin; blockchain platforms: Bitcoin, Ethereum, Solana, Polygon, and Avalanche; frameworks and libraries: Django, React Native, Flutter, Coinbase SDK, and Web3 SDK. By supporting multiple signatures, integrating hardware wallets, and prioritizing security with 2FA, we assure quality through testing. Our software stack can be tailored for any cryptocurrency wallet project, and we are experts in developing smart contracts and tokens.
3. What is the cost of developing a custom cryptocurrency wallet?
The price of creating a unique cryptocurrency wallet varies depending on the platform, complexity, features incorporated, and level of competence of the development team. The cost goes up with more features or complexity and goes up with development for many platforms. Rates increase when experienced developers are hired. The price often falls between $15,000 to $200,000 or more.
4. How long does it take to develop a crypto wallet from scratch?
A crypto wallet's development duration varies according to its complexity and team's level of experience. It can take 3 to 9 months for a simple to medium-complex wallet, and more than 12 months for a complicated wallet. Development time is affected by variables like as features, platform, and team skill level. Actual time can differ.
5. Do you offer white-label solutions for crypto wallet development?
We provide white-label cryptocurrency wallet solutions that integrate with other blockchain platforms, support numerous currencies, provide secure transactions, and have an intuitive user experience. In order to satisfy your unique needs, we can additionally add additional functionality.
6. What security measures do you implement in your cryptocurrency wallets?
In our cryptocurrency wallets, we have added a number of security features, such as support for multi-signature transactions, regular security audits, penetration testing, secure coding practices, integration with hardware wallets, and two-factor authentication (2FA).
7. Can you integrate hardware wallet support into the crypto wallet?
This is a shortened version of our earlier comment about the safety precautions in place for our bitcoin wallets: Support for multiple signatures, additional authentication via 2FA, Hardware wallet integration, safe coding techniques, and frequent security audits In addition, we offer additional security features including transaction signing, cold storage, and IP whitelisting.
8. Do you provide multi-currency support in your cryptocurrency wallets?
Our cryptocurrency wallets make it easy to manage your investment portfolio by allowing you to effortlessly store and manage multiple cryptocurrencies in one place. More than 1,000 different cryptocurrencies are supported by us, including well-known ones like Bitcoin, Ethereum, Litecoin, and Dogecoin.
9. Can you integrate decentralized finance (DeFi) capabilities into the wallet?
Our bitcoin wallets can incorporate DeFi features, enabling users to communicate with DeFi protocols directly. Users will find it easier to use DeFi applications as a result. We may incorporate a variety of functions, such as yield farming, asset swapping, lending and borrowing, and liquidity provisioning. We can also incorporate other DeFi features, such as derivatives and insurance.
10. What are the key features and functionalities of your crypto wallets?
Our cryptocurrency wallets come with support for over 1000 different cryptocurrencies, secure transactions via 2FA, multi-sig, and hardware wallet integration, an intuitive user interface, customizable branding, DeFi integration, NFT compatibility, advanced charting and analysis tools, and round-the-clock customer service. Our goal is to give users the greatest experience with a cryptocurrency wallet.
11. What are the different stages of the crypto wallet development process?
Gathering and evaluating requirements, designing, building, testing, deploying, and offering maintenance and support are all steps in the development process of a cryptocurrency wallet. Strong security features, secure coding techniques, frequent security audits, safe private key storage, and keeping the wallet software updated are all necessary to guarantee security.
12. Can you provide maintenance and support services for the developed wallet?
We offer full wallet upkeep and support, which includes bug patches, security upgrades, new features, and help with technical issues. We provide multilingual support and 24/7 support, all of which are customized to meet your needs. Our first concern is the security and dependability of your wallet. For a free consultation regarding our excellent maintenance and support services, please contact us.
13. Do you offer mobile wallet development for iOS and Android platforms?
We develop mobile wallets for iOS and Android with secure transactions, multi-currency support, customizable branding, and blockchain integration. Our experienced developers can also add features like DeFi integration, NFT support, and advanced charting tools. Mobile wallets are the future of cryptocurrency, offering convenience, security, and user-friendliness. Contact us for a free consultation and quote.
14. How do you ensure the scalability of the crypto wallet as the user base grows?
Consider deploying a distributed architecture, caching frequently requested data, employing a load balancer, leveraging cloud-based infrastructure, and embracing a microservices architecture to guarantee a scalable cryptocurrency wallet with growing user numbers.
15. Can you integrate two-factor authentication (2FA) into the wallet for added security?
Add TOTP-based 2FA to cryptocurrency wallets to increase security. Access security settings, select TOTP-based 2FA, scan the QR code, and enter the code to validate in order to activate. Support for multiple signatures, hardware wallet integration, safe coding, and frequent audits are further security measures.
Loading...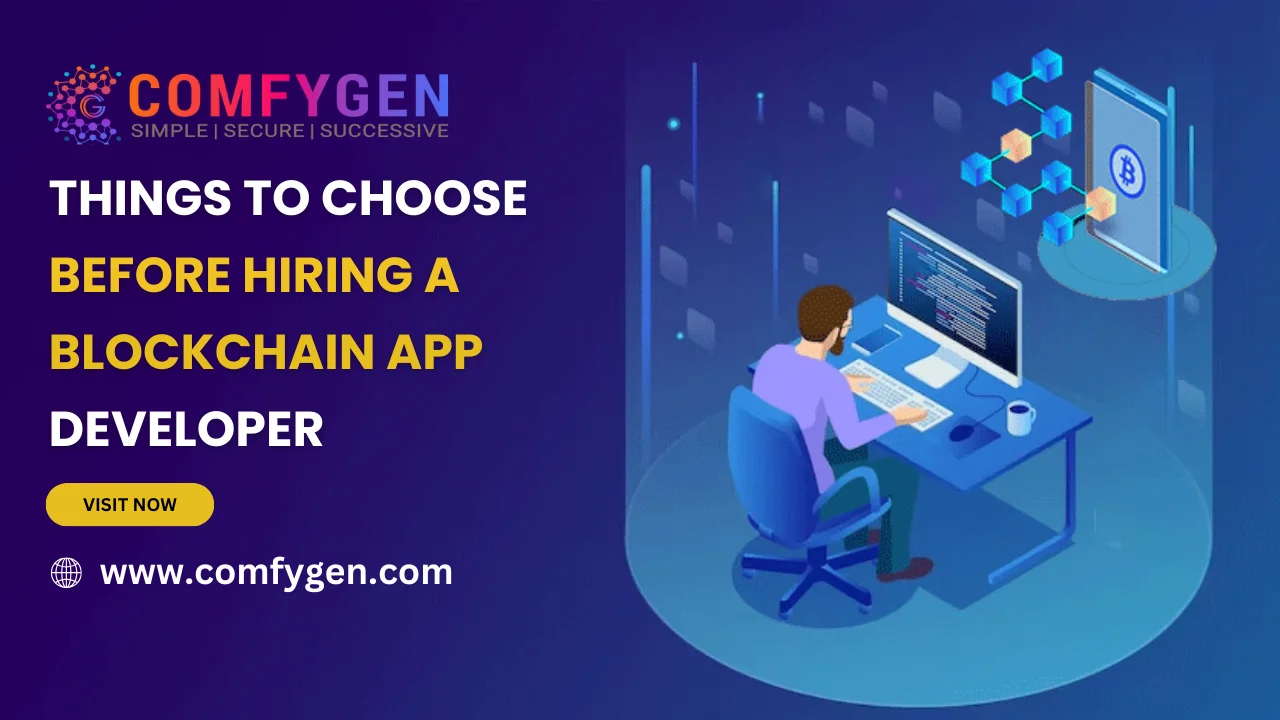 When hiring blockchain app developers, ensure their expertise in technology, platforms, smart contracts, cryptography, programming, and communication.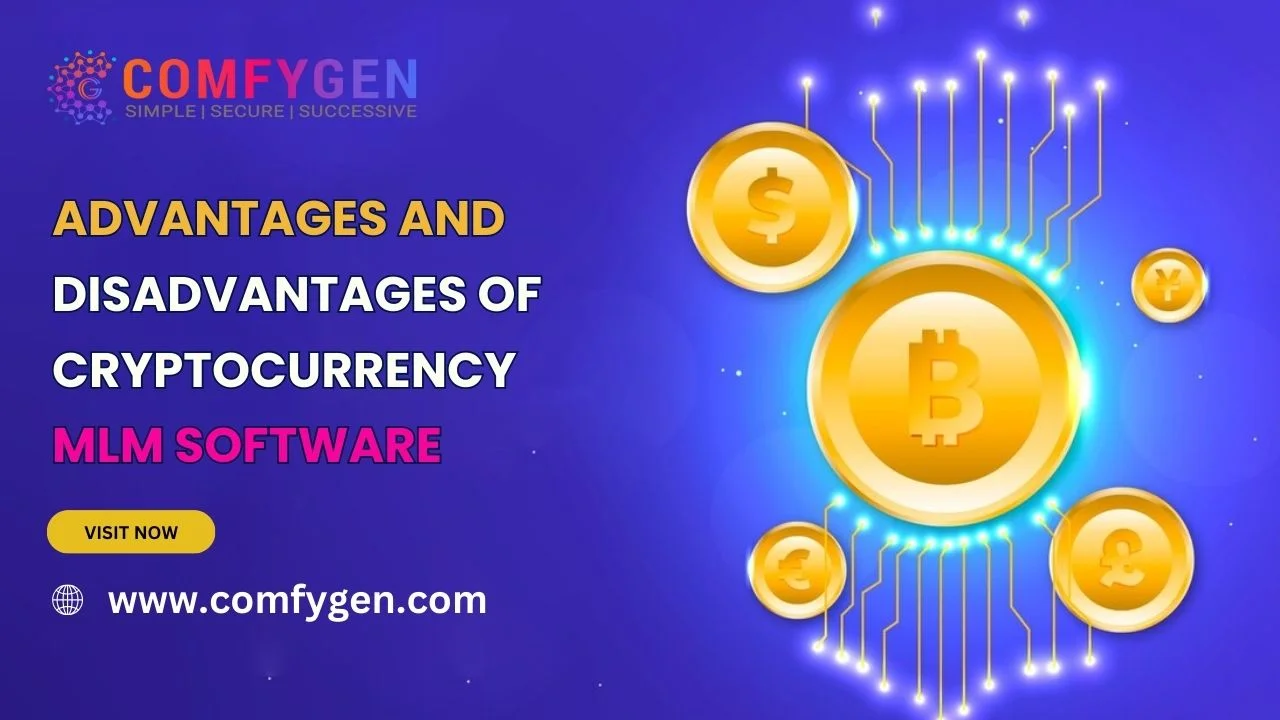 Get a comprehensive understanding of the advantages and disadvantages of cryptocurrency MLM software. Uncover the potential benefits and drawbacks of integrating MLM with cryptocurrency technology for your business. Delve into key insights to make informed decisions.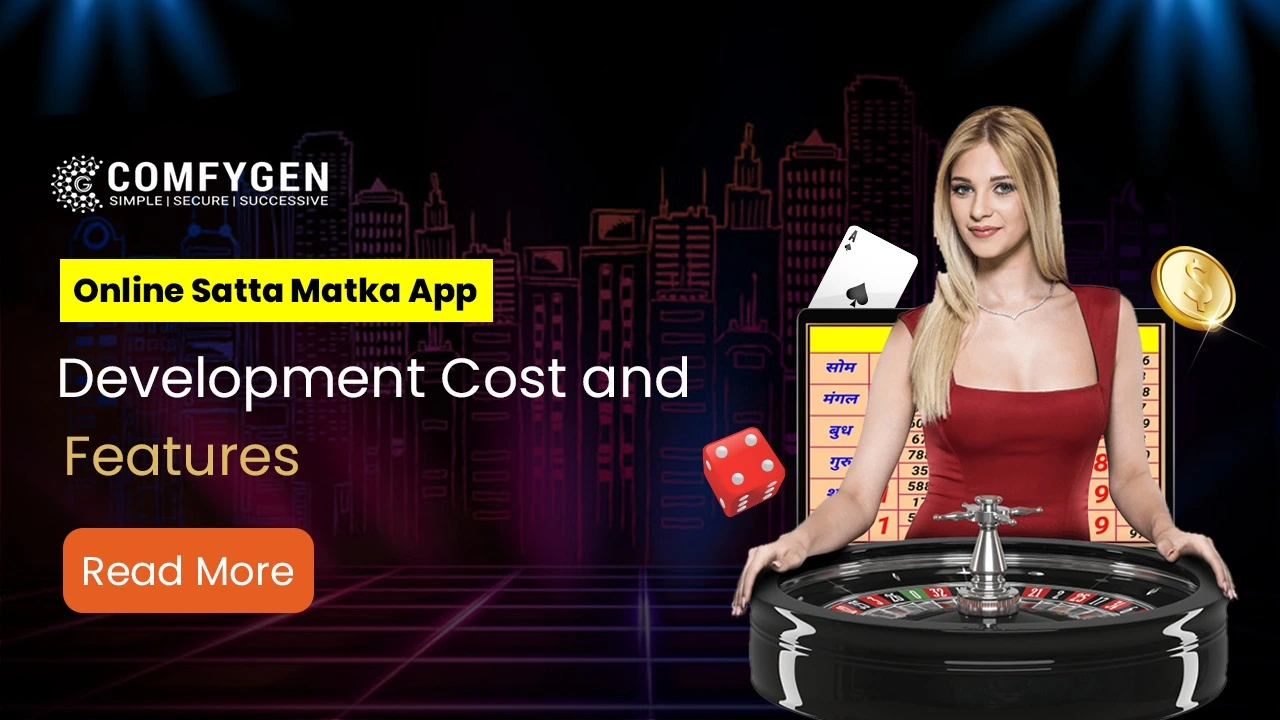 Are you Looking for online satta matka app development? Read how much online matka app development costs and why hiring matka app development firm read this blog.
Loading...
Loading...
Loading...