Video Game Development Company
Join us on this exciting journey of game development and let ComfyGen elevate your gaming project to new heights of excellence. Contact us today to begin your partnership with the industry leader.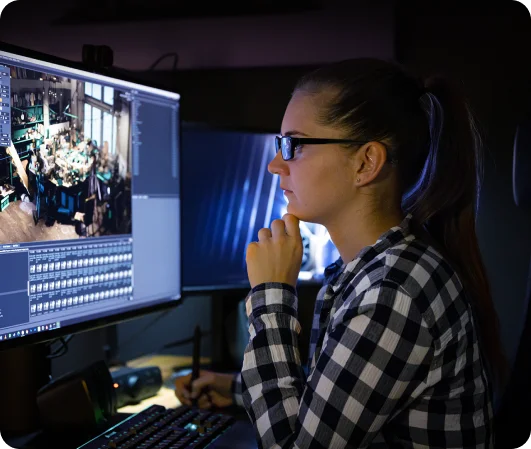 Introduction
A Prelude to Extravagance
Welcome, distinguished connoisseurs, to the mesmerizing realm of ComfyGen, a visionary and illustrious video game development enterprise that ceaselessly transcends the boundaries of creativity and innovation. Join us as we embark on an odyssey through the captivating intricacies of video game development, peering behind the curtain to witness the untold narrative of ComfyGen's ascendancy as a preeminent arbiter of game development excellence.
Why Choose ComfyGen for Your Video Game Development Needs?
In the ever-evolving landscape of video game development, finding the right partner to bring your gaming visions to life is crucial. ComfyGen stands out as a premier choice, offering a myriad of reasons why you should entrust your game development endeavors to our experienced team. Here are the compelling reasons why you should choose ComfyGen. Choosing the right game development partner can make all the difference in the success of your project. With ComfyGen's exceptional track record, unwavering commitment to quality, and passion for innovation, you can trust us to transform your game idea into a remarkable reality. Don't settle for mediocrity. Choose ComfyGen for a game development experience that exceeds your expectations and delivers unforgettable gaming experiences. Contact us today to discuss your game development needs and embark on an extraordinary journey with us.
Unparalleled Expertise:
Our team of game development professionals possesses a treasure of experience and expertise in the industry of game development.
We have successfully delivered numerous cutting-edge games across various platforms, earning a stellar reputation for our exceptional work.
Creative Excellence:
ComfyGen is committed to pushing the boundaries of creativity and innovation in game development.
Our talented artists, designers, and developers collaborate seamlessly to create visually stunning and immersive gaming experiences that captivate players.
Comprehensive Services:
We offer a wide range of game development services to cater to your specific needs and requirements.
From mobile game development to AR/VR experiences and metaverse games, we have the expertise to bring your ideas to life across diverse platforms.
Technological Prowess:
ComfyGen stays at the forefront of technological advancements in the gaming industry.
We leverage state-of-the-art game engines, tools, and technologies to deliver seamless gameplay, stunning visuals, and immersive experiences.
Customization and Flexibility:
We understand that each game project is unique and requires tailored solutions.
ComfyGen offers flexible engagement models and customization options to ensure your game is developed according to your vision and specific requirements.
Emphasis on Quality:
Quality is our top priority at ComfyGen.
We adhere to stringent quality assurance processes, conducting thorough testing and debugging to ensure flawless gameplay and exceptional user experiences.
Transparent Communication:
We believe in open and transparent communication with our clients.
Throughout the development process, we keep you informed, seek your input, and actively involve you in decision-making to ensure your vision is realized.
Timely Delivery:
ComfyGen understands the importance of delivering projects on time.
We follow streamlined project management methodologies to ensure efficient execution, meeting agreed-upon timelines without compromising on quality.
Customer Satisfaction:
Our ultimate goal is customer satisfaction.
We go the extra mile to understand your needs, exceed your expectations, and ensure that you are delighted with the final product.
Post-launch Support:
ComfyGen provides comprehensive post-launch support to address any issues or updates that may arise after your game is released.
We are committed to maintaining a long-term partnership and ensuring the ongoing success of your game.
Discover the Excellence of ComfyGen: An Industry-Leading Game Development Company
In the competitive landscape of game development, ComfyGen stands tall as an industry-leading company that consistently sets new benchmarks of excellence. With our unwavering commitment to innovation, quality, and client satisfaction, we have established ourselves as a trusted partner for turning gaming visions into reality.
Here's what sets ComfyGen apart as the go-to choice for game development
When you choose ComfyGen as your game development partner, you gain access to an industry-leading company that combines creative prowess, technical expertise, and a customer-centric approach. We are passionate about bringing your gaming ideas to life, crafting extraordinary experiences that captivate players and leave a lasting impression.
Proven Track Record of Success
ComfyGen boasts a remarkable track record of success, with a portfolio of successful game projects across various genres and platforms. Our team's expertise, combined with our focus on delivering exceptional results, has earned us a reputation for excellence in the industry.
Talented and Passionate Team
Our team comprises highly skilled professionals who are not only passionate about gaming but also dedicated to pushing the boundaries of creativity and technology. With their diverse backgrounds and expertise, they bring a wealth of knowledge and innovative ideas to every project.
Comprehensive Range of Services
ComfyGen offers a comprehensive suite of game development services to cater to the evolving needs of our clients. From mobile game development to virtual reality experiences, we have the capabilities and expertise to bring any gaming concept to life.
Cutting-Edge Technologies and Tools
We stay at the forefront of technological advancements in the gaming industry. ComfyGen leverages the power of cutting-edge game engines, tools, and frameworks to deliver visually stunning graphics, immersive gameplay, and seamless user experiences.
Customer-Centric Approach
We place our clients at the heart of everything we do. ComfyGen believes in building strong and collaborative partnerships, working closely with our clients to understand their unique vision and objectives. Through transparent communication and active involvement, we ensure that the final product exceeds expectations.
Emphasis on Quality Assurance
Quality is a non-negotiable aspect of our game development process. ComfyGen has rigorous quality assurance protocols in place, conducting thorough testing and debugging to ensure that every game we develop meets the highest standards of performance, functionality, and user satisfaction.
We follow agile project management methodologies to ensure efficient development, timely delivery, and effective collaboration. Our streamlined processes allow for flexibility and adaptability, enabling us to respond to changing requirements and deliver projects on schedule.
ComfyGen embraces innovation as a driving force behind our success. We constantly explore emerging technologies, trends, and player preferences to create unique and captivating gaming experiences that resonate with audiences.
Post-launch Support and Maintenance
Our commitment to our clients extends beyond the launch of a game. ComfyGen provides comprehensive post-launch support and maintenance, addressing any issues, releasing updates, and ensuring the long-term success of the game in the market.
Ultimately, our success is measured by the satisfaction of our clients. ComfyGen takes pride in building long-lasting relationships with our clients, delivering results that not only meet but exceed their expectations. We prioritize their success and are dedicated to their ongoing happiness and achievements.
Loading...
Exploring the Video Game Development Process
Welcome to our guide on the fascinating world of video game development! Whether you're an aspiring game developer or simply curious about the behind-the-scenes process, we've got you covered. Here are some key pointers to help you understand the intricate journey of bringing a video game to life:
Conceptualization
It all starts with an idea. Developers brainstorm concepts, themes, and gameplay mechanics to create a unique and engaging experience.
Storyboarding and creating a design document helps solidify the vision, setting the stage for the development process.
Pre-production
This phase focuses on planning and organization. Developers outline the game's scope, target audience, and platforms.
Building a team, budgeting, and creating a project timeline are crucial tasks during pre-production.
Prototyping
Prototypes are created to test core gameplay mechanics and verify if the concept translates well into an interactive experience.
Feedback from early playtests helps refine the game mechanics and identify potential design improvements.
Production
The production phase involves creating assets, programming, and integrating various elements into a cohesive whole.
Artists work on character designs, environments, and visual effects, while programmers bring the game to life through coding and scripting.
Iterative Development
Developers continuously iterate and refine the game based on playtesting and feedback. This includes balancing gameplay, fixing bugs, and enhancing user experience.
Iterations often involve multiple cycles of testing, tweaking, and polishing to ensure a high-quality final product.
Audio Design
Sound effects, music, and voice acting play a vital role in immersing players in the game world. Audio designers create and implement these elements during this phase
Quality Assurance (QA)
QA testers rigorously test the game to identify and report bugs, glitches, and other issues. This process helps ensure a stable and enjoyable gameplay experience.
Localization
To reach a global audience, games are often translated into multiple languages and culturally adapted. Localization involves translating text, recording new voiceovers, and adjusting content for different regions.
Release and Distribution
Once the game is ready, it is launched on various platforms such as consoles, PC, or mobile devices. Developers work with publishers and distributors to make the game available to players worldwide.
Post-Release Support
Game development doesn't end with release. Developers provide ongoing support, addressing player feedback, releasing updates, and adding new content to keep the game fresh.
Remember, game development is a collaborative and iterative process that requires passion, creativity, and technical expertise. By understanding these key pointers, you'll gain insights into the intricate journey of creating captivating video game experiences. Enjoy exploring the exciting world of game development!
Welcome to ComfyGen's Hiring Hub: Where Talent Meets Innovation!
At ComfyGen, we believe that great video games are born from the collective brilliance of talented individuals. If you're passionate about crafting immersive gaming experiences and want to join a dynamic team that values creativity and innovation, you've come to the right place.
Here's
what you need to know about

our hiring process

Embracing the Quest for Talent
At ComfyGen, we're on a perpetual quest to find exceptional video game developers who share our vision and passion .
We seek individuals who can bring fresh perspectives, innovative ideas, and a deep understanding of game development principles to our team.

Unlocking Your Potential
We believe in nurturing talent and providing opportunities for growth. Joining ComfyGen means embarking on a journey where your potential is valued and harnessed.
We encourage our developers to explore their creative boundaries, experiment with cutting-edge technologies, and push the boundaries of what's possible in game development.
Crafting the Perfect Fit
We understand that each game development project is unique, and so are the skills required to bring them to life. We carefully assess your expertise, experience, and personal interests to find the perfect match.
Whether you specialize in programming, game design, art, audio, or any other aspect of game development, we have diverse roles to suit your strengths.

Collaborative Culture
ComfyGen is more than just a workplace; it's a community of passionate individuals who share a common love for video games.
Our collaborative culture promotes open communication, teamwork, and the exchange of ideas. We believe that the best games are created when minds come together in harmony

Work-Life Balance
We understand the importance of maintaining a healthy work-life balance. At ComfyGen, we strive to create an environment that allows our developers to thrive both personally and professionally.
Flexible work hours, remote work options, and supportive policies are just some of the ways we ensure our team members can achieve their best while enjoying a comfy lifestyle.
The Extra Life
At ComfyGen, we recognize and reward exceptional talent. We offer competitive compensation packages, comprehensive benefits, and opportunities for career advancement.
We also encourage continuous learning and provide resources for professional development, so you can level up your skills and stay ahead in the ever-evolving game development industry.
Frequently Asked Questions
Video Game Development
What is video game development?
Video game development refers to the process of creating, designing, and programming video games. It involves various stages, including concept development, art and asset creation, programming, testing, and deployment.
What are the key roles in video game development?
Video game development involves a range of specialized roles, such as game designers, artists, programmers, sound designers, quality assurance testers, producers, and project managers. Each role contributes to different aspects of the game's creation.
What skills are required for video game development?
Video game development requires a combination of technical and creative skills. Some essential skills include programming (such as C++, C#, or Python), 3D modeling and animation, game design principles, storytelling, problem-solving, and teamwork.
What software and tools are commonly used in video game development?
There are several software and tools used in video game development, depending on the specific requirements and platforms. Common examples include game engines (such as Unity or Unreal Engine), 3D modeling software (like Blender or Autodesk Maya), version control systems (such as Git), and integrated development environments (IDEs) for programming (like Visual Studio or Xcode)
How long does it take to develop a video game?
The time it takes to develop a video game can vary significantly based on the scope and complexity of the project. Simple games can be created by small teams or individuals in a matter of weeks or months, while large-scale AAA titles can take several years to develop.
What types of games does ComfyGen develop?
ComfyGen develops a wide range of games across various genres. Our focus is on creating games that offer relaxing and enjoyable experiences, such as simulation games, casual puzzles, and exploration-based adventures.
Can I play ComfyGen games on different platforms?
Yes, ComfyGen aims to make our games accessible to a wide audience. We develop games for various platforms, including PC, Mac, consoles (such as PlayStation, Xbox, and Nintendo Switch), and mobile devices (iOS and Android). The availability of our games on specific platforms may vary, so check the game's information or our website for compatibility details.
How long does it take for ComfyGen to develop a game?
The development time for a game at ComfyGen can vary depending on the complexity and scope of the project. Smaller games may take several months to complete, while larger projects can span over a year or more. We prioritize quality and ensuring the best possible player experience, which may impact the overall development timeline.
How much does it cost to develop a video game?
The cost of video game development varies depending on the scale and complexity of the project. Smaller indie games can be developed on a relatively modest budget, ranging from a few thousand to tens of thousands of dollars. AAA games, with their larger teams, higher production values, and marketing efforts, can cost millions or even tens of millions of dollars to develop
How to hire a video game development company?
Hiring a Video game development company in India, is a daunting task it also takes a lot of effort and knowledge. To hire a company, you should know their backgrounds, portfolio, previous client experience, their knowledge of latest technologies and platforms. But you can save hassle work and instead consider choosing Comfygen as your game development partner. There is no complex pattern to hiring us. , send your project requirements, consult our experts for excellent guidance, choose engagement models, connect with our programmers and start working on your project. And also, you will be provided with a non-disclosure agreement (NDA) signed documentation to ensure your project is secured with us.
How can I contact ComfyGen for inquiries or support?
You can reach out to ComfyGen by visiting our website at www.comfygen.com. We have a dedicated contact page where you can find information on how to get in touch with us. Feel free to reach out to us with any inquiries or support needs, and we'll be happy to assist you.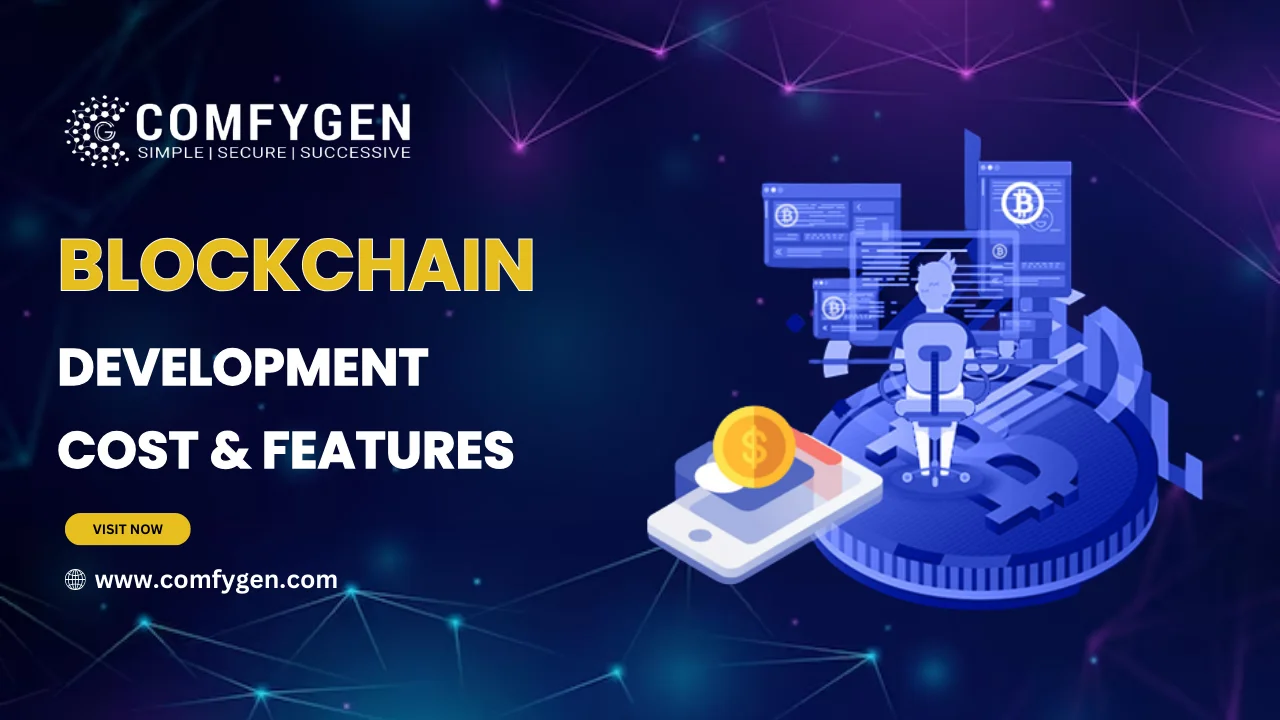 This Blockchain development ultimate guide will walk you through an out-and-out understanding of blockchain development, for e.g, how to develop your own blockchain app and who can help you.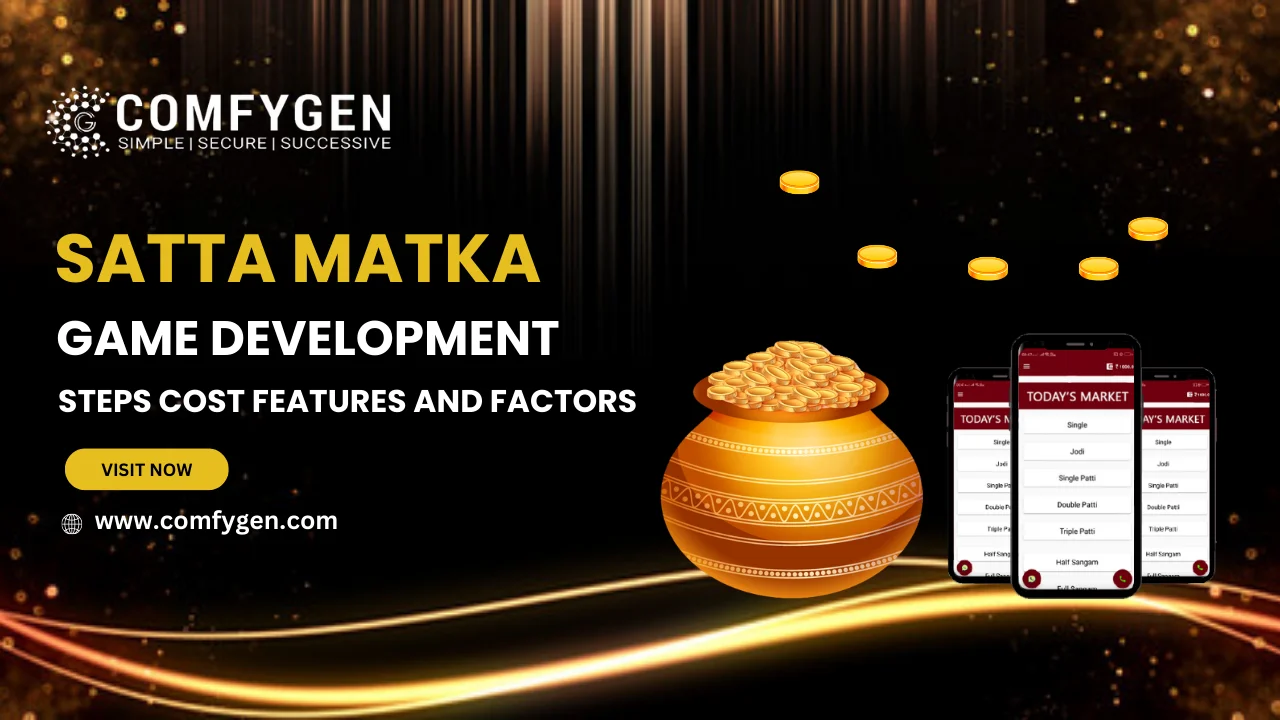 Are you Looking to develop or build a Top-notch Satta Matka game? Comfygen offers a comprehensive guide for Satta Matka game development Steps, Cost, Features, and Factors, We believe in delivering in high-quality at low prices.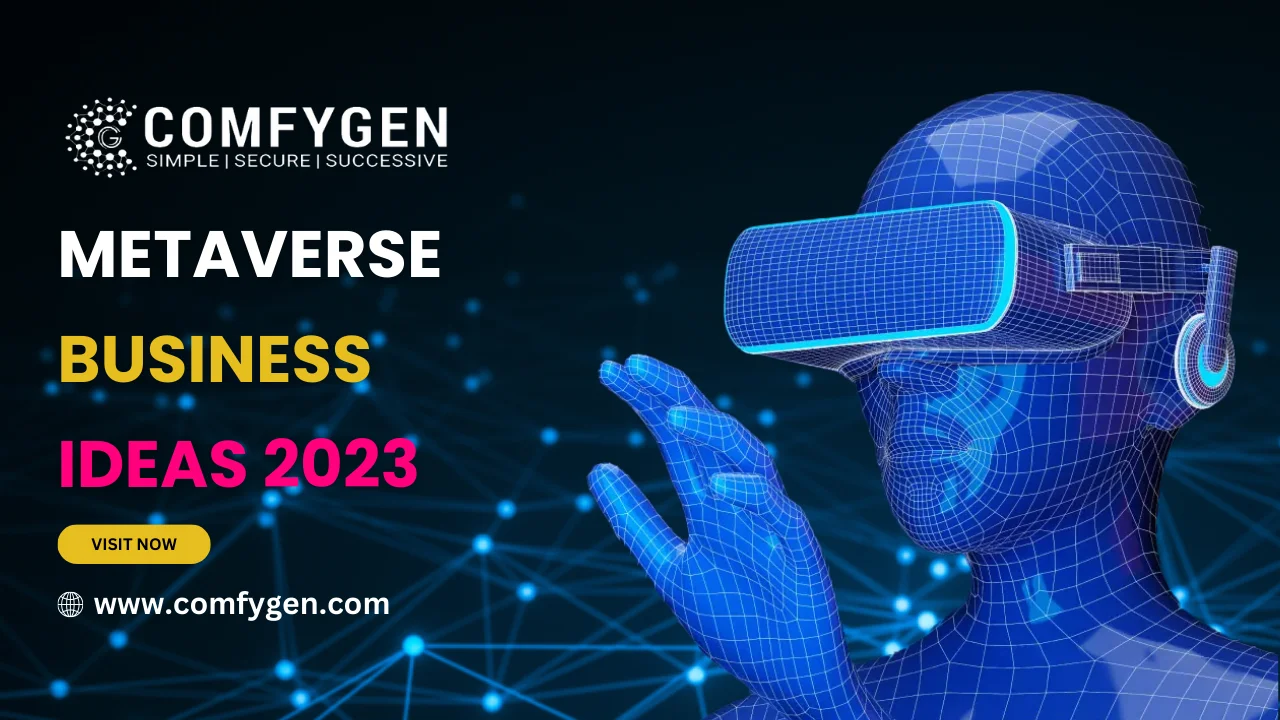 In this article you know all about Metaverse business ideas for the gaming sector is growing faster day-by-day; these are the million-dollar metaverse business ideas. Check best metaverse business ideas for 2023 and beyond.
Loading...
Loading...
Loading...
Loading...