Fantasy Cricket App Development
Comfygen is the leading creator of Fantasy Cricket software and apps, and we provide innovative solutions to help you take advantage of this cutting-edge trend. Your idea can be turned into an amazing app that is evocative of Draft Kings and other well-known platforms thanks to the great programming talents of our team of knowledgeable and talented fantasy sports website developers.
Best Fantasy Cricket App and Web Development
Look no further than Comfygen for the best Fantasy Cricket App and Software Development services. We specialize in developing unique, feature-rich apps and software solutions for fantasy cricket. By working with us, you can employ our knowledgeable staff to make your vision a reality. Our skilled developers have in-depth understanding of fantasy cricket and can produce captivating, immersive apps with cutting-edge features like player statistics, team selection, real-time match updates, and more.
Features covered in our
Fantasy Cricket App & Software

Solution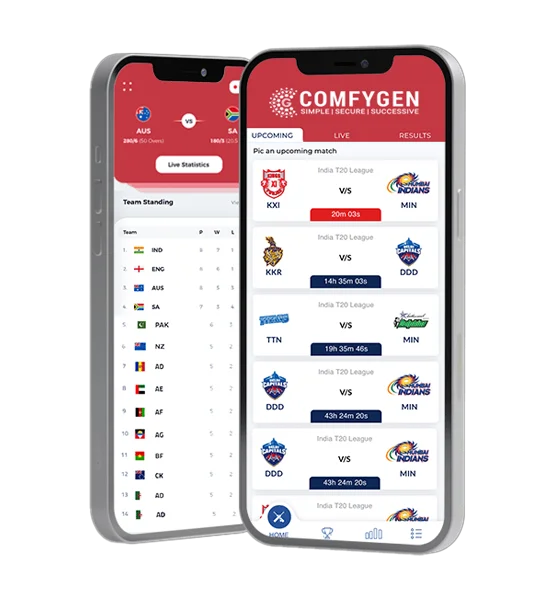 Fantasy Cricket App Development Company in Jaipur
In this day and age, fantasy sports apps are at the core of mobile gaming and entertainment trends. A growing number of businesses are entering the fantasy club actively as they seek to explore newer ideas and use the latest technology. Fantasy Cricket App Development Company in Jaipur are increasingly looking for new ways to make the game more interesting for players.
As a result, Comfygen provides engrossing Fantasy league app development solutions to keep them entertained. With our expertise, we can build hybrid and native mobile apps, backend consoles, web portals, and supporting software for any sports and gaming idea. Depending on your needs, we have a wide range of fantasy cricket app development solutions to choose from. Additionally, we offer website solutions for mobile apps. With the help of our experts, you can streamline the development process so that you can enjoy it later on.
Fantasy Cricket Software Development
In addition to developing mobile applications for sports and other industries, Comfygen is one of the leading fantasy cricket app development companies. Fantasy sports revenue is predicted to reach 10 billion USD by 2028, and there is huge growth ahead. Our experts can help you with any idea you may have about this. The fantasy sports apps we have delivered to date have performed very well.In addition to their in-depth knowledge and great skill set, our fantasy sports website builder has experience handling multiple projects. For your business, we can develop sports mobile apps, Android sports apps, and fantasy sports platforms if needed.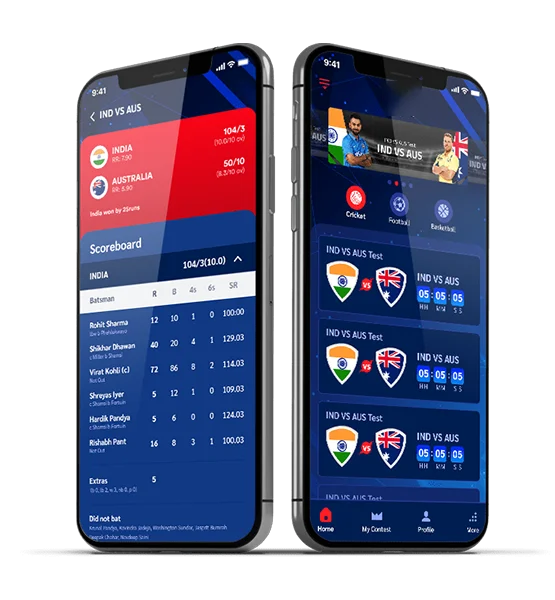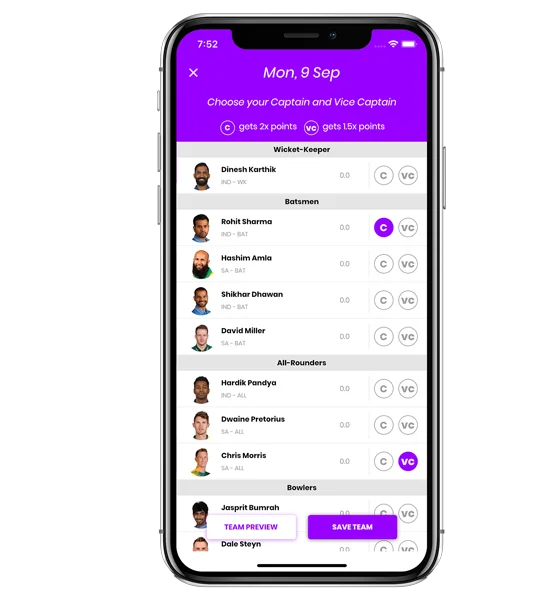 Fantasy Cricket Mobile Application We Developed
As a leading web and application development company, Comfygen has helped businesses grow for years. Here are just a few of our highly valuable products - the fruits of our exceptional technology and breakthrough solutions:.
FanDuel Clone
DarftKings Clone
Darft Daily Clone
FantasyDraft Clone
StarsDraft DFS Clone
Yahoo Fantasy App Clone
Let's hear what you have to say?
Get in touch with us and discuss your needs and requirements with our experts.
Key Benefits of our Fantasy Cricket App

Fantasy Sports Lobby
Exciting Game Types

Admin Dashboard
Multiple Game Formats Supported

Multiple Sports Covered
Social Sharing

No Revenue Share

Rapid Market Entry
Multiple Device Support

Scalable Architecture
Multilingual Support
Cryptocurrency Support

Seamless Customizations

SEO Friendly
Hire Fantasy Cricket App and Software Developer
The fantasy sports cricket app developers at Comfygen have developed a wide range of fantasy sports websites, websites, and software. By utilizing modern technologies such as AI, AR, and VR, we build fantasy sports websites that are in sync with current market trends.As the developers of fantasy sports games, we strive to make our apps user-friendly for all ages.
Look for experience: When hiring a Fantasy Cricket App and Software Developer, it's important to look for someone with experience in building similar applications.
Check their portfolio: Before hiring a developer, make sure to review their portfolio and see the kind of projects they have worked on in the past.
Communication and collaboration skills: A good Fantasy Cricket App and Software Developer should have excellent communication and collaboration skills.
Why Choose us for Fantasy Cricket Software & App Development
Make your fantasy app idea a lucrative revenue-generating product with a flawless Fantasy Sports solution built on top of the finest user-experience and segment-leading features!
User-captivating screens
Scalable platform
Robust security
Pro-domain experts at work
Updates on time
Latest Tech Stack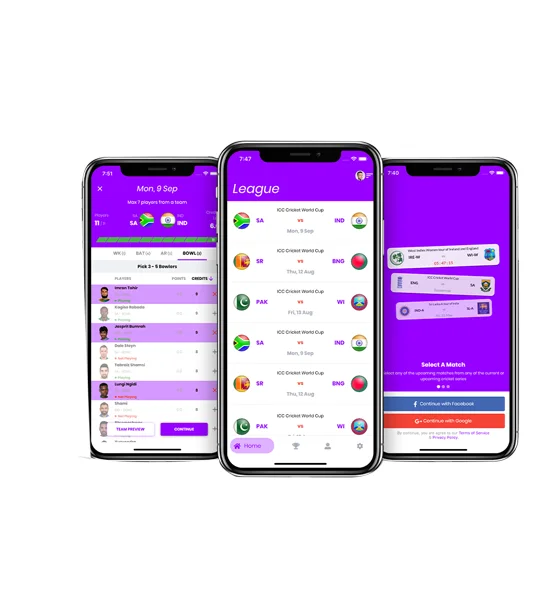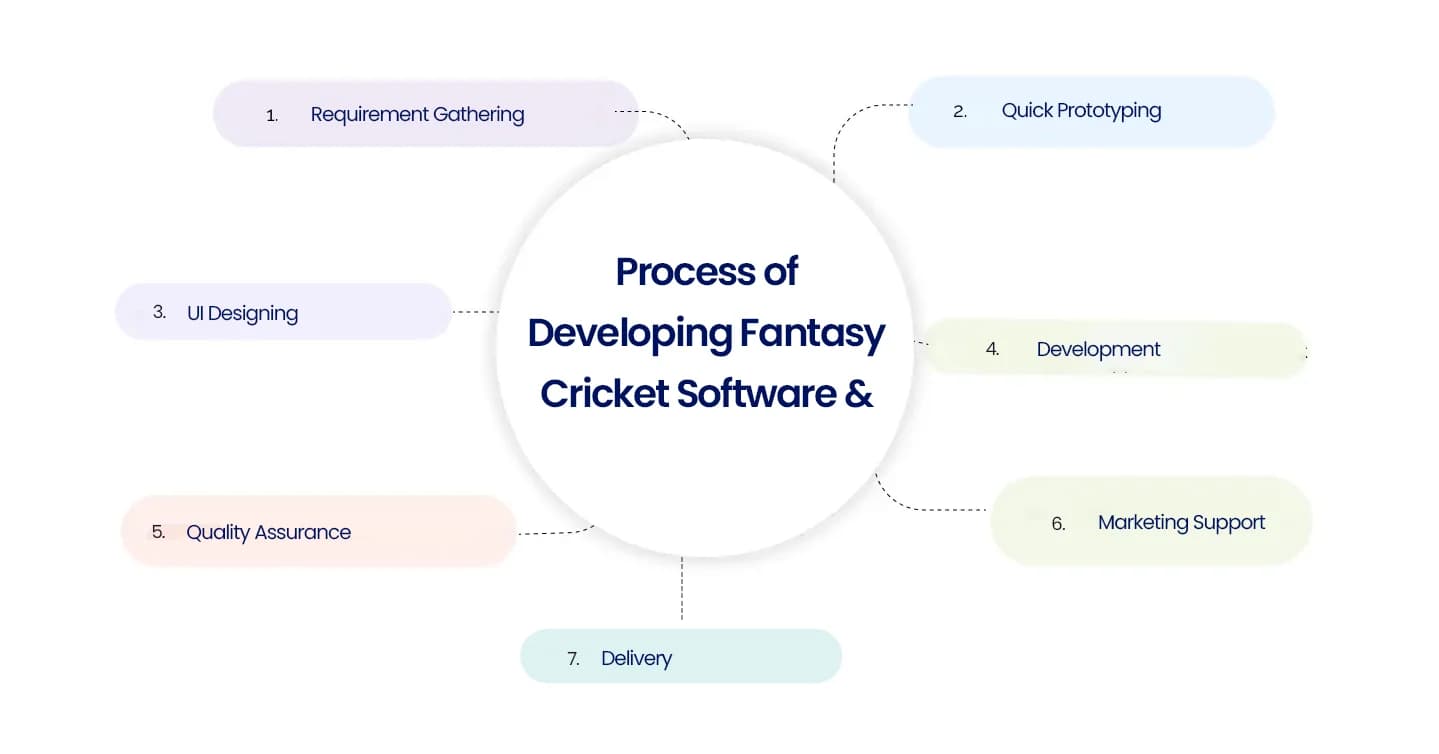 Fantasy
Cricket App Panels

with functions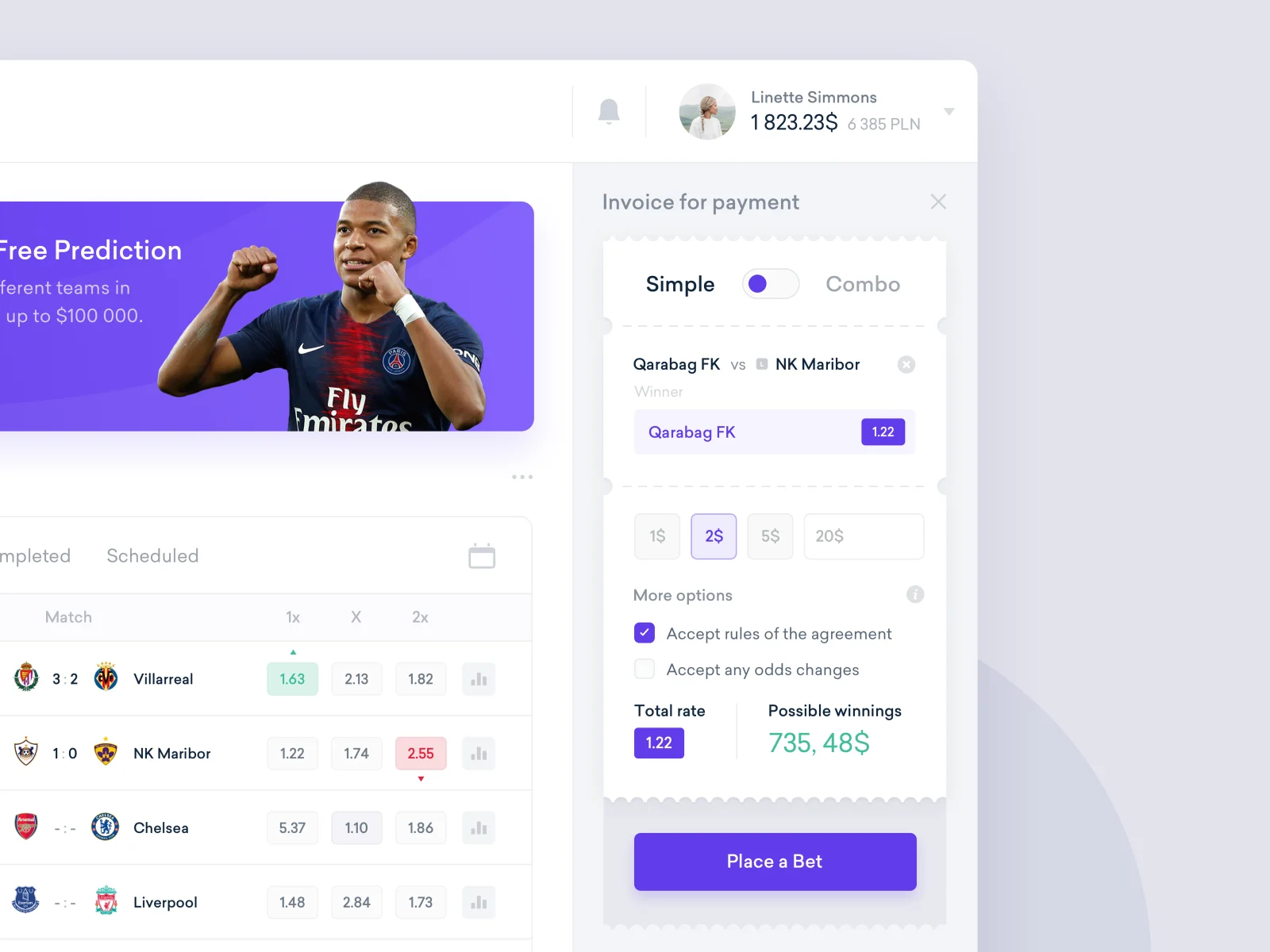 Bookie Panel
There are a wide variety of games and sports that administrators can manage with online sports betting apps.
There are different risks involved in sports betting that need to be managed.
A sports betting mobile application's interactive dashboard can be managed by an administrator.
Different bookmakers are managed by a sports betting app administrator.
Admin Panel
Bookies can create accounts on the sports betting app. The app makes it easy to manage different user profiles.
The app allows users to send and receive notifications related to sports betting.
There is a real-time feed provided to users of sports betting.
Through bookie members, provide end users with relevant customer support.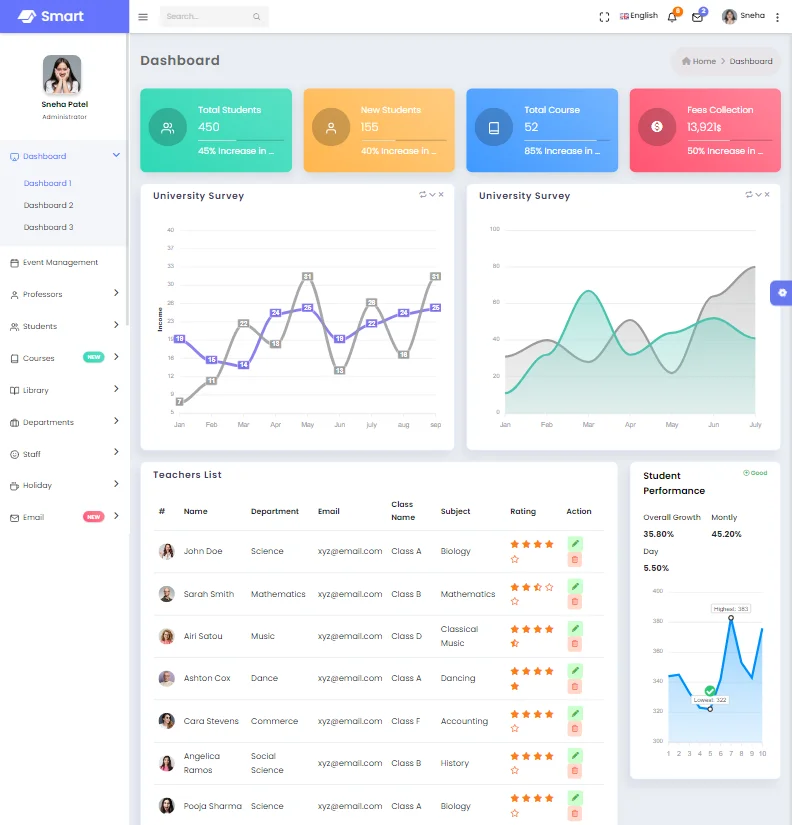 User Panel
Easy creation and registration of bet accounts. Real-time feeds and updates about different sports activities.
Increase revenue for app owners while providing users with an enhanced betting experience.
Purchases made through the app.Easy navigation ensures ease of use for end users.
Sports and games can be betted using real money or virtual money. Providing protection against fraud and money loss for users.
Betting tips to improve your experience.
Using the calendar and schedule, users can find out what sports and events are coming up
Let's hear what you have to say?
Get in touch with us and discuss your needs and requirements with our experts.
Frequently Asked Questions
Fantasy Cricket App Development
What Is The Process Of Creating A Fantasy Cricket Application?
Build a successful fantasy cricket app by using both an app and web platform, and incorporate essential features into it. Plan your monetization strategy carefully while choosing the right framework.
How Can I Make An App Like Dream11?
The Comfygen team can handle this, since we've developed numerous fantasy apps based on Dream 11. Therefore, you can rely on us to develop your own successful app.
How Much Does It Cost To Make A Fantasy Cricket App?
It is estimated that developing a fantasy cricket application for both operating systems will cost $800. Comfygen can provide the most competitive estimate based on your specific requirements.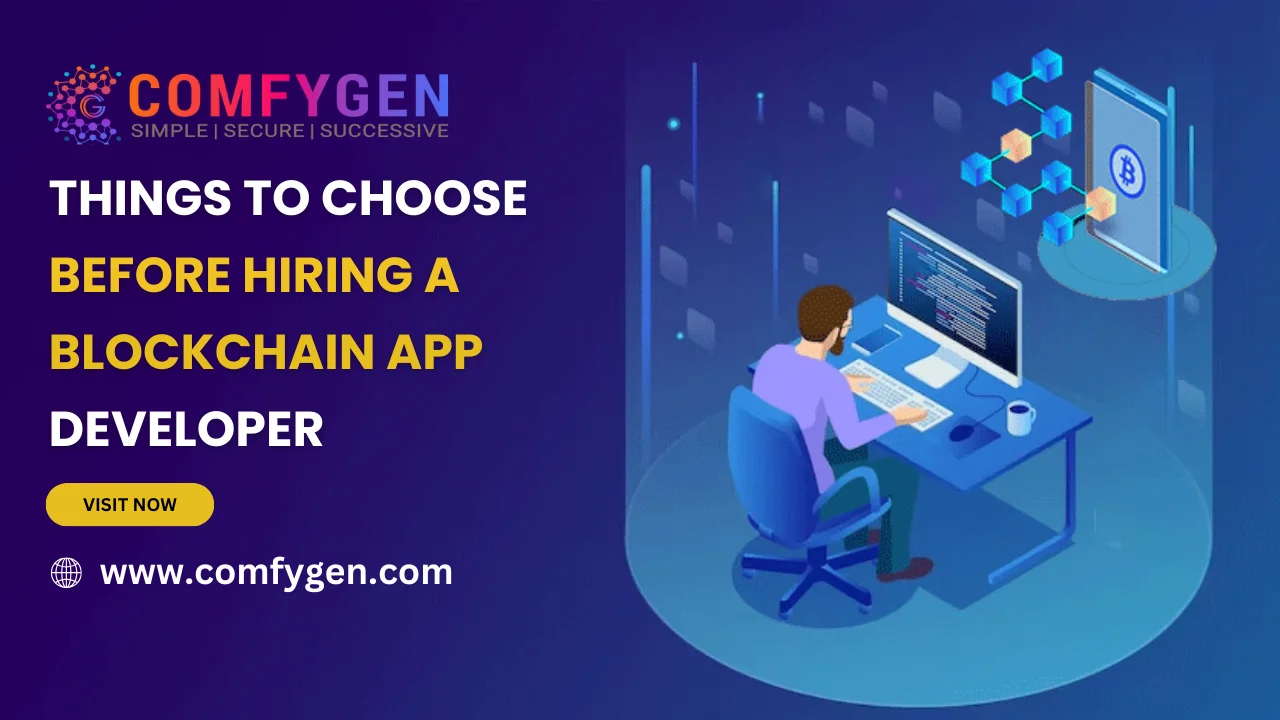 When hiring blockchain app developers, ensure their expertise in technology, platforms, smart contracts, cryptography, programming, and communication.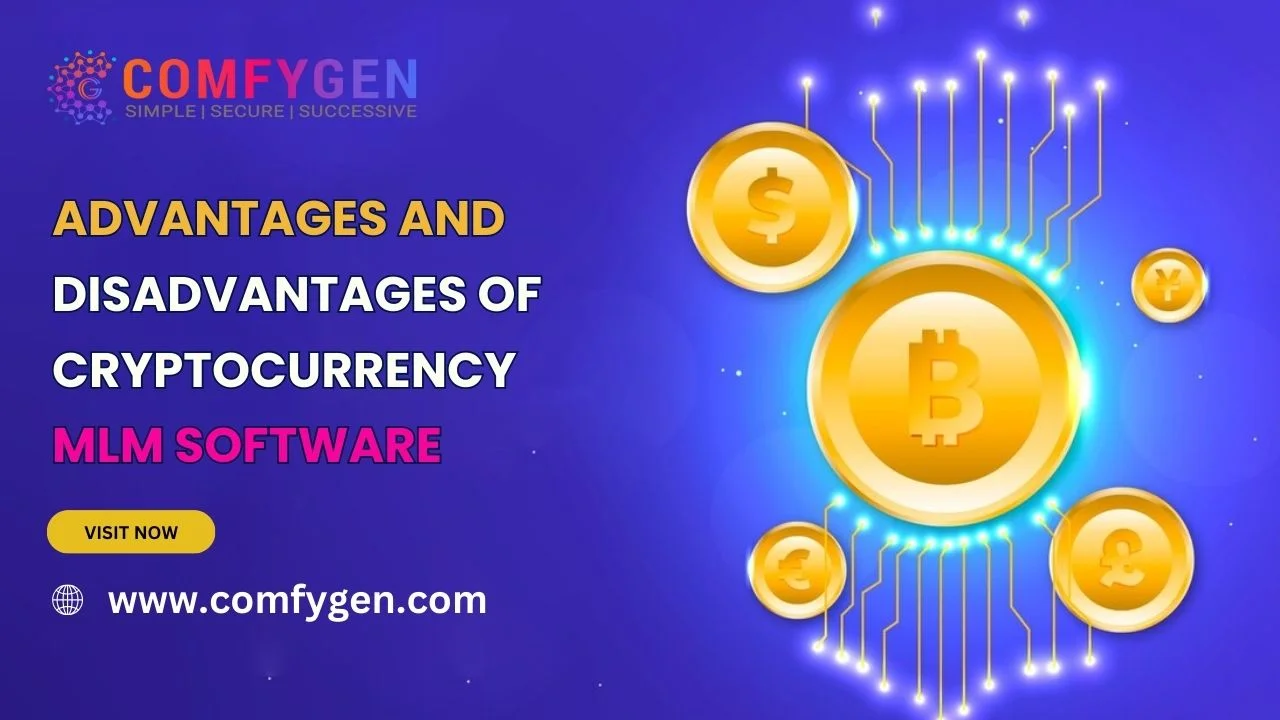 Get a comprehensive understanding of the advantages and disadvantages of cryptocurrency MLM software. Uncover the potential benefits and drawbacks of integrating MLM with cryptocurrency technology for your business. Delve into key insights to make informed decisions.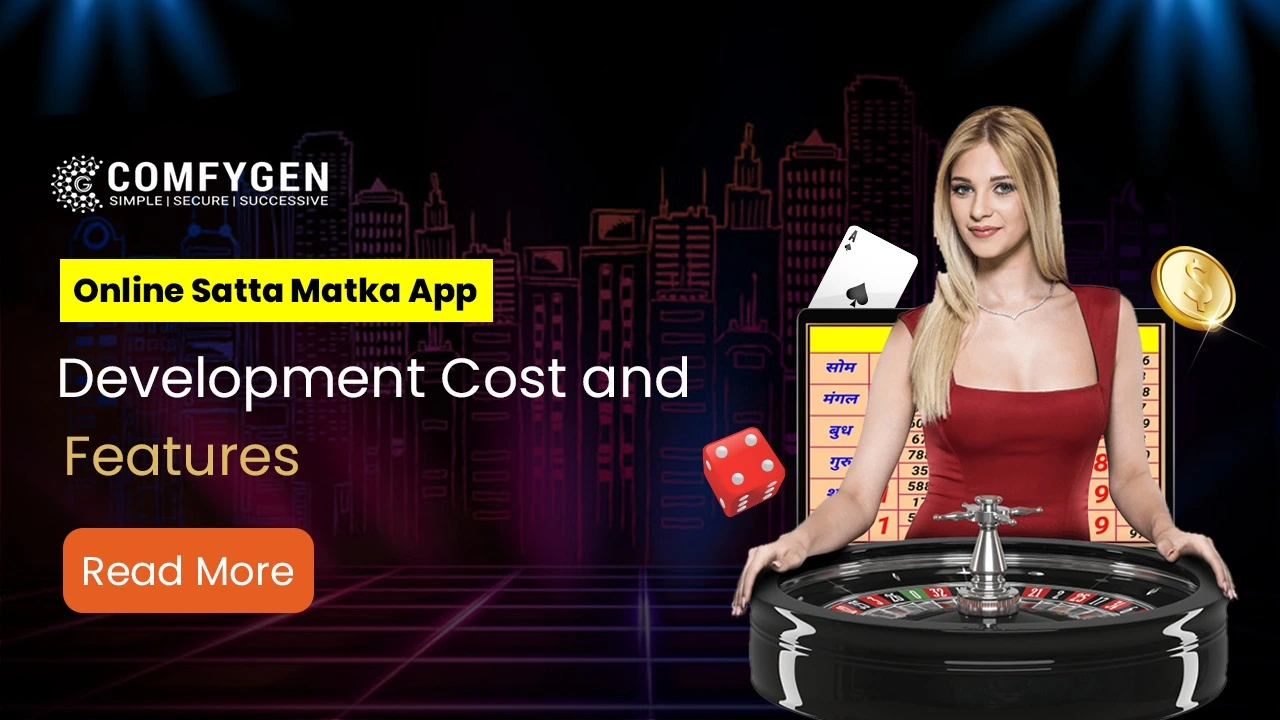 Are you Looking for online satta matka app development? Read how much online matka app development costs and why hiring matka app development firm read this blog.
Loading...
Loading...
Loading...