MultiChain Blockchain Development
Comfygen specializes in MultiChain Blockchain Development, building dependable apps with cutting-edge features like permissions, statistics streams, and pre-built deployment choices. Organizations may create and deploy blockchain applications fast and effectively with the help of our MultiChain Blockchain Development solutions.
Best MultiChain Blockchain Development Services
Leading Multichain Blockchain Development business Comfygen provides comprehensive services in the industry. We deliver solid solutions crafted to meet your unique company needs and are experts in multichain blockchain development. With the help of our experience, we provide a wide range of features and functionalities in our secure and scalable Multichain Blockchain Development services. Our team of professionals is exceptional at providing Multichain Application Development services, empowering businesses to utilize blockchain technology for their particular requirements.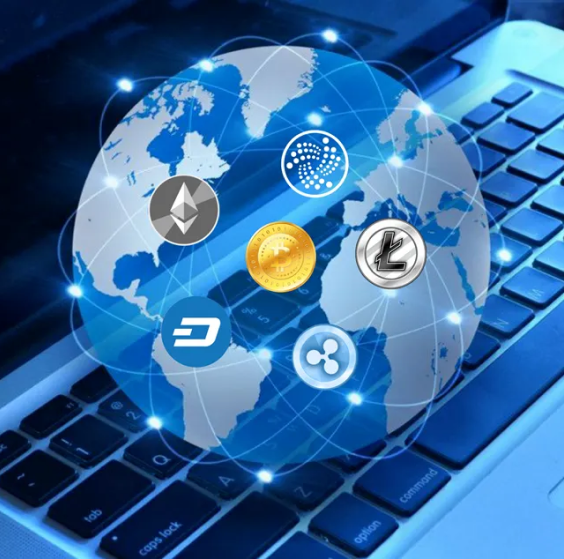 We are Blockchain development Company
MultiChain Blockchain Development Company
MultiChain technology allows users to create Private Blockchains that can be used internally within an enterprise to speed up financial transactions. Up to 1,000 transactions can be processed per second on a fully functional Multichain network. For developers, it provides a command-line interface and API for setting up and maintaining chains.
Basically, MultiChain is a software platform that allows you to design your own Blockchain based on your business needs. Based on the Bitcoin Blockchain, MultiChain has emerged as a crucial piece of web-based asset management software.
Smart Contract
Based Cryptocurrency MLM

Software
01. Blockchain solutions for enterprises
The next wave of digital business is distributed ledger technology. Take advantage of it.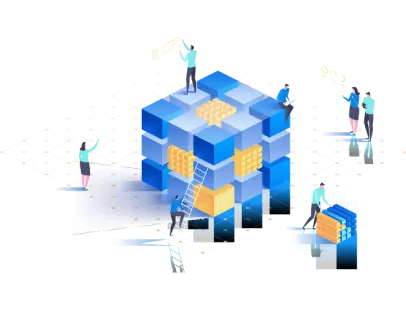 02. Tell Us About Your Project
Let's get on with it
Ethereum and sovereign blockchains into a Polygon. With our help, you will be able to create open, robust, and scalable dApps with excellent connectivity and flexibility to achieve higher ratings, modularity, and dominance without harming the environment.
03. Features of MultiChain Blockchain Development
Multi Chain technology aims to provide customers with an easy-to-use tool that can provide the same functionality as bitcoins, but can also provide additional features that will benefit corporations. Connecting with other entities in the corporate network becomes easier with it. Multi-chain networks can be easily customized by describing how users interact with different entities on the chain.
It's features :-
1. Management of data
2. Obtaining permission
3. Assets without limit
4. Efficient and fast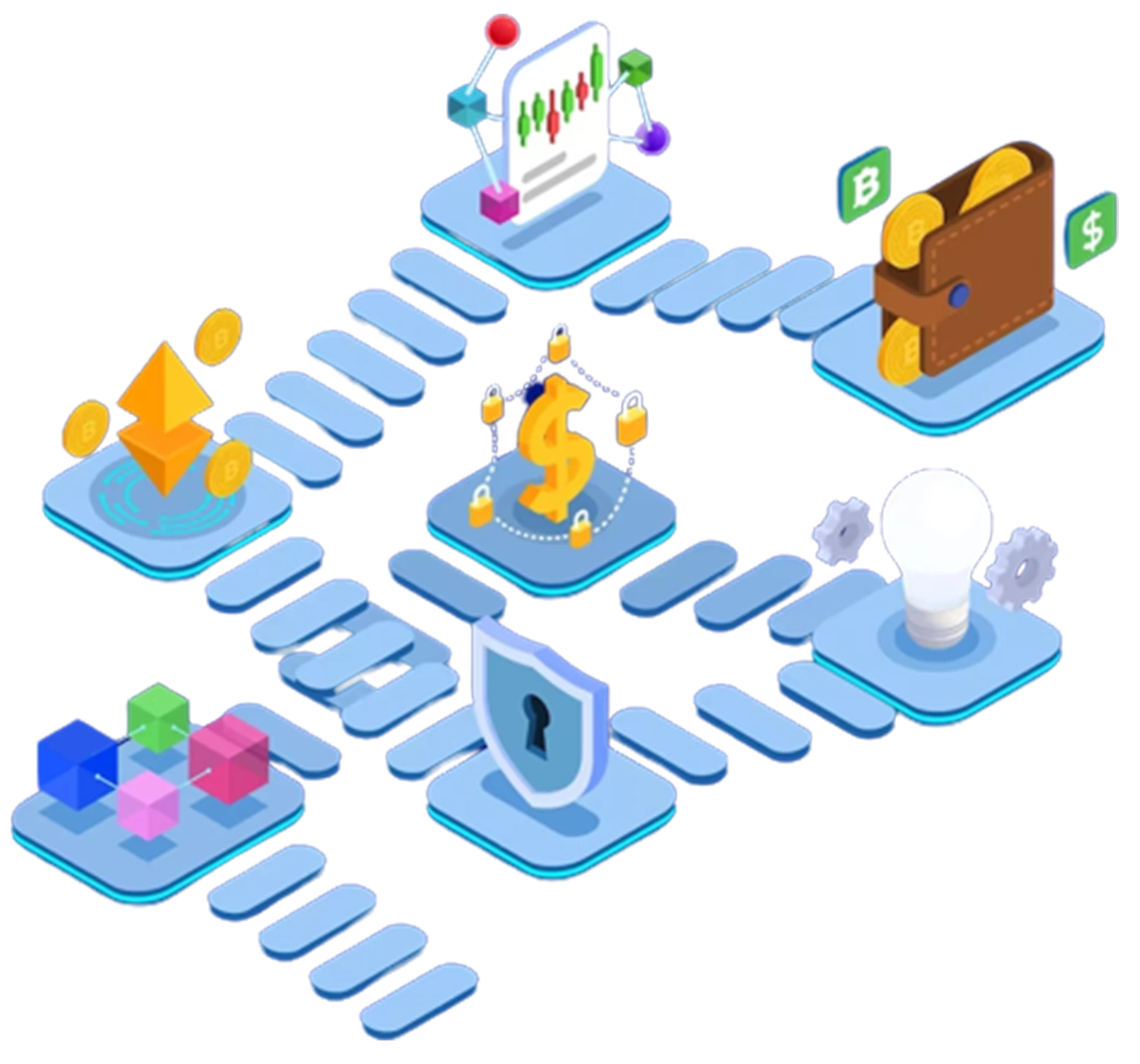 An innovative
solution for token

development

Comfygen, a leading token company, helps create tokens with a recognized framework of Tron, Ethereum, and Ripple for participants to effectively manage their digital assets.
An in-depth look
Using the global naming standards for each service wallet, the token will precisely reflect the unique crypto entity. Get Your Token Now
Combustible
Burning tokens is a way for users to reduce the number of tokens in circulation. By doing this, the user gains control over the removal of tokens from the market.Get Your Token Now
A mintable coin
Token owners may mint their tokens and produce as many tokens as they wish. Token production and release can be stopped at any time by disabling this process.Create Your Token Now
Loading...
Benefits of MultiChain Blockchain Development
Multichain with versatility
We can provide cutting-edge services for multi-chain development to our clients based on our domain expertise. By paying attention to our customers' needs, we provide industry-specific solutions.
The authentication process
Participant access to ledger visibility may be restricted by multi-chain development services. Due to this platform, the business can conduct transactions.
It is inherently possible to integrate Polygon blockchains with Ethereum and other EVM blockchains. Consequently, you get enhanced cross-platform functionality and a good user experience.
Support for multiple industries
Multi-chain technology is not just used in finance. There are a number of sectors that can benefit from multichain development technology.
Multi-transaction support
Multi-chain allows users to execute thousands upon thousands of transactions simultaneously. Data can be scouted, requests approved, and assets can be validated using Multichain.
Top Characterstics of Multichain Blockchain Development
Key Characteristics of
Multichain Blockchain

Development
The rapid deployment of solutions
With Multichain, users can easily build and link new blockchains with existing ones since it develops and deploys quickly. The number of blockchains that can be deployed on a single server for cross-chain applications is unlimited.
Resources unhindered
An astonishing number of assets can be authorized and verified using blockchain-based ledgers. With MultiChain, you can also conduct transactions between multiple parties and assets.
Control of access
A permissioned environment can be created at the enterprise level with MultiChain. They can produce data streams, assets, blocks, and transactions. Using carefully calibrated permissions, entities can be granted permission to operate in the Blockchain, whether it is public or private.
Flows of data
MultiChain supports data sharing, archiving, encryption, and time stamping to the necessary extent. A variety of vital values can also be generated with infinitely many time series and data streams.
Speed & Efficiency
The MultiChain platform makes it possible for users to create new Blockchains in a permissioned network with lightning speed.
Hire MultiChain Blockchain Developer
With Comfygen, businesses can see the entire blockchain landscape and its potential implications. With our design thinking-driven approach, we help you evaluate a blockchain solution from various perspectives, create proof-of-concepts and pilots, and implement the solution completely. We deliver end-to-end enterprise blockchain solutions with our expertise, technology-agnostic approach, and purpose-built architectures.
Solid application development skills
Understanding of blockchain technology
Familiarity with cryptography and security.
Cross-chain compatibility for versatility.
Scalability for high transaction volume.
Interoperability for seamless integration.
Why choose us for Multichain Blockchain Development?
Business growth is a priority for Comfygen. Offering cutting-edge solutions is one of our top priorities and we are passionate about blockchain technology. With our team s blockchain technology expertise, we can design and build a platform that meets the needs of your business. Due to our knowledge and experience, we can assist you in growing your cryptocurrency business
01
Openness and security
Your platform will be built with the highest level of security to protect user data and financial transactions. Each transaction will also be visible on the network.
02
Ecosystem of chain-to-chain transactions
Your platform can be built on top of a blockchain network that is connected to many other networks.
03
Team of dedicated individuals
To provide a solution for the volatile cryptocurrency market, we have a professional multi-chain development team.
04
The innovation process
Comfygen uses cutting-edge, cutting-edge, and state-of-the-art technologies to offer you the best development solutions in terms of speed, efficiency, and scalability.
Our Cryptocurrency
Development Technology

Stack
Binance
Cardano
Coinbase
EOS
Ethereum
Ethers JS
Solana
Binance
Polkadot
Trust Wallet
Polygon
Wallet C.
Frequently Asked Questions
MultiChain Blockchain Development
What is a MultiChain cryptocurrency?
By using MultiChain, you can create an extended open-source fork (fork) of Bitcoin. You can use it to create both private and public blockchains, and it is easy to set up. Businesses and enterprises can benefit from its features and enhancements.
MultiChain has a private blockchain ?
In order to replace the failed Coin Spark project, Coin Sciences launched MultiChain. As a private, encrypted blockchain, it ensures scalability and control over the data shared per block. As a result, transactions are less likely to be delayed.
What is MultichaIn Blockchain Development?
In MultiChain, users have access to a permissioned environment that allows them to connect at a business level. Transactions can be made, assets and blocks can be created, and data streams can be created. By creating finely-tuned permissions, you can allow entities to use the Blockchain in public or private mode.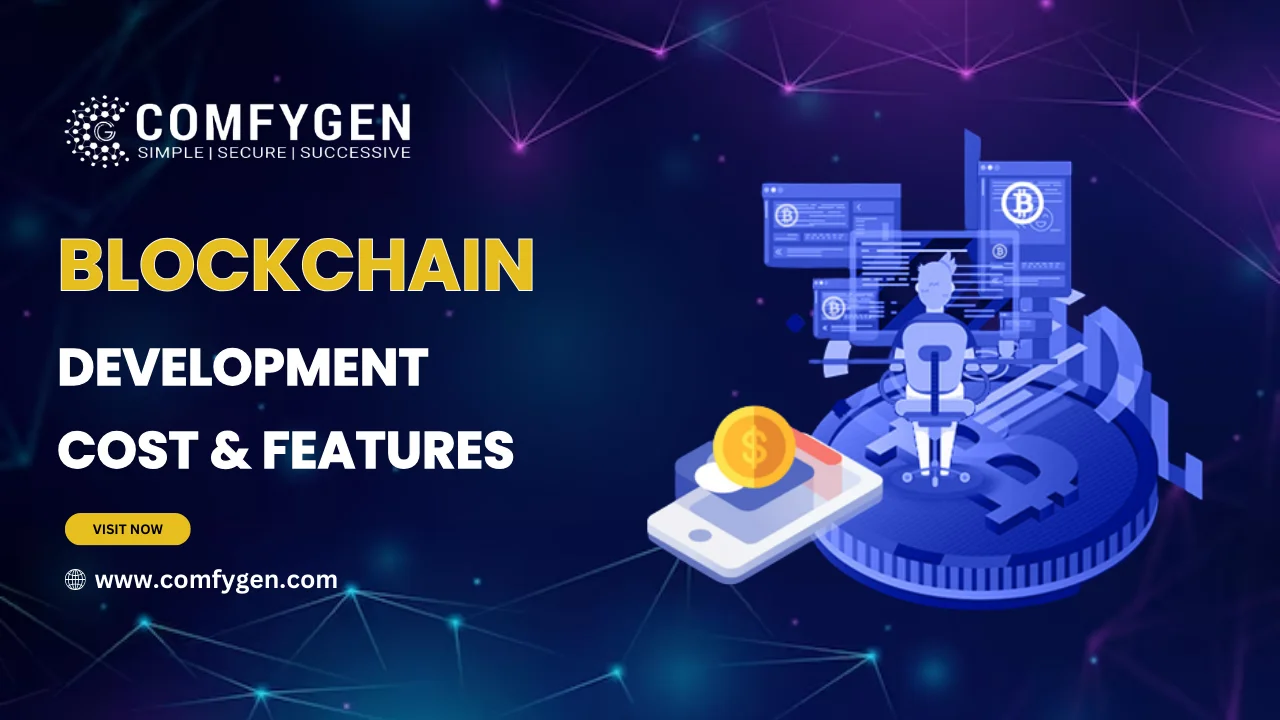 This Blockchain development ultimate guide will walk you through an out-and-out understanding of blockchain development, for e.g, how to develop your own blockchain app and who can help you.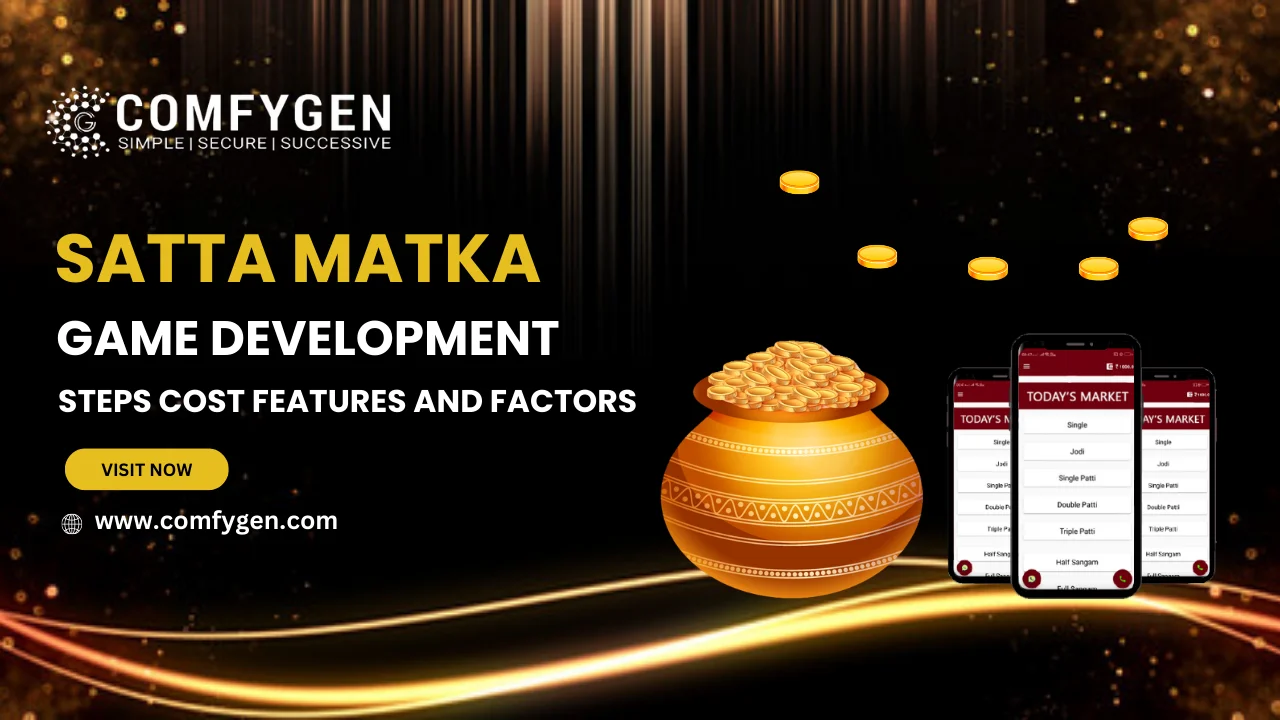 Are you Looking to develop or build a Top-notch Satta Matka game? Comfygen offers a comprehensive guide for Satta Matka game development Steps, Cost, Features, and Factors, We believe in delivering in high-quality at low prices.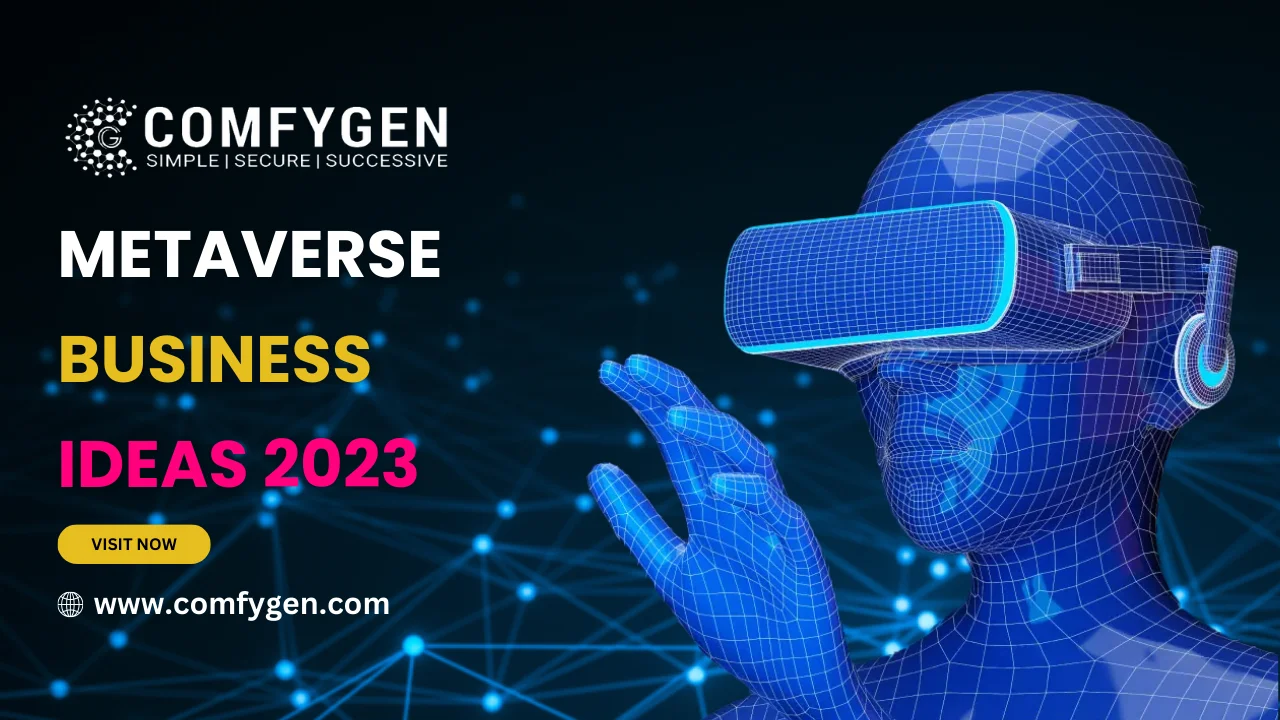 In this article you know all about Metaverse business ideas for the gaming sector is growing faster day-by-day; these are the million-dollar metaverse business ideas. Check best metaverse business ideas for 2023 and beyond.
Loading...
Loading...
Loading...
Loading...