Sports Betting App Development Company
Comfygen Provides fully-featured sports betting app development solutions and services for the sports betting businesses/organization. With the aid of our cutting-edge technology and extensive industry proficiency, we can assist you in creating a top-level sports betting app that satisfies your particular business needs. Hire our sports betting app developer for your next project.
Top Sports Betting App Development Industry
To fit your unique demands, Comfygen as a leading top sports betting app development industry provides complete Sports Betting App Development Solutions. With our comprehension and experience, we provide excellent services for creating sports betting applications for both online and mobile platforms. Our team of talented engineers can build intuitive and feature-rich sports betting app that will give your users a flawless betting experience. We have the qualified experts for the task if you're trying to hire a Comfygen as a best sports betting app development firm. To discuss your project requirements and obtain a price quote for the creation of your sports betting app, get in touch with us sales@comfygen.com
Sports Betting
App Development Services
We provide our clients with top-of-the-line sports betting app development services. In order to make a strong reputation in the market of sports betting, we provide the best-in-class sports betting app development solutions that completely meet the needs of every business.
Soccer Betting App Development
We develop intuitive soccer betting apps for major soccer leagues and events such as La Liga, Copa America, EPL, Liga-MX, Bundesliga, Serie-A, UEFA Champions League, FIFA world cup, and so on. Our soccer betting app development teams of developers are highly capable of creating feature-rich soccer betting apps. Investing in soccer and gambling for real money has become easier with a soccer betting app betting development company. You can use our online sports betting game app to your advantage by grabbing their full potential.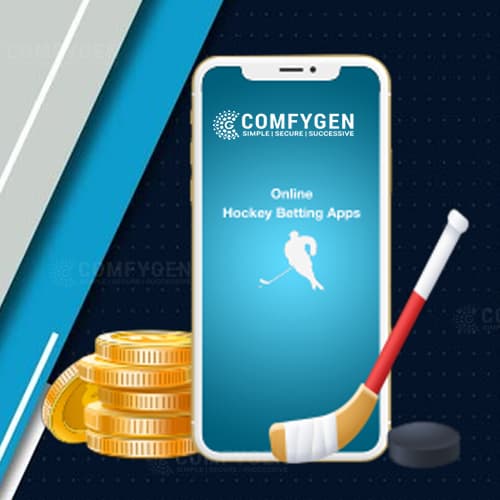 Hockey Betting App Development
One of the most popular applications in the world is hockey. You can maximise your profit by betting online using a hockey betting application developed by hockey betting app developers. In addition to generating high revenue for your business, Comfygen as a top class hockey betting app development company in India, provides seamless user experiences. By using our best sports betting application, players are able to find the best odds and earn money quickly. With our customized sports betting app development firm service, you can enhance your overall gaming experience. Take advantage of the comfygen as a leading hockey betting app development company in jaipur, India and get high-quality solutions.
Cricket Betting App Development
Comfygen can develop and integrate unique features in your Cricket Betting App Development. You can watch live cricket games with our live streaming options on our best betting app for cricket and showcase your skills on a high level. With our comprehensive and scalable cricket betting application, your business goal will reach new heights. We offer a top-notch Cricket Betting App with high end security in payments and privacy of your data through our sports betting app. Comfygen as a leading cricket betting app development company, we developed a complete package with the latest technology. Cricket lover gets total control of odds, margins and game scheduling.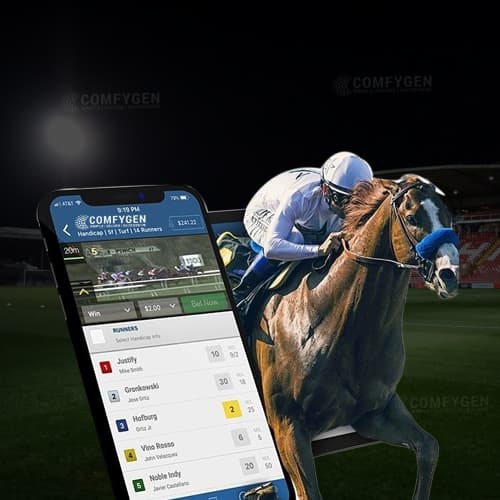 Horse Race Betting App Development
Our Sports Betting App Development Solutions for Horse race betting comes with cutting-edge generation, seamless consumer experiences, and a deep knowledge of the gaming industry performance and massive scalability. Through some of the best horse racing betting apps, thousands of players need a top bet app on the fastest and strongest horses. With advanced technologies, our world-class horse racing betting app development industry has all the essential features required for a sports betting app to provide an exceptional user experience. To take our clients' businesses to greater heights, add great value, and generate greater revenue, we help them strengthen and transform their businesses. Bring your idea to life by hiring us.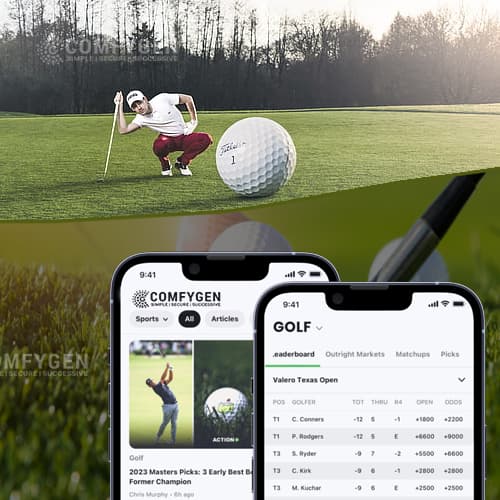 Golf Betting App Development
Comfygen can help you to develop a golf betting app from scratch. With our expertise, We can design an app that allows users to place bets on golf tournaments and matches, track their winnings, and access data from previous tournaments. I can also provide features such as leaderboards, notifications, and customer support. Let me know if you would like to discuss this further.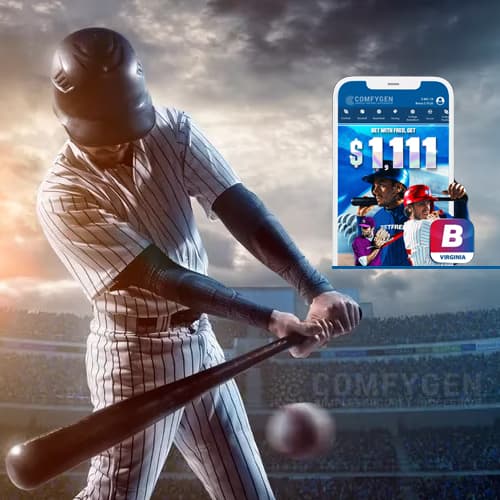 Baseball Betting App Development
Baseball betting app development involves designing an app that allows users to place bets on baseball games. This entails creating a user-friendly interface for selecting bets, connecting the app to a secure payment processor, and implementing an algorithm to accurately track and evaluate outcomes.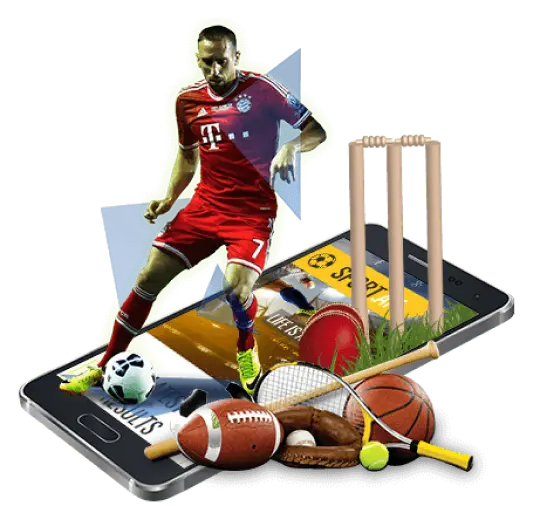 Sports Betting Software Development
What Can Comfygen Provide You In Our Sports Betting Development Platform?
A comprehensive and innovative sports betting app development is offered by Comfygen to startups as well as established business. Online gamblers can manage their settings, update their account details, and more with sports betting apps. To make sports betting easier for online gamblers and bettors, we create user-friendly sports betting app for mobiles and websites. We have a rich experience of developing top-notch cricket betting apps, custom sports betting applications, soccer betting apps, horse racing match betting apps, and much more with our knowledge and industry experience.
White Label Sports Betting App Development
White label sports betting app development service provider gives you the right to provide sports betting app development solutions keeping your business essential in mind during the development plan of action.
It can support you in different ways, such as lowering risks, pitchout, reducing sports betting app development costs, and diversification. These offers encourage industry to hire a Programmer team rather than develop them themselves.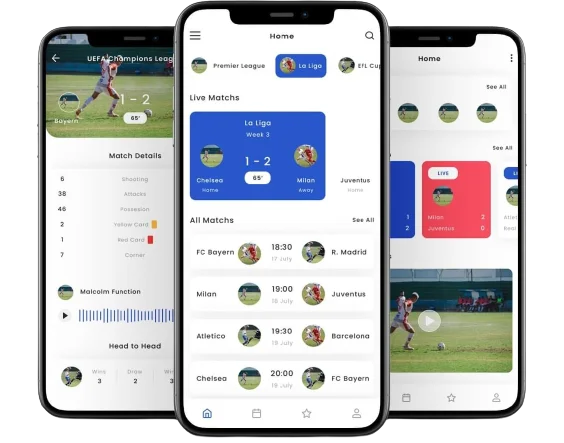 Custom Sports Betting App Development
We can Support and counsel you on all aspects of the business, build your Online sports betting app and help you to operate effectively with our prompt and efficient support team. Custom Sports Betting App development industry services of Comfygen will give you an all-round scalable sports bet app that provides users-friendly with an option to choose the type of sports bets. With our expert team of programmers, we can create a customised solution that meets your every business needed.
Things we consider before developing custom sports betting application:
1. Convenient and creative
2. Best in the sports betting market
3. Easy to use
4. Seo Optimization
5. Certified payment methods
Top Features of Comfygen Sports Betting App Development
In the online betting app development industry, sports fans place bets to earn a great amount of real money while having fun. In order to provide the best sports betting app benefits to your business, we develop robust and scalable sports betting app development solutions. Providing stand-out sports betting app solutions to our clients is our specialty because our professional team of Programmers is skilled in the latest and most advanced technologies. In addition to providing white label sports betting software , we ensure that our providers offer:
Simulations in real-time and live feeds
The live feed of multiple games can be viewed by users
The best odds market to compare
There are multiple types of bets available
App security management at high risk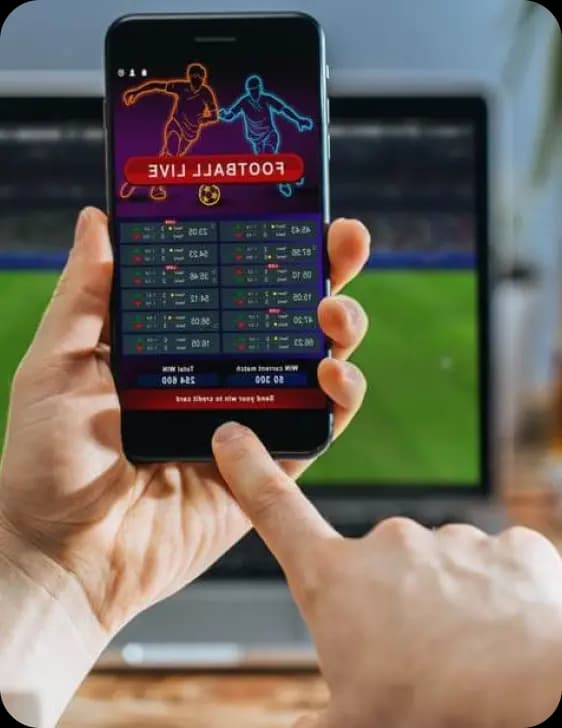 Planning
Best Sports
Betting App Development

Planning

When planning for the best sports betting app development, it is important to consider the features and functionalities that are necessary for a successful app. From anti-risks systems and odds management, to a satisfaction guarantee. Comfygen provides the tools needed to create a successful sports betting app.
Sports Betting Team Management Development
Comfygen is a leading sports betting team management development company in India that develops the best team management applications. The solutions we provide simplify your work and assist you in achieving your business goals. Make your team management app the best and most effective by hiring our offshore sports betting app developers.
Sports Betting Club Management Development
Providing top sports betting club management solutions, we are a leading Mobile/Game development company. The most advanced and effective sports betting club management application is brought to you by Comfygen. Develop the best online sports betting app for all industries by hiring sports betting club management app developers with many years of experience.
Sports Betting Training App Development
We are committed to creating the best betting apps for android, Ios and Windows training apps for Visualizations and optimization modules that are feature-rich and eye-catching are built by Comfygen. We Provide business-ready sports betting applications by hiring highly experienced and knowledgeable sports betting training app developers who have adopted the latest technologies.
Sports Betting League Management App Development
Comfygen offers top-notch sports betting league management solutions based industry on advanced technologies. For an exceptional user experience, our world-class sports betting application includes all the important features. By providing value-added Sports Betting League Management App Development Solutions to new businesses, we help them increase their market recognition.
Sports Betting Mobile App
Development - Panels
We provide our clients with top-of-the-line sports betting app development services. In order to make a strong reputation in the market of sports betting, we provide the best-in-class sports betting app development solutions that completely meet the needs of every business.
Any successful sports betting application will include two main components: the admin panel and the user panel.
At Comfygen, you get access to the advanced range of innovative mobile wallet app development solutions including the Android e-wallet app, iPhone e-wallet app, and other e-wallet solutions, towards ensuring the end-users with the overall safety and convenience of making instant payments through the app
Player Panel
User-Profile
News and Updates
Achievements
Payment Options
Admin Panel
Odds Estimation
User-Management
Ads Management
Security Assurance
Agent Panel
Betting Tips
Manage Calendars and Schedules
User-Management
Hire Sports Betting App Developer
Hire a professional team of sports betting app development programmer to ensure the successful outcome of your online sports betting application industry we provide the best solution for our customers and help them achieve a higher ROI of satisfaction.
We have developed cricket betting apps, custom sports betting apps, soccer betting apps, horse racing sports betting apps, and much more with our knowledge and industry experience.
24/7 Support for technical issues
100% Assured Confidentiality
100% We guarantee your satisfaction
NDA confidentiality is 100% guaranteed
Hire Sports Betting App developer
Support Available 24x7
A Mission Drives Services
Top Sports betting games in
our Betting App
Comfygen provides amazing live sports betting applications and it is one of the best leading sports betting app development company. Our sports betting app developers make cutting-edge game app for our players that provide a cutting-edge gaming experience.
Our Process of Sports Betting App Development
With high-end sports betting app development firm, we have a professional sports betting app engineers who strive to bring you the best result. By providing up-to-date features and well-optimized sports betting applications, we ensure a quality result in 5 stages.
Discussion
Planning
Execution
Testing
Launching
Sports Betting App Development Cost
Depending on the rate and location of the software engineers, the price will vary:
East European region. 83600 dollars based on a rate of $50/h.
Continent of North America. Using a $100/h rate of $200,200
Region of Western Europe. Approximately $150,000 based on $90/h.
Continent of Australia. Approximately $170,000 based on a $100 per hour rate.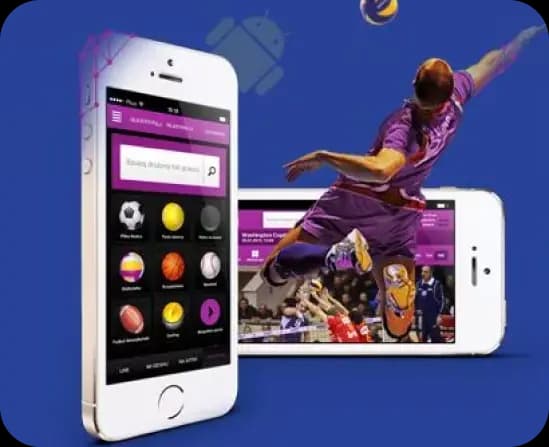 Why Choose Comfygen As Your Sports
Betting
App & Website Development Partner?
In order to develop Sports betting app development solution or overcome any challenge, we focus on certain aspects. Compfygen talented techie are dedicated to following the sports betting app development process from beginning to end. We provide the best fantasy sports betting app development industry services, we focus on discovering innovative IT solutions.
Expert Game Developers
Comfygen game dev have vast experience in devlop sports betting app that allows us to help global gaming industries with their popular games they developed, they are able to provide users with the best solutions.
Streamlined communication
Our goal is to provide users with a seamless experience and more personalized solutions through seamless communication.
Support available 24/7
If you have any problems with your sports betting application, you can get assistance 24/7 through our technical support department.
Providing customized solutions
With the utmost flexibility, we design customized sports betting apps to meet your specific needs.
A top-notch game studio
With our Sports Betting App developer team, you can play various Android and iOS games and experience stunning graphics.
The smart solution
As cutting-edge technology advances, we strive to provide smart sports betting solutions.
Technology Stack
Sports betting applications typically utilize a variety of technologies and programming languages to create a functional and user-friendly experience. API integration with third-party services like sports betting data providers and payment gateways is common, as is the use of technologies like WebSockets or server-sent events for real-time updates. Security measures such as SSL/TLS encryption and secure authentication protocols are crucial for protecting user data, and testing frameworks like Jest or Selenium, along with CI/CD tools like Jenkins or GitLab, are used for quality assurance and deployment processes. The specific technology stack that is used for a sports betting app will depend on the specific needs of the application. However, the components listed above are common to most sports betting applications.
JavaScript
TypeScript
React Native
Material-UI,
MongoDB
MySQL
PostgreSQL
NoSQL
Loading...
Frequently Asked Questions
Sports Betting App Development
How do sports betting app work?
An app that offers access to a huge network of markets, events, and sports allows users to bet and win.
What is more profitable: Custom or ready-to-launch solutions?
Depending on the requirements and expectations, this can be profitable. When looking for a customised or unique sports betting app, custom software is a good option, but for a quick entry into the business, the latter is always best.
Can Comfygen develop sports betting app with third-party configurations?
For enhancing its credibility, Comfygen enables clients to add third-party systems such as payment gateways, wallets, APIs, and others.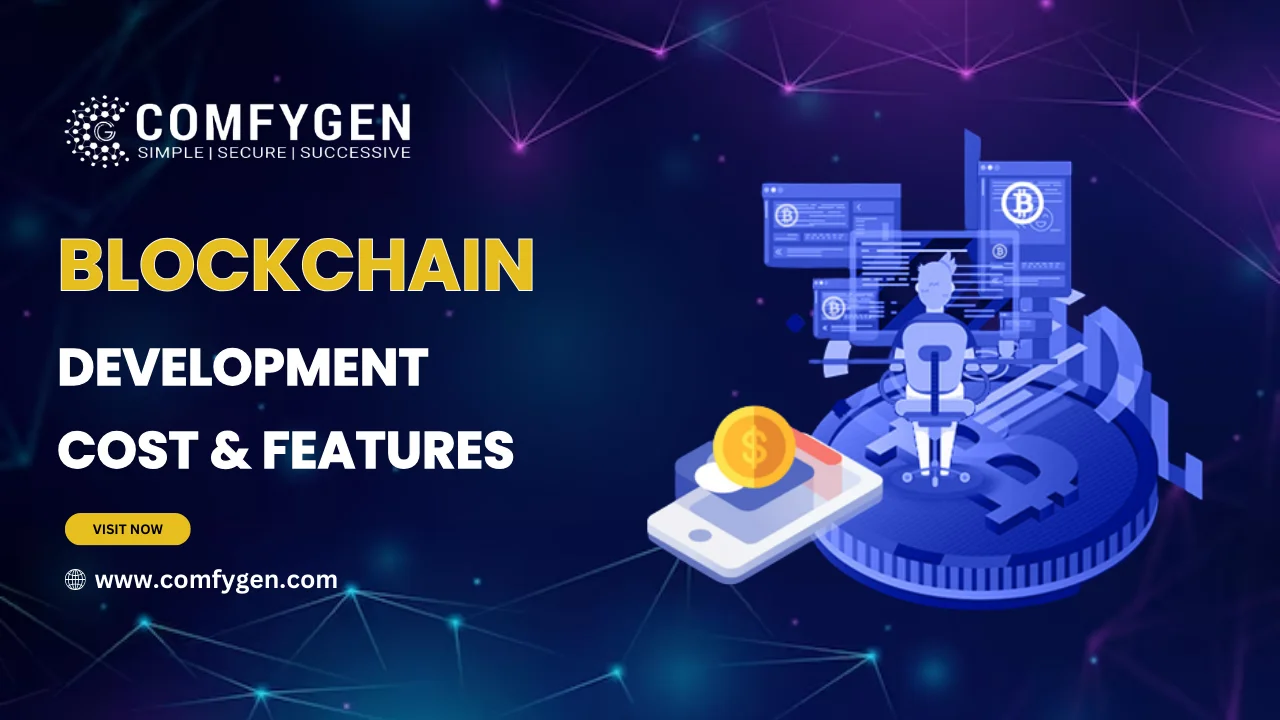 This Blockchain development ultimate guide will walk you through an out-and-out understanding of blockchain development, for e.g, how to develop your own blockchain app and who can help you.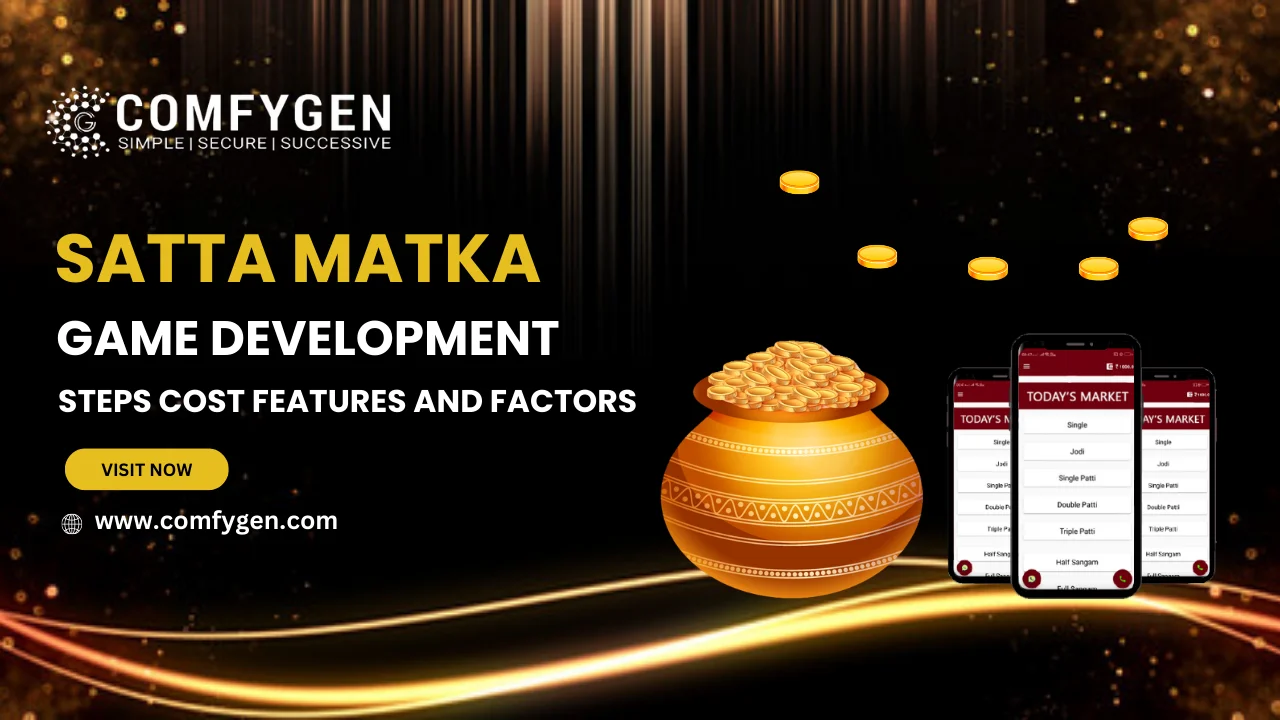 Are you Looking to develop or build a Top-notch Satta Matka game? Comfygen offers a comprehensive guide for Satta Matka game development Steps, Cost, Features, and Factors, We believe in delivering in high-quality at low prices.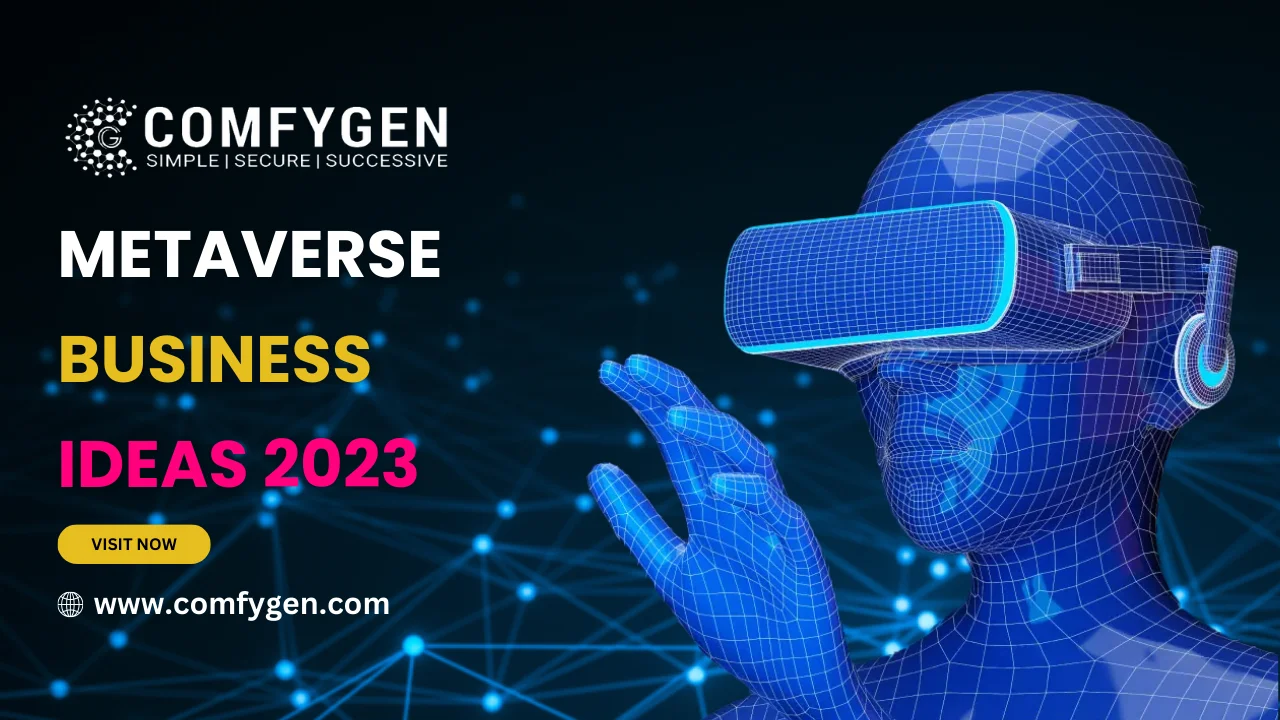 In this article you know all about Metaverse business ideas for the gaming sector is growing faster day-by-day; these are the million-dollar metaverse business ideas. Check best metaverse business ideas for 2023 and beyond.
Loading...
Loading...
Loading...
Loading...