MERN Stack Development
With expertise in MongoDB, Express.js, React, and Node.js, Comfygen is a renowned MERN stack development business. We offer cost-effective MERN stack web development services to a global customer.
MERN Stack Development Services
The MERN stack development business with the highest reputation in the market is Comfygen. We give outstanding MERN stack solutions to our clients and stand out from the competition thanks to our proficiency in MongoDB, Express.js, React, and Node.js. Our position as the top option for MERN stack development projects is cemented by our track record of success and client satisfaction.
MERN Stack Achivments?
Over 6+ years of experience hiring MERN Stack Developers
Using MongoDB, ExpressJS, ReactJS & NodeJS, build a web app using MERN open-source software
On NDAs, we guarantee 100% confidentiality
Project manager dedicated to the project
From concept to launch, we provide complete guidance.
MERN Stack Software Development
Create feature-rich web apps with MERN Stack Development Services Comfygen has expertise in MongoDB, Express.js, React.js, and NodeJS, the underlying technologies of the MERN Stack. Our clients benefit from our use of the MERN stack to build customized solutions. The web solutions we provide are tailored to fit the needs of your business.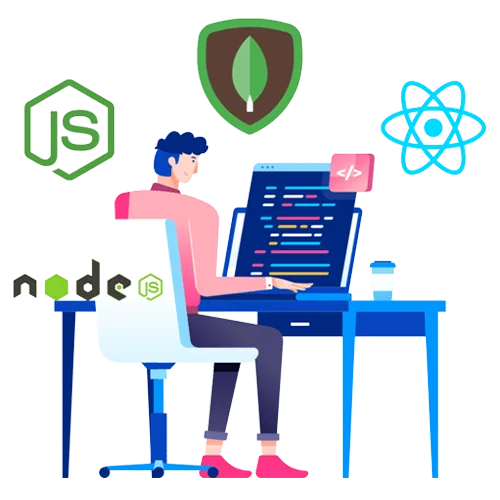 We are Mern Stack Development Company
Best MERN Stack Development Service Provider
We provide highly efficient and scalable MERN Stack development services to help you stay ahead of the competition. We are uniquely positioned to design robust web applications for a wide range of requirements thanks to our professional MERN Stack developers and proven operational models. You can work with our professional MERN Stack developers, software engineers and experts for the development of your project. A wide range of clients and top companies trust Comfygen. Make your work easier and more effective by hiring MERN stack developers.
MERN Stack development Company
Benefits of MERN Stack Development?
Using MERN Stack on a single platform allows you to leverage multiple technologies. This is a combination of four components. For the better built, you will have access to all those technologies.
As technology increases, single-page app development is becoming more popular around the world. MERN Stack can also be used to develop single-page apps.
As compared to the Mean stack development, using React is preferable. As a result, the demand for MERN stack development is increasing.
With MERN, you can create high-quality web applications in a limited amount of time.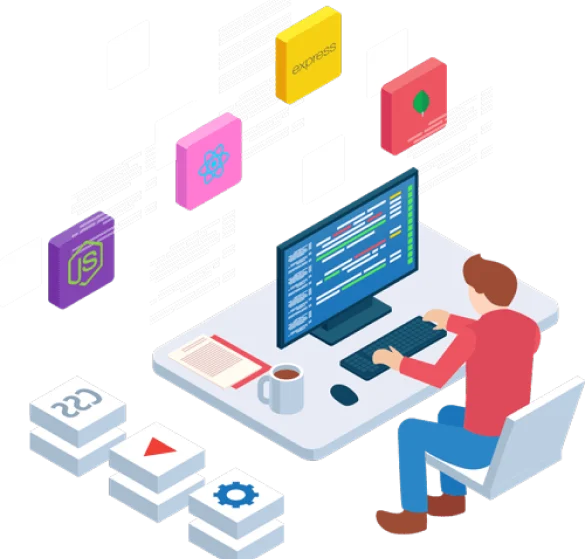 Hire MERN Stack developers
A MERN Stack expert has extensive knowledge of Mongo DB, Express JS, React JS, and Node JS, all of which are open-source components of MERN.Our MERN stack programmers use ReactJS to make the application's UI highly dynamic and interactive. Create user-friendly and scalable applications that .Our MERN Stack Developers can provide you with technical skills-
Ensure alignment with your business needs
Agile methods are used to build them
Process automation for workflows
Interactive and strong performance skills
Enhances your performance efficiency
Profit margins and ROI are increased
As a database, MongoDB is used
Framework based on ExpressJS
As a front-end, ReactJS is used
Server-side NodeJS
MERN Stack Development Services in India
With Comfygen's highly efficient and scalable MERN Stack development services, you'll stay ahead of your competitors. We are able to design robust web apps for a wide range of requirements due to our professional MERN stack developers, proven operational models, and in-depth domain expertise. Providing reliable, round-the-clock support and leveraging the power of MongoDB, Express.js, React, and Node.js, we're a leading MERN stack development company with clients worldwide.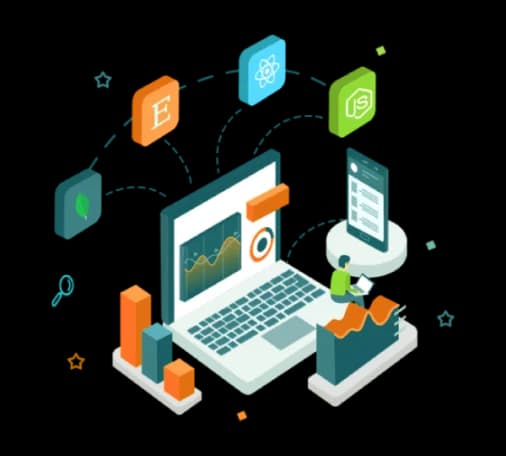 Get Your Own Customized MERN Stack Development Solution At Comfygen
Comfygen is a full-service digital consultancy and software development company providing top-notch web and mobile app solutions for all business heads, SMEs, and new startups to globally-dispersed clients.
Being India's leading MERN stack development company, we help you leverage the best features of MERN(MongoDB, Express.js, React, and Node.js) stack technology with scalable, reliable, and round-the-clock support.
We help your business to break new ground, together and stay ahead of the competition with highly efficient MERN Stack development services. Our professional MERN Stack developers are known for developing top-notch software solutions as well as mobile apps to match your business requirements.
Why Opt Mern Stack Development
For Your Business?
In the present day scenario of tech trends with millions of customers demanding mobile apps and web solutions, it is a complex task to choose the right stack of technology for your business requirement.
MERN is a collection of four frameworks(MongoDB - database tool, ExpressJS - web framework, ReactJS - front-end JavaScript framework, NodeJS - back-end JavaScript platform). It provides an end-to-end framework for quick and easy development that is one of the main reasons behind its evolving vogue.
MERN Stack Consultation (Free)
Customized End-to-End Solutions
Team of Expert MERN Stack Developers
Secure & Highly Flexible Services
Cost Effective
No context switching
Powerful Framework
Highly Scalable
Model View Controller architecture
Extremely Secure
Better Performance
Budget friendly
Why Choose Us As
Your MERN Stack Development

Company?

Our MERN Stack development company in India leverages the rich capabilities of the MERN (MongoDB, NodeJS, Express JS, and React JS) stack, along with years of technical expertise. Your business requirements can be met with our feature-rich and highly functional web apps.As a MERN Stack partner, we ensure that your projects are delivered within the deadline and in a cost-effective manner.
Hiring models that are flexible
Delivering projects on time
A dedicated project manager
An agile development approach
Communication channels that are open
We guarantee 100% customer satisfaction
What exactly is MERN Stack?
The abbreviation MERN stands for MongoDB, Express.js, ReactJS, and Node.js. The combination of these four frameworks makes MERN Stack a powerful tool to create high-performing web and mobile apps.
MERN Stack is open source technology that is based on JavaScript. Our MERN Stack developers are well-equipped with the features of these frameworks. They make sure to develop reliable and robust mobile app solutions that stand out in the crowd and deliver the best to your customers.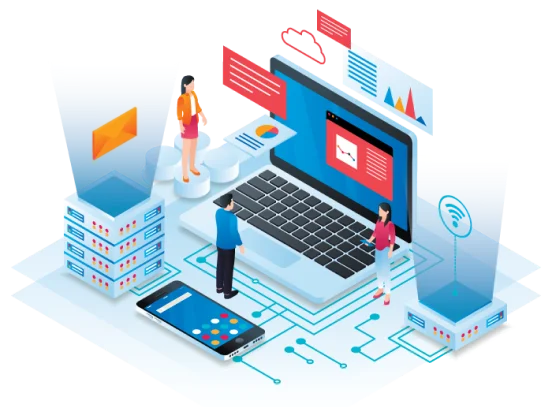 Loading...
Frequently Asked Questions
MERN Stack Development
Are MERN stacks going to replace Mean stacks ?
The MERN stack and the Mean stack are best developed at their own locations. However, the MERN stack runs on React, which is more preferable in the future than Angular..
What is MERN Stack development ?
As an alternative to full stack development, MERN stack development can be considered.
How Much Does Poker Game App Development Cost ?
Connect with our expert to know ballpark estimation. Besides, we provide game development services at pocket-friendly rates.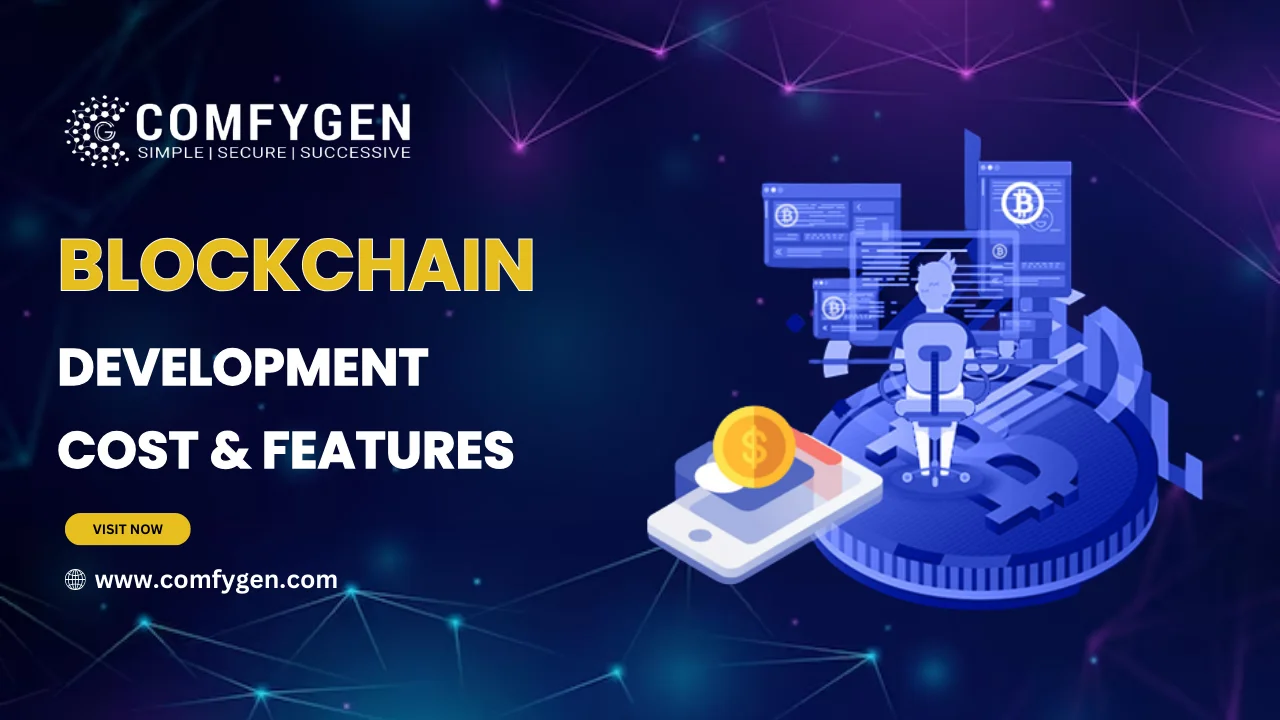 This Blockchain development ultimate guide will walk you through an out-and-out understanding of blockchain development, for e.g, how to develop your own blockchain app and who can help you.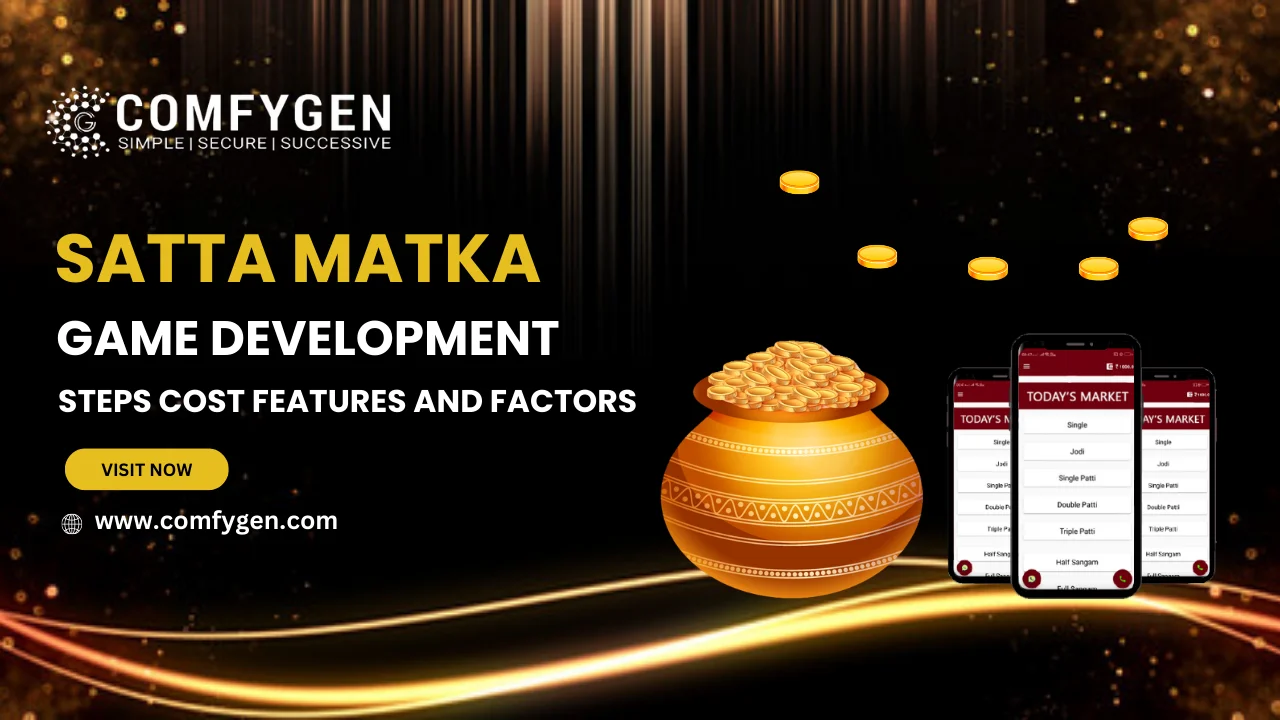 Are you Looking to develop or build a Top-notch Satta Matka game? Comfygen offers a comprehensive guide for Satta Matka game development Steps, Cost, Features, and Factors, We believe in delivering in high-quality at low prices.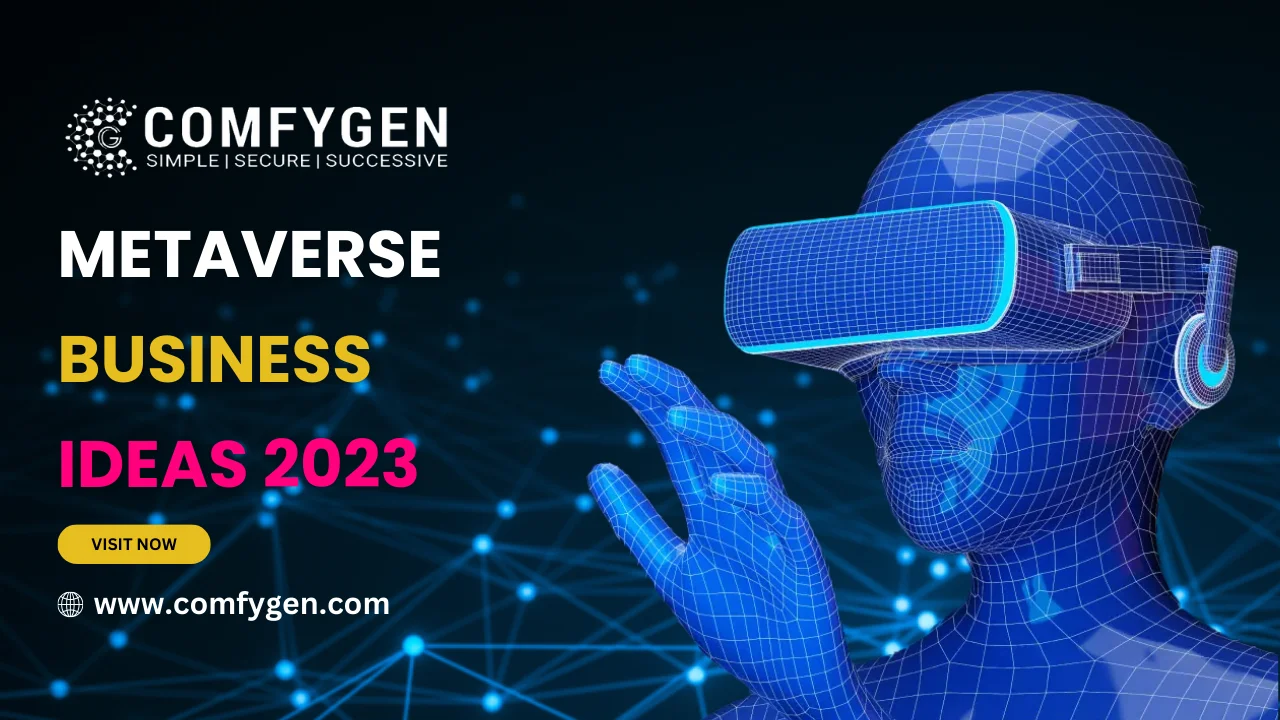 In this article you know all about Metaverse business ideas for the gaming sector is growing faster day-by-day; these are the million-dollar metaverse business ideas. Check best metaverse business ideas for 2023 and beyond.
Loading...
Loading...
Loading...
Loading...