In the world of fantasy sports app development, there are many sports fantasy apps like Fanduel, DraftKings, BetMGM, and more. There are millions of players on Fanduel, making it one of the most popular real-time fantasy sports mobile apps. Founded in New York, the company provides daily fantasy sports, sportsbooks, online casinos, and online horse race betting. With over 12 million registered users, this online sports betting platform was acquired by Flutter Entertainment for $4.2 billion in December 2020.
With mobile apps driving the sports industry, if you are considering developing a gaming app or sports betting app, this article is for you. To launch a potential sports betting platform, you must come up with ideas, designs, and features, develop, test, and maintain it. In addition, fantasy sports app development costs are associated with the development process.
To guide you through your app development journey, this article discusses how platforms like FanDuel generate revenue, how the development cost is manipulated, and how these apps are developed. First, let's take a look at the sports betting app industry.
An overview of the sports betting app market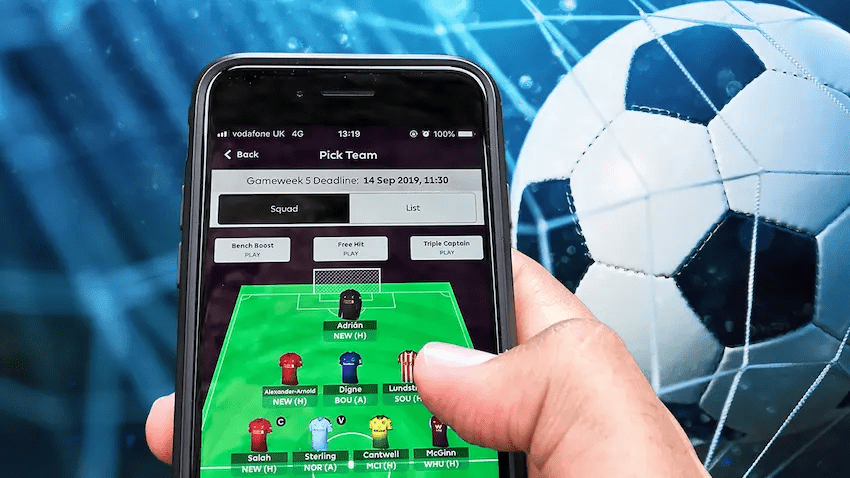 In the first quarter of 2022, the global sports betting industry reached $231 billion.
Approximately 245,000 people work in the fantasy sports industry, which is part of the sports betting app market.
There are many countries that offer legal sports betting in 2019, including the US. By the end of 2028, the US sports betting industry will generate $10 billion in revenue.
It is estimated that in March 2021, the total wager value recorded reached $4.6 billion, with the online sports betting app market representing $3.1 billion of the total wager value.
Between 2021 and 2026, the global fantasy sports market is expected to reach $6.11 billion at a CAGR of about 6.51%. Below is a graph depicting the exciting numbers in the global fantasy sports industry.
Also Read: Newspaper App Development Cost and Must have features
Factors Affecting The Fantasy Sports App Development Cost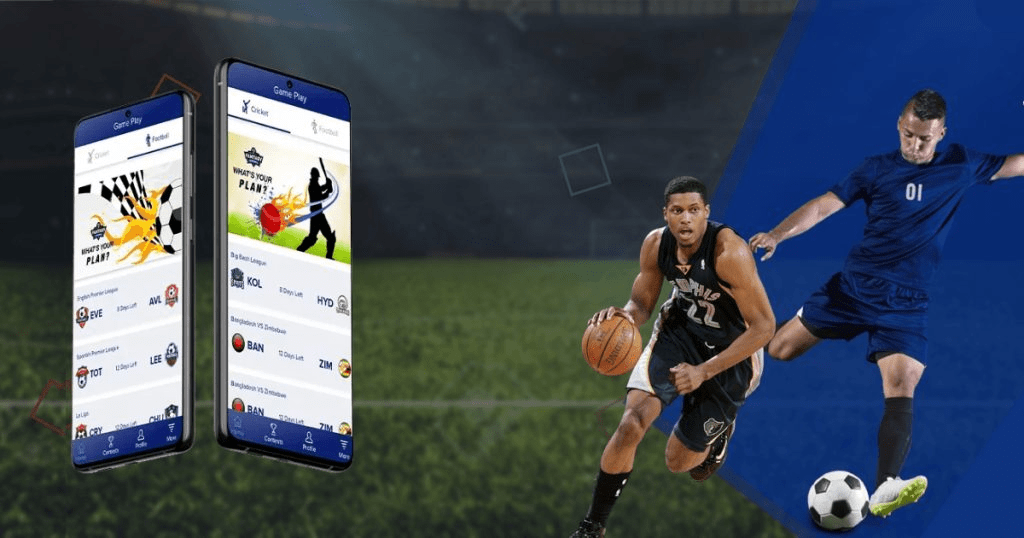 A real-time fantasy sports app's cost is undoubtedly one of the first factors to consider. The first step to determining your project's budget is to determine the cost of development, whether you will be freelancing or hiring a fantasy sports app development company.
The cost of developing a mobile app for fantasy sports in real-time is influenced by four important factors.
Here are the details of each factor:
1. The platform
What platform should I use to create my mobile app?
If you are thinking about launching an app, this is the first thing that comes to mind. However, there are two options when it comes to mobile apps. There is an Android and an iOS version for you to choose from. You will be able to influence the price of your project by choosing the right platform.
As a fantasy sports service, Fanduel runs on both Android and iOS platforms, using Amazon Web Services (AWS) for security, administration, and smooth service performance. For high performance, the team uses Amazon RDS for Aurora.
Due to Android's greater compatibility, developing an app for iOS is considered to be much less expensive than developing one for Android. Choosing a platform before engaging an app development partner is therefore important. Developing your app for both platforms, however, will allow you to cover more territory in terms of customers.
2. Tech Requirements
When you have decided on a platform, the next step is to select the right technology stack. Among the questions you must be able to answer are:
What programming language you would like to use, or,
What database will you use to store your data?
Your software must also be developed natively or run on a cross-platform framework.
In order to figure out how much money you'll need to spend on mobile app development, you'll need to answer the questions above. If you want to make an informed decision, speak with your development partner first.
3. Fantasy Sports Mobile App Features
In the end, whether your app succeeds or fails will be determined by its features. Consequently, the functionality of your app will have a significant impact on the cost of its development.
The cost of developing a fantasy sports application will vary depending on its features. Adding high-end features such as multiplatform support, expert analysis, live match streaming, multiple payment methods, leader boards, etc., will increase the price.
Whatever you choose, there are some things your real-time fantasy sports app simply must have. Next, we will discuss what world-class features you should include in a sports betting app like Fanduel.
4. Hiring a Sports Development Partner
Lastly, the sports app development company you choose will determine the cost of creating an app similar to Fanduel or bringing any sports app idea to life. To develop an app at a reasonable cost, it's essential to work with a development partner who has the experience, resources, and overall goodwill to assist you.
Comfygen, for instance, has designed and developed some of the most successful sports applications.
A large portion of the money you spend will depend on how well you optimize your development process. To bring your mobile app to life, a reputable development partner will provide you with sound advice, use only the best minds, and make use of cutting-edge technology. Depending on where your developers are located, your project's cost will also vary.
Following our discussion of the factors affecting the development costs of sports apps like Fanduel, we must also consider the features that contribute to the success of your sports betting app.
Also, read: How to get a faster cricket score than live TV?
Sports betting apps should include world-class features
It is imperative that you focus your efforts first on the features and functionality of your sports application in order to make it successful. It is possible to categorize the features of a sports betting app into two categories:
The Admin Panel Features
A user's activities and application functionality can be controlled through the admin panel.
User management –
Price and payment management –
Game management –
Marketing tools –
Content management –
The User Panel Features
Users and subscribers use the user panel to interact with your app, and the features included in this category help to increase engagement. Users have access to the following features on their user panel:
Sign-in –
Live scores –
Result notifications – Ranking and upcoming events –
Offers and betting tips –
Get in touch with our experts
The final development cost of your sports betting app needs to be discussed now.
Cost To Develop a Fantasy Sports App Like Fanduel
Real-time fantasy sports mobile apps can be challenging to develop. FanDuel and DraftKings are popular fantasy sports sites and apps that are changing the sports industry every day.
In order to ensure that your app can handle a large amount of traffic, you'll need to invest in a high-quality backend and servers. Further, these platforms require a slick and attractive user interface that is both easy to use and exciting.
Based on all factors discussed above, it is estimated that the cost of developing a sports betting app like Fanduel will range from $20,000 – $80,000.
Creating a sports app like Fanduel, which has simple features and a single platform, can cost as little as $10,000. The costs can rise to $50,000 or more if the app has extensive features is meant for more than one platform.
Now is the best time to get into the fantasy sports app trend by making your own Fantasy app. In case you're still not sure how to make money with your sports betting app, here's what you need to know.
Get free Game Demo
Let's create your winning sports betting app!
How Do Sports Fantasy Apps Generate Revenue?
Fantasy sports apps use different monetization techniques to make money on Fanduel. A fanduel app can use any combination of these, or it can use all of them at once if you are wondering how to make money on fanduel. Let's look at how you can make money on Fanduel with that in mind.
1. Fees for participation
It is popular for fantasy sports apps to take a cut of the buy-in cost as a way of making money. The percentage of cash you'll deduct from each buy-in can be set.
2. Advertisement
When your platform becomes popular, you'll be able to sell advertising space on Fanduel mobile app to brands and businesses. Fans are always on the lookout for platforms that have a high level of engagement with sports-related brands and leagues.
3. User engagement models
Users can participate in daily or weekly contests on fantasy sports apps like FanDuel and DraftKings. Users are more engaged and revenue is higher as a result.
The new generation of sports betting apps allows users to place bets on their favorite games legally. Make sure you have a reliable sports development partner by your side so you can create sports betting apps with great monetization strategies.
Also read: How to Choose the Best Live Casino API Provider in India
How Can Comfygen Help You With Sports App Development Like Fanduel?
With a track record of developing engaging Android and iOS apps for global businesses, Comfygen is a leading fantasy sports app developer. A few of the high-end sports apps we develop include:
Web 3 game development
3D game development
AR/VR game development
Metaverse game development and more.
In order to create impressive sports and gaming apps for businesses, our highly experienced team of developers, designers, and gamers utilize advanced technologies and mobile programming techniques. Get in touch with our experts today to begin your journey.
Quick Contact Us:
Call/WhatsApp: +91 9587867258
Skype: sales@comfygen.com
Email: sales@comfygen.com